Users with Admin or message template permissions can create automated referral reminder emails with message templates. These emails can be sent to the referral partner automatically at a chosen time.
Set Up
In the left-hand menu, click Manage, and select Message Templates from the dropdown. At the top right of the Email Message Templates section, select Add New.

In the Add Email Message Template form, fill out the fields as desired.
In the Sending section, click the box below Send To and select "Referred to Firm" from the dropdown. Click the box below Layout and select "Referral status update with lead details" from the dropdown.

The "Referral status update with lead details" layout formats your reminder email as shown below. The top of the email contains an option for the referral partner to indicate whether or not they are interested in the lead. The body of the email contains key details about the lead, including their contact information, case details, and existing files.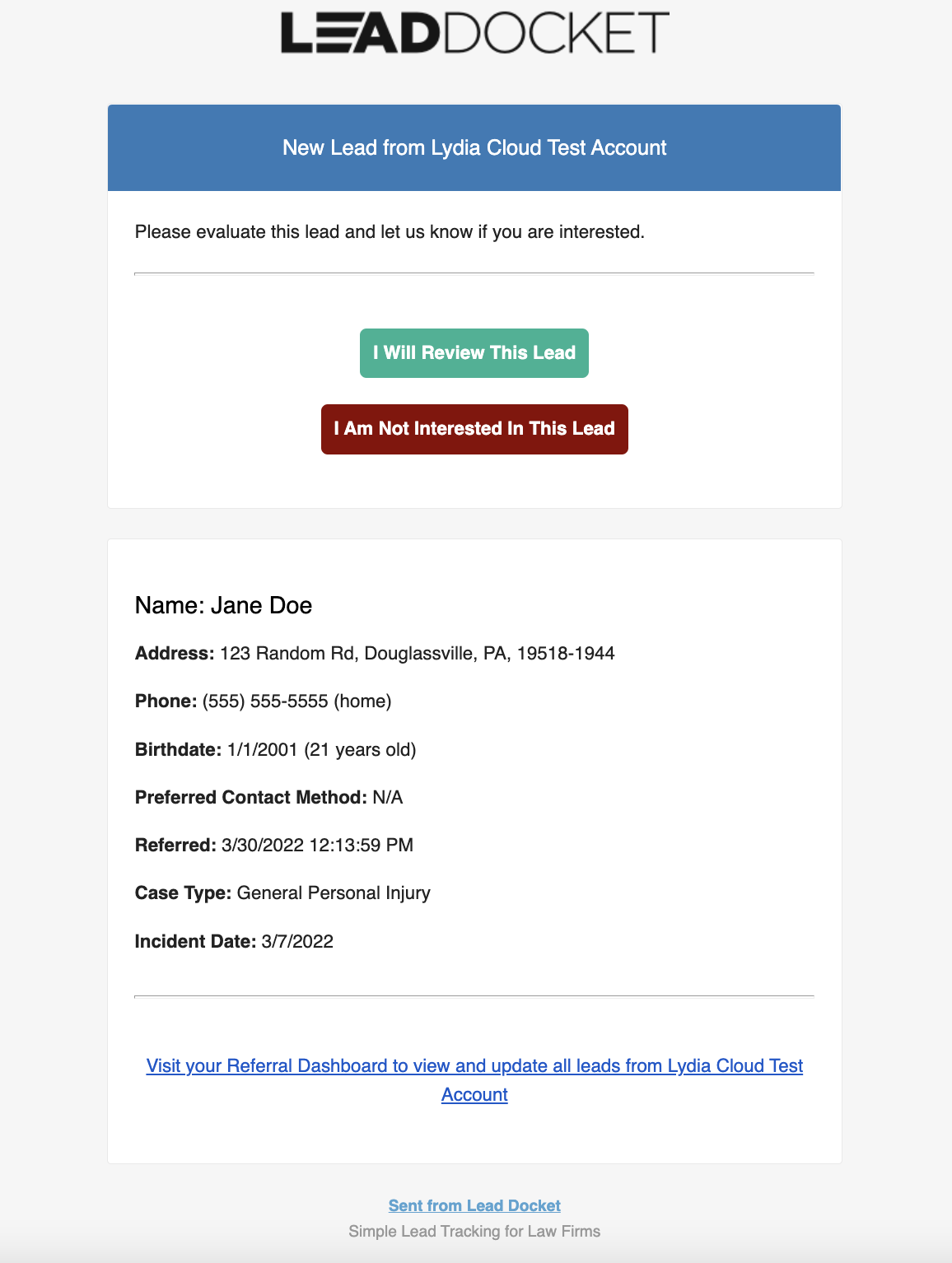 Once you have completed the form to your satisfaction, click Save to create the message template. You are then redirected to the Message Templates page, where you can edit or preview your new message template.