Step 1 - Go through the process of adding a new lead
---
Step 2 - When you get to Lead Status, select "Referred"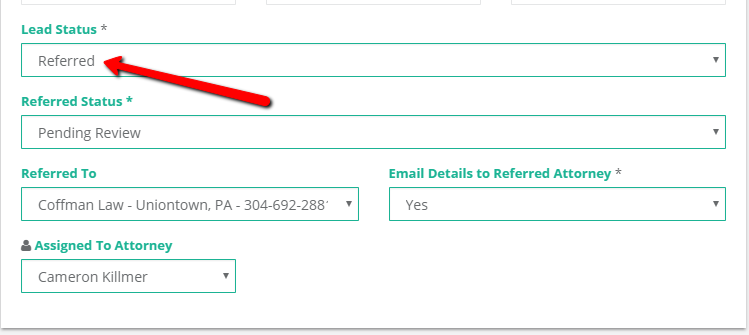 ---
Step 3 - Choose a Referred Status
No Follow-Up - You do not seek further information or fees from your referral partner about this lead
Pending Review - You wish to be updated on the decision and process your referral partner takes with the lead (You want to receive referral fees if the lead turns into a case)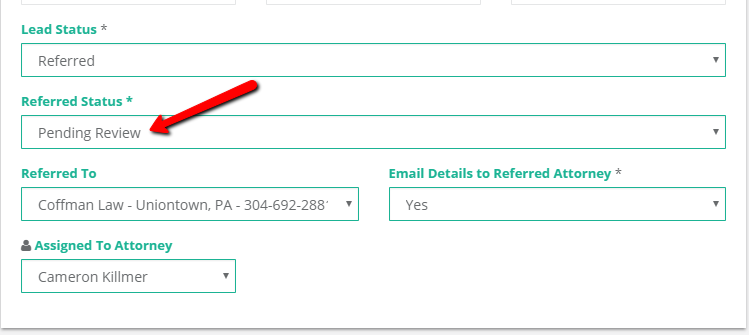 ---
Step 4 - Select the firm you want to refer this lead to under Referred To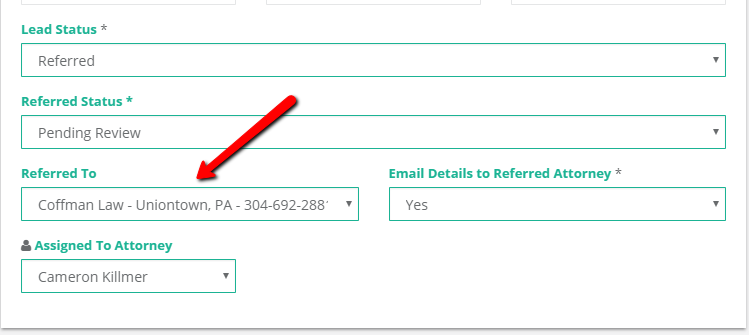 ---
Step 5 - Select (Yes/No) whether or not you want to Email the details about the lead to the Referred Attorney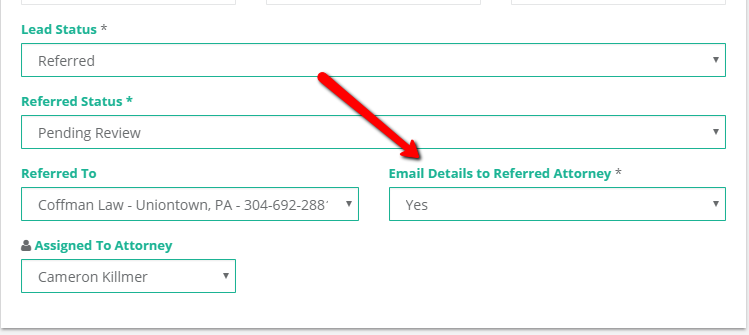 ---
Step 6 - (Optional) Select an Attorney to assign the lead to. For example, if an attorney in your firm told you to refer this lead, you would select that attorney from the list.
(Note: The tasks associated with the follow up will not be assigned to the Attorney, but to the intake person)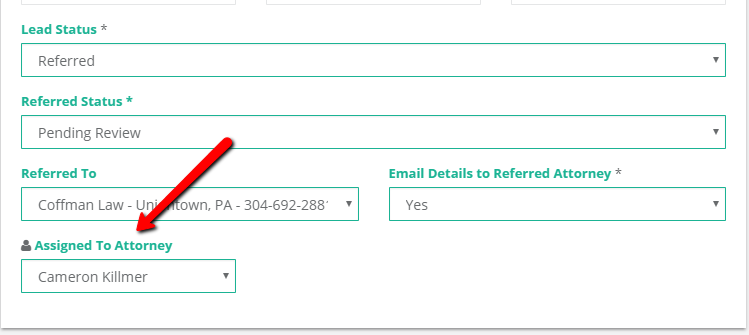 ---
Step 7 - Click the Create button at the bottom of the Add Lead page to send the lead to the referral firm.