For setting up Auto Reply rules for new Opportunities, see here.
---
When a message is automatically sent to an Opportunity via the Auto Reply rule, you can see the sent message by clicking on an Opportunity: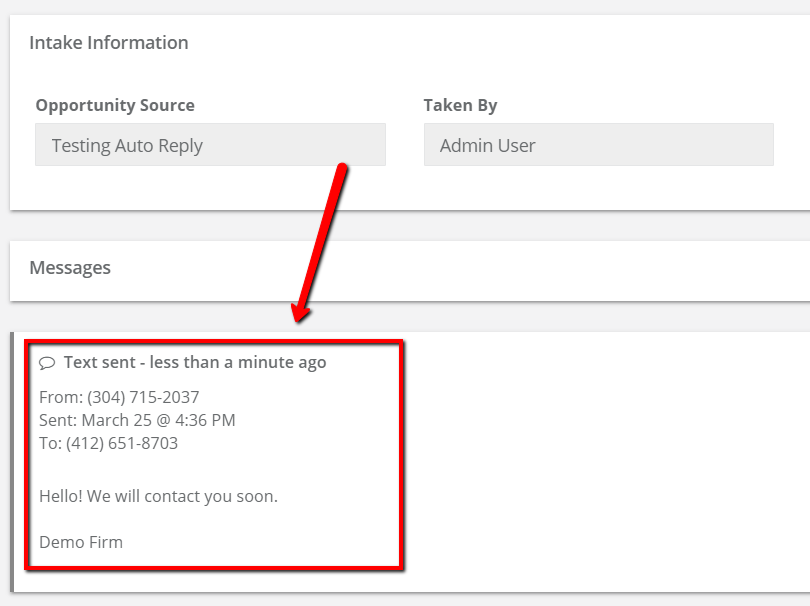 ---
When the lead responds, there will be a New Message on the Intake Dashboard.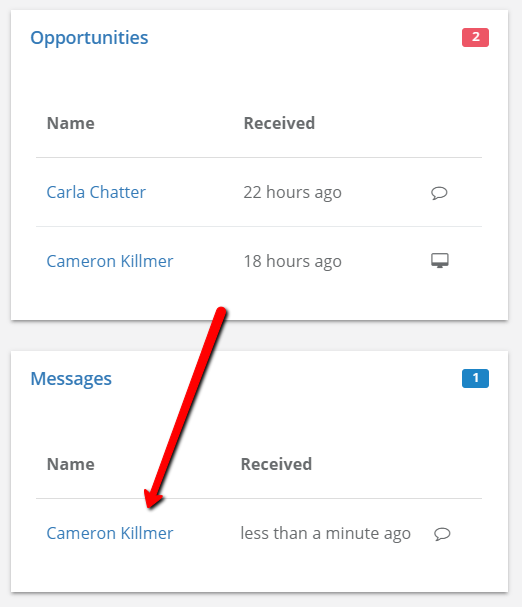 ---
Clicking the New Message OR the Opportunity will show you the thread of messages, which you can reply to by clicking the Reply button or you can send another text by clicking the Send Text button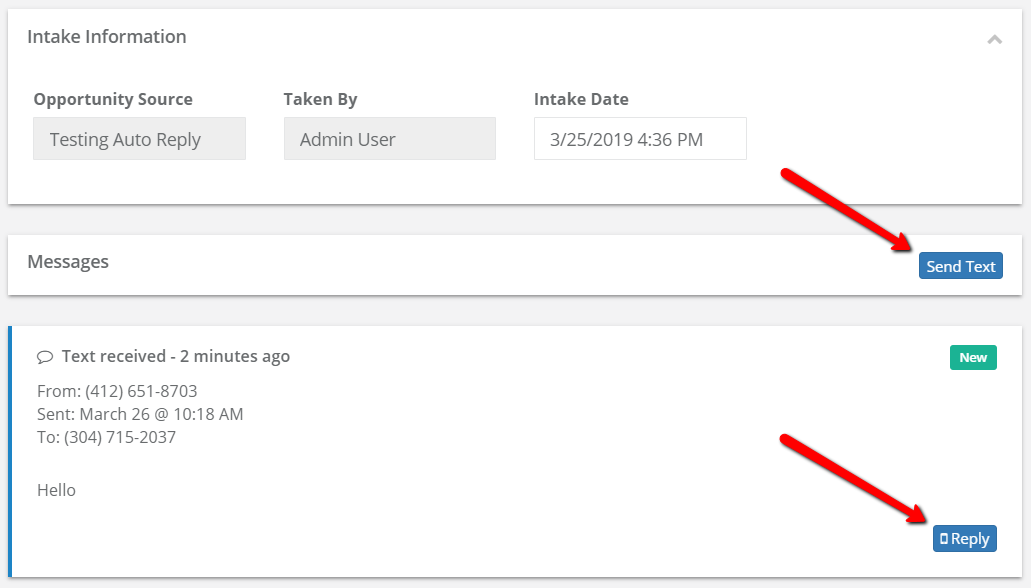 ---
When an Opportunity is created into a Lead, the previously exchanged messages will exist on the Messages tab on the lead.