Step 1 - Click the Message Templates button under the Manage tab in the left navigation menu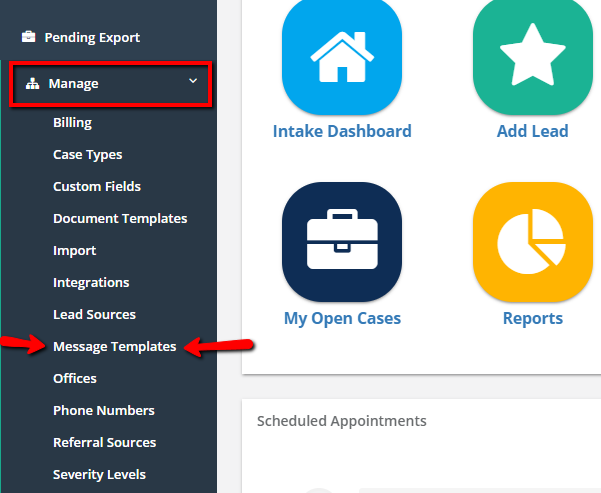 ---
Step 2 - Click the Message Snippets button at the top right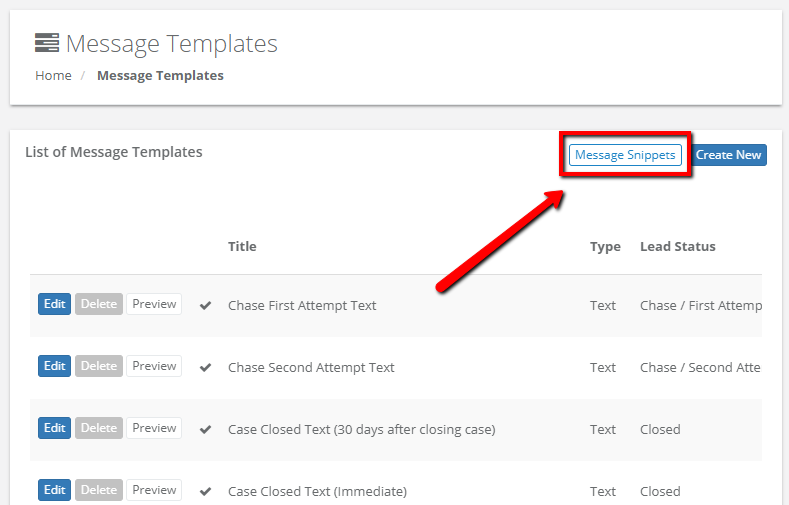 ---
Step 3 - Click Create New at the top right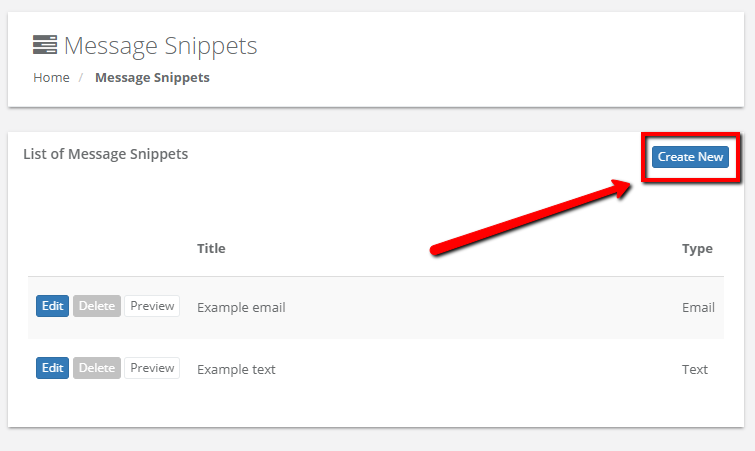 ---
Step 4 - Fill out the Description of the Message Snippet
Title - The title of your snippet for future reference
Message Type - Email or Text Message
Subject Template (Email Only) - The subject of the Email
Message Template - The body of your message
Field to Insert - Select a field to insert into the body and/or subject of your message. You may add fields such as client name, firm name, office phone number, attorney name, and many more.

Click the Insert into message template button after selecting a field to insert from the drop down menu and it will add it to your message template.
Example Message Snippet Description: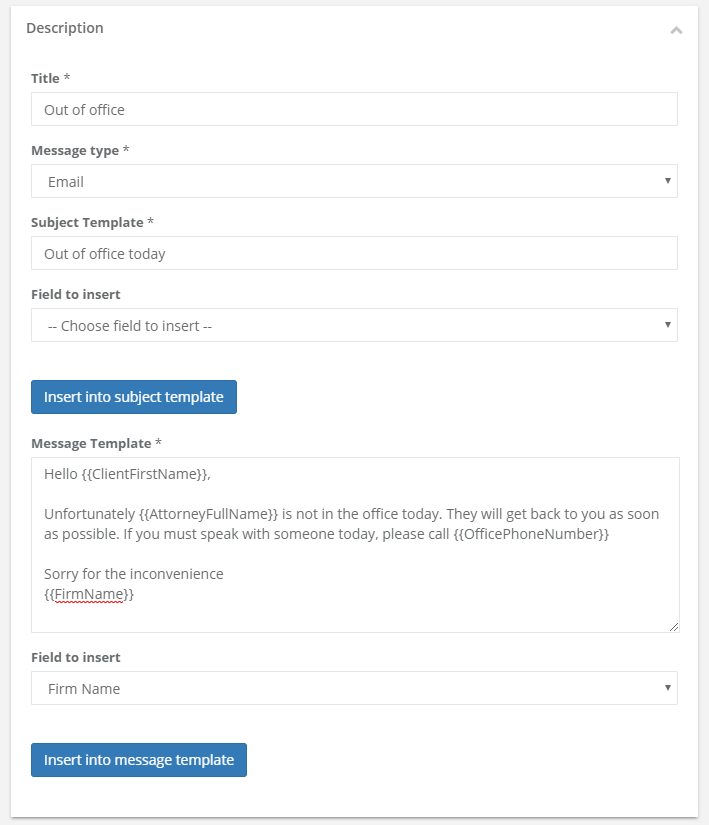 ---
Step 5 - Fill out the Associations for the Message Snippet
Case Type - Select a specific case type you want to associate the snippet with (Default all case types)
Lead Status - Select a lead status you want to associate the snippet with (Default all lead statuses)
Language Spoken - Select the language you want the snippet to be sent in (English or Spanish)
Example Message Snippet Associations: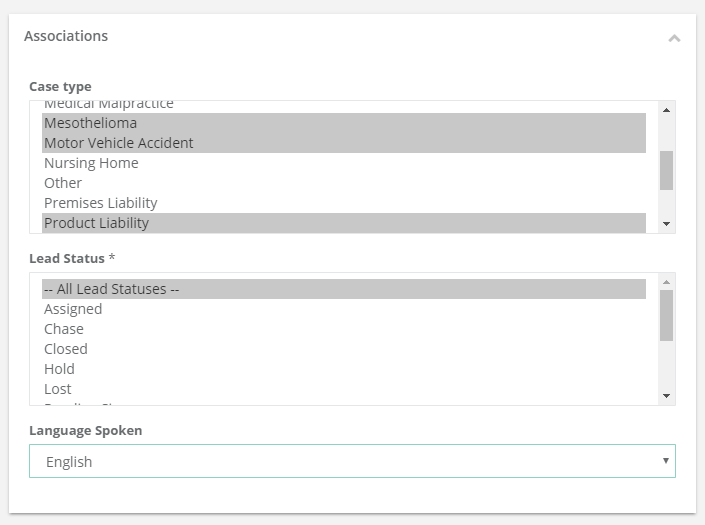 ---
Step 6 - Click the Save button to save the snippet