Lead forms are case type-specific forms that allow users to gather information about leads directly from Lead Docket. Users can send lead forms to lead contacts via SMS text message or email. When a form has been filled out and submitted by its recipient, the information provided will automatically populate within that lead in Lead Docket.
Admins and users with lead forms permissions can create and edit lead forms. Learn more about managing lead forms.
Forms Tab
In the Forms tab of a lead, you can send forms to contacts associated with a lead, and manage previously sent forms.
Navigate to the desired lead. In the lead's top menu, select Forms.
Note: If you do not see the Forms tab in the menu, the form for that lead's case type has either not been created or is disabled.

The Forms tab displays previously sent forms for the lead. Each form displays the following information:
form name

name of user who sent the form

date and time form was sent

form status (Sent, Viewed, Voided, or Completed)
Send
At the top right of the Forms tab, click the Send a Form button.
Note: If you do not see the Send a Form button, the lead does not have an email address or mobile phone number on file, or a sent form has not yet been submitted by the recipient.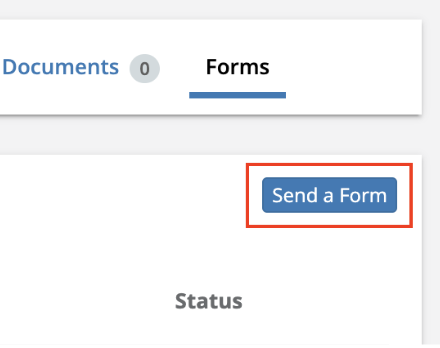 In the opened Send Form modal, click the Send To dropdown and select the desired recipient and contact method. You can also edit the Subject and Message fields as desired. When finished, click Send.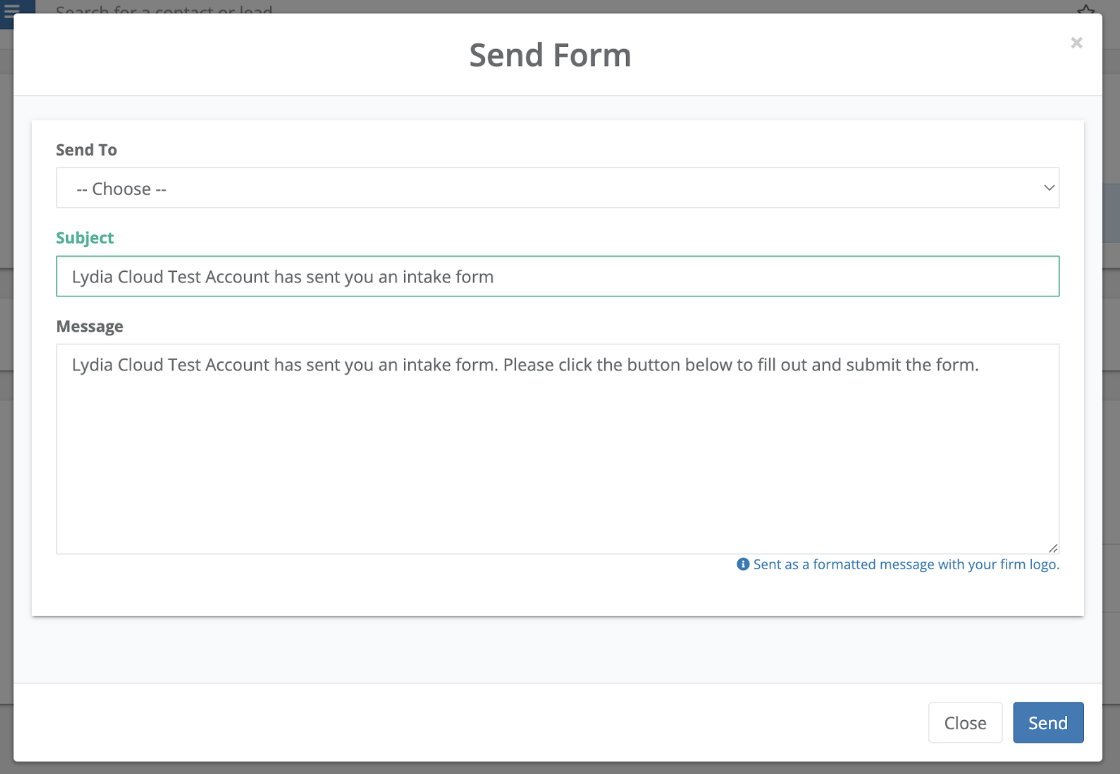 Once you click Send, the form is sent to the chosen recipient, and the sent form details appear in the Forms tab.
The sent form's fields will contain any existing information for the lead. For example, if the lead already has a home phone number on file, and the sent form contains the Home Phone field, then that information will appear in the field to recipients.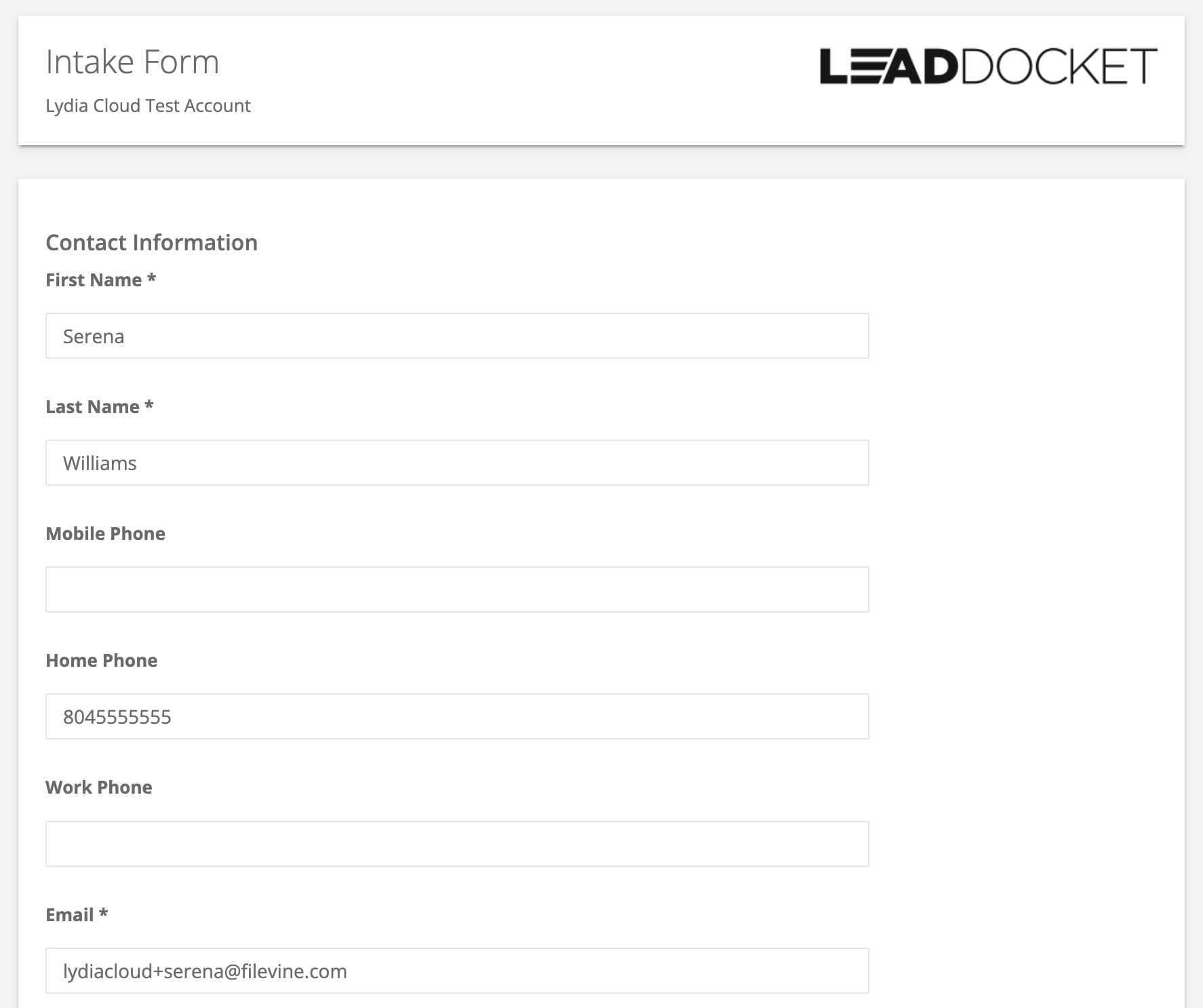 Once the form has been submitted by the recipient, the Send a Form button will reappear, and you can send another form if desired. The information submitted by the recipient will automatically appear in the corresponding fields within the lead. If the submitted information conflicts with existing information in the lead, then the existing information will be overridden, and a system note will be added to the lead indicating that the form recipient edited the lead.
Resend or Void
In the Actions column of the forms list, a bell icon and a circle cross icon appear for lead forms that have been sent, but not yet completed by the recipient. Forms that have already been completed cannot be resent or voided.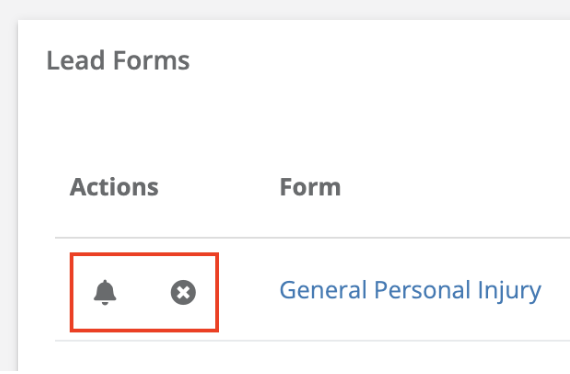 Click the bell icon to resend the form invitation. The invitation will be resent to the original recipient with the original contact method.
Click the circle cross icon to void the form invitation. Once an invitation has been voided, the recipient will not be able to access the form. If the recipient clicks the Open Form button in the original text or email invitation, they will see the following message: