Notes are used for internal communication to yourself (as reminders) or to various staff members.
Notes can be added to Leads in different situations
---
Completing a new intake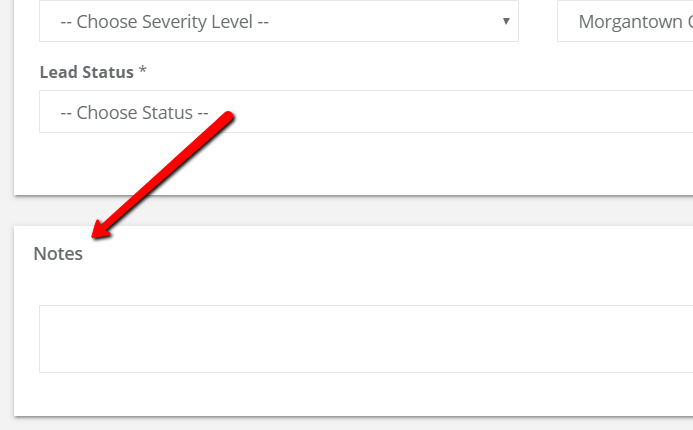 ---
Completing a task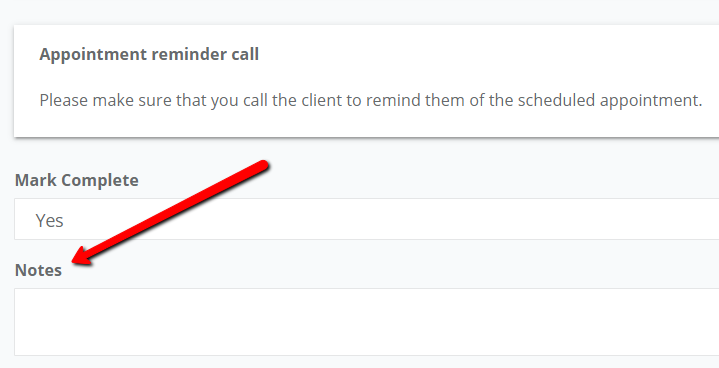 ---
Changing a Lead Status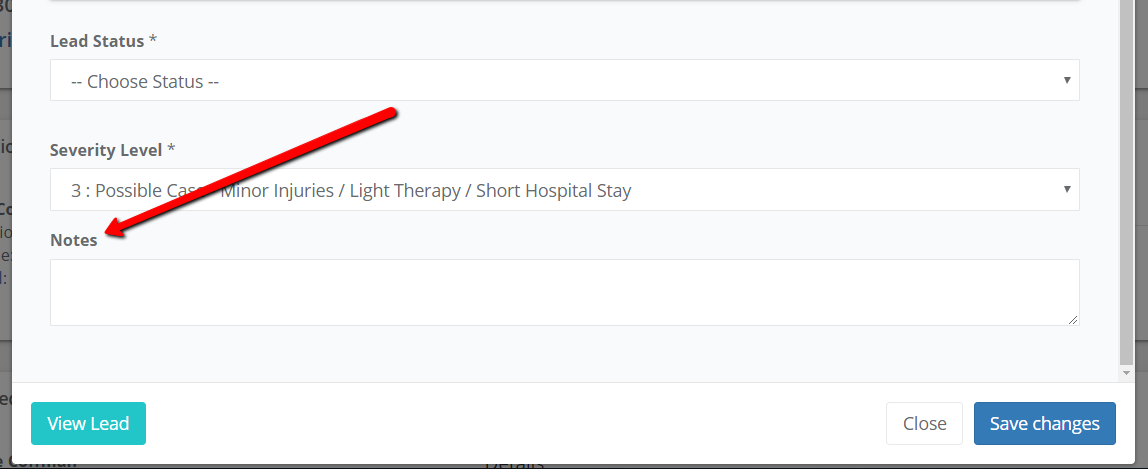 ---
Notes tab of a Lead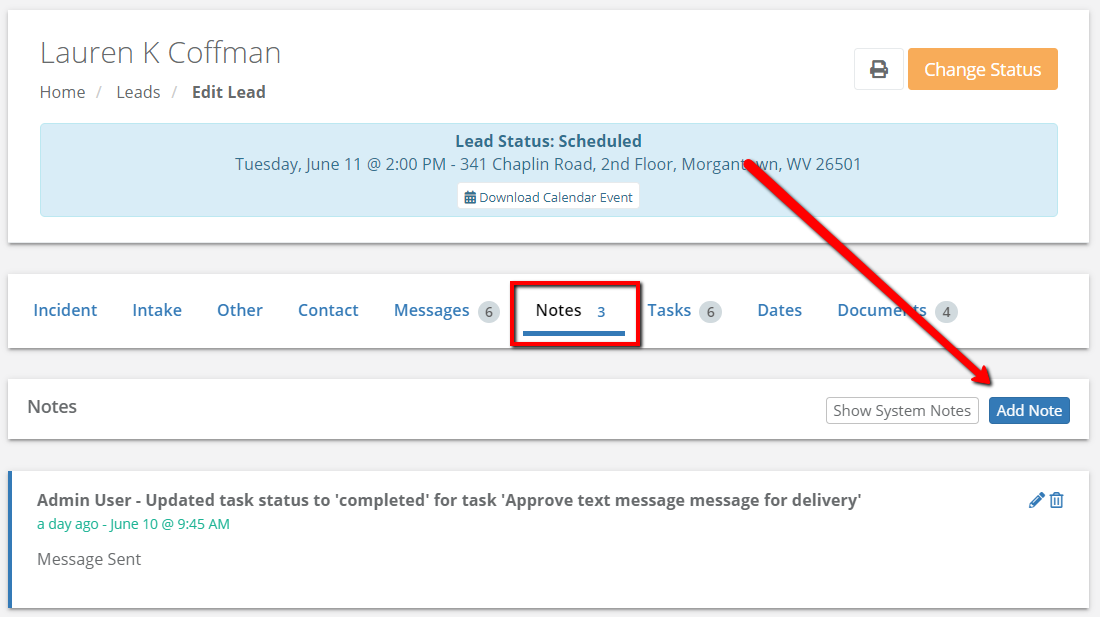 ---
Notes can be emailed to staff member(s) from the Notes tab of a lead.
You can do this by clicking the Add Note button. Type your note and click in the Email Note To box if you'd like to email this note to one or multiple people in the firm. Click the necessary recipient(s) name from the list that appears. This list is all Lead Docket users. The associated roles on the lead will be indicated next to their name with (Attorney) or (Intake) for example.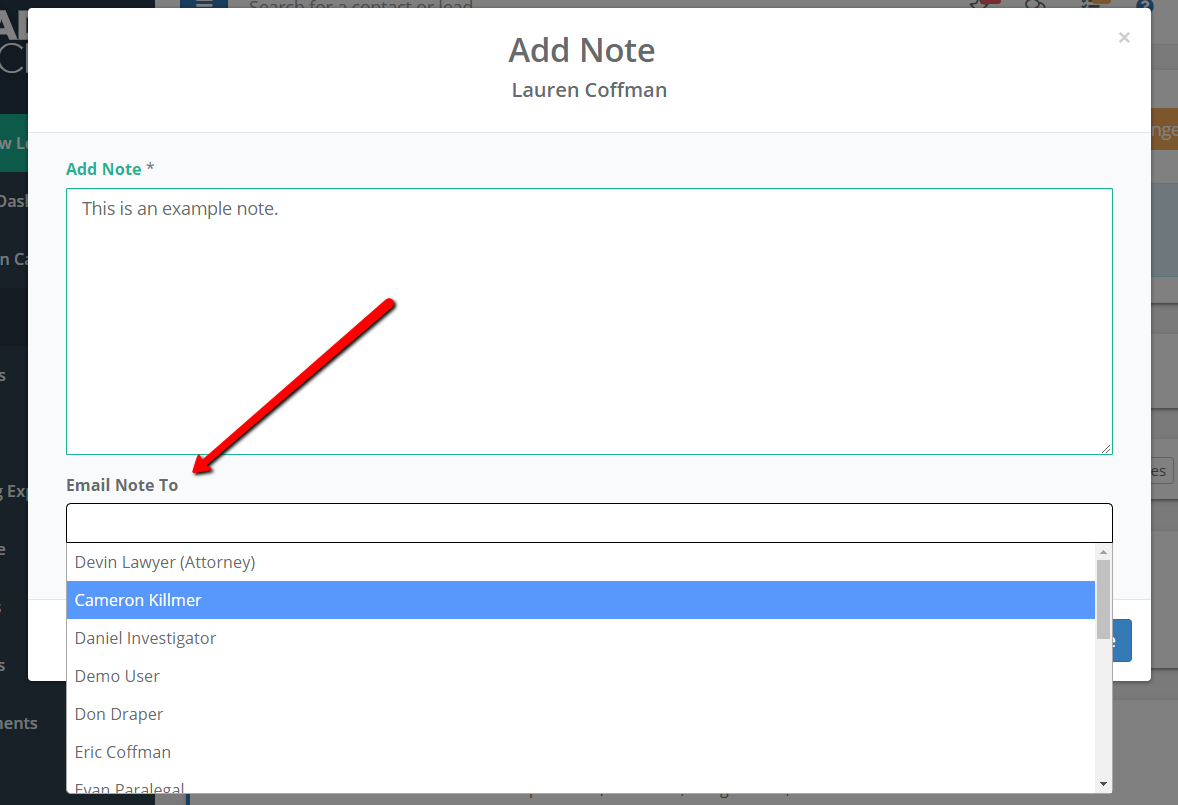 When a Note is emailed from Lead Docket, the Lead Details of the specified lead will be included at the bottom of the email so the recipient(s) know which Lead you are adding a note to.
See example email: