Notes are pieces of internal communication that can be added to leads. Notes allow you to add extra information to a lead. You can also email that information to other users when creating a note. Notes are found in a lead's Notes section, which also contains that lead's system notes.
Notes Section
To view the Notes section of a lead, search for the lead in the top left corner of Lead Docket, and select the lead to open. In the top menu, select the Notes tab.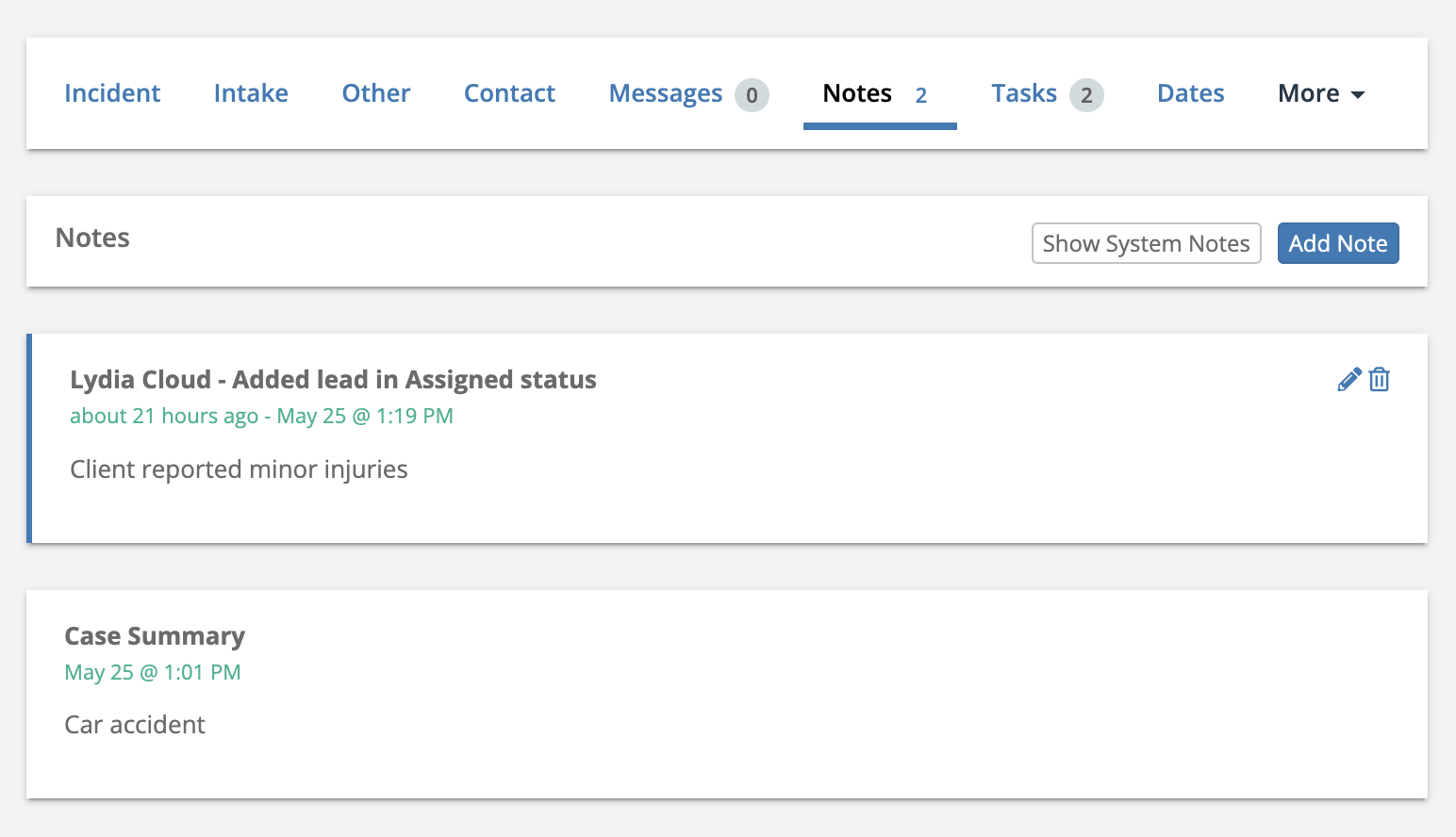 The Notes section will display all notes created for that lead, as well as the time and date that each note was added.
If the lead's system notes are not displayed in this section by default, you can select Show System Notes to view information about the lead's history in Lead Docket. System notes are automatically generated when certain events happen to a lead, like a status change or task completion. If the lead's system notes are displayed, you can select Hide System Notes to hide them in the list.
Note: If the Show System Notes or Hide System Notes button does not appear in this section, then there are no system notes for the lead.
Create
Users will be prompted to add notes to leads at various stages of a lead's lifecycle, including the following:
You can also add a note at any point in the Notes tab of the desired lead. To add a note to a lead, search for the desired lead and select it to open. At the top of the lead, click Notes. At the top right of the Notes section, click Add Note.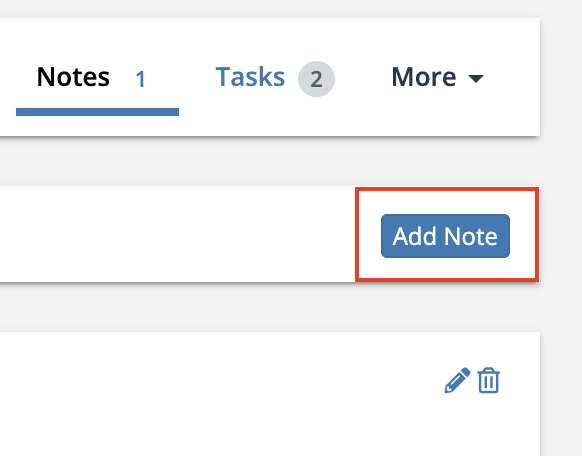 In the opened form, enter the desired text.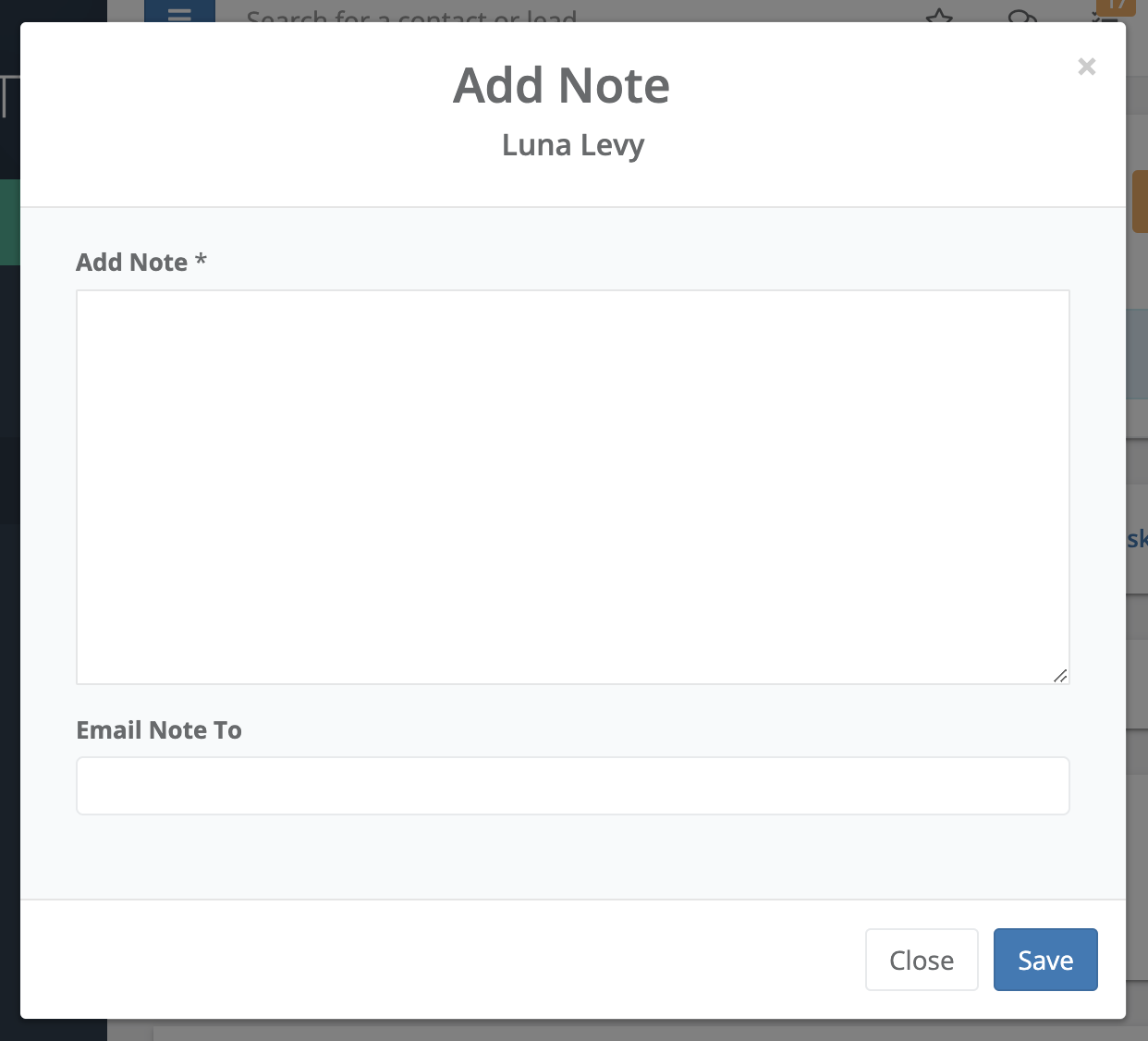 If you want to email the note to one or more users, click the box below Email Note To. Type in the desired names, and select the desired users. If a user is assigned to that lead, their assigned role for that lead will appear beside their name.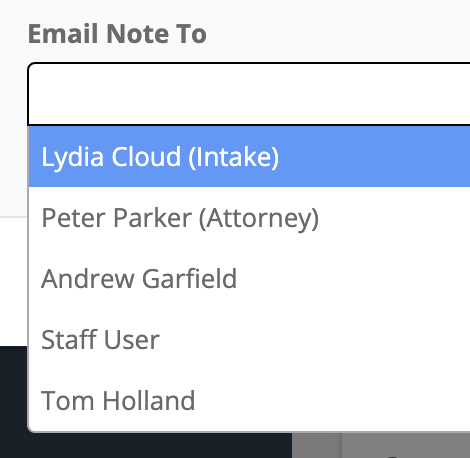 The email that the selected users receive contains the note, along with key details about the lead, as shown below.