Although many tasks in Lead Docket are generated automatically, users can also manually add custom tasks. Custom tasks are one-time tasks for specific leads, and can be created by any user for any lead.
Admins can use task templates to customize automatically generated tasks. Learn more about task templates.
Create
In the top left corner of Lead Docket, search for the lead that you wish to create a custom task for, and select the desired lead. At the top of the lead, select the Tasks tab.

In the top right of the Tasks section, click Add Task.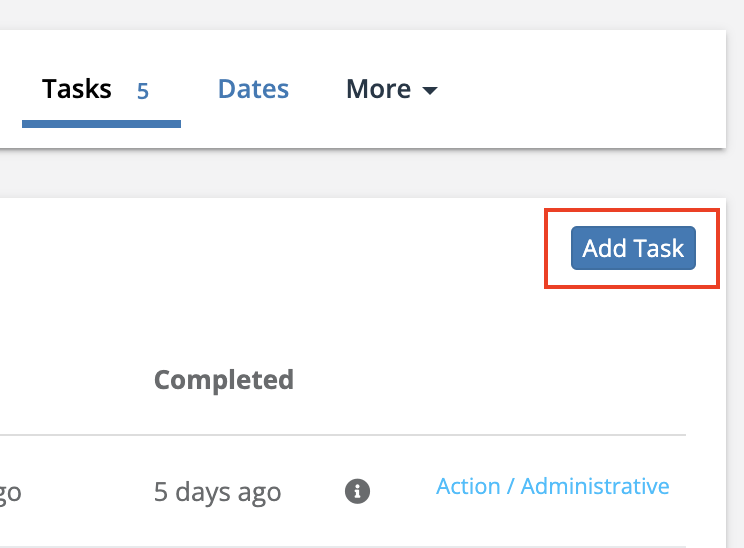 The Add Task to Lead form allows you to provide details about the custom task. Fill out the form as desired. Fields marked with an asterisk must be completed before proceeding. When finished, click Save Changes to create the task.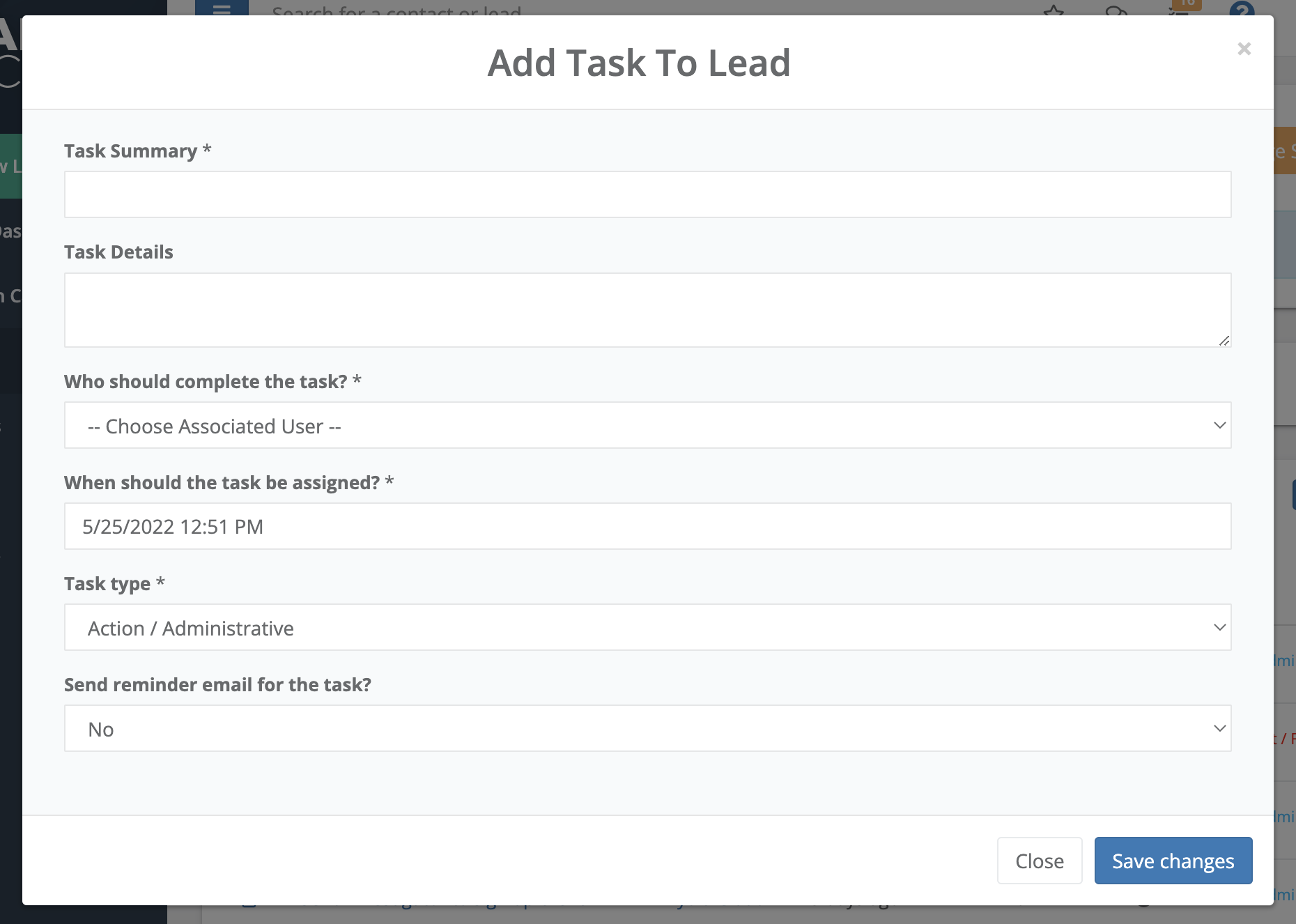 Once the custom task is created, it will appear in the Tasks tab of the lead, and the selected assignee will be assigned the task at the time you specified. Incomplete custom tasks can also be edited or deleted in the Tasks tab, just like other incomplete tasks. Learn more about managing tasks.