This article discusses contacts in Lead Docket. Every lead must have a primary contact. The primary contact's name will appear as the name of its associated lead. If necessary, related contacts can also be added to leads. Once a contact has been added to the system, it can also be associated with future leads.
You can search for contacts in the Contacts section, or in the main search bar. Learn more about searching for contacts.
Add a Contact
You can add a contact either by adding a new lead, or by adding a contact in the Contacts section. When you add a lead, the system automatically saves the lead's contact information as a new contact. If you add a related contact, their information will also be saved as a new contact.
Note: If your Lead Docket account is integrated with Filevine, you can avoid creating duplicate contacts by searching contacts in Filevine. Learn how to manage duplicate contacts.
To add a contact without creating a new lead, click Contacts in the left-hand menu. Click Add Contact in the top right corner. Then, fill out the necessary information.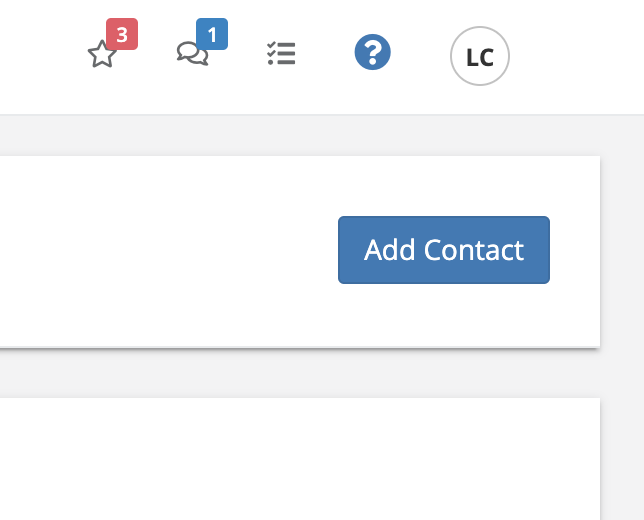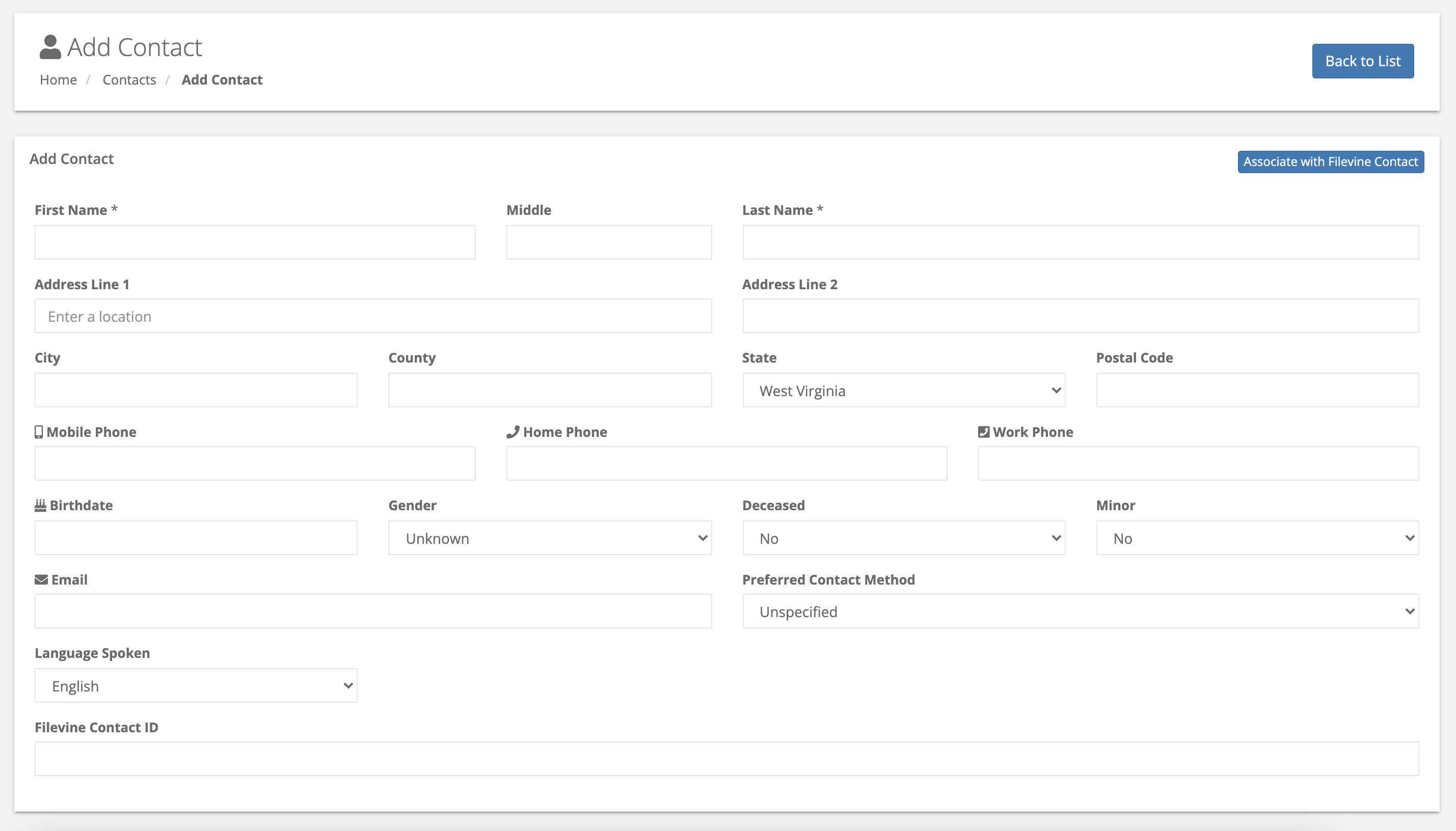 Fields marked with an asterisk must be completed before proceeding. Once you're finished, click Create at the bottom of the form. The new contact will now appear in search results.
Edit a Contact
To edit a contact in a lead, open the lead and click the Contact tab. The lead's primary contact will appear, along with any related contacts. Click Edit Contact next to the contact you'd like to edit.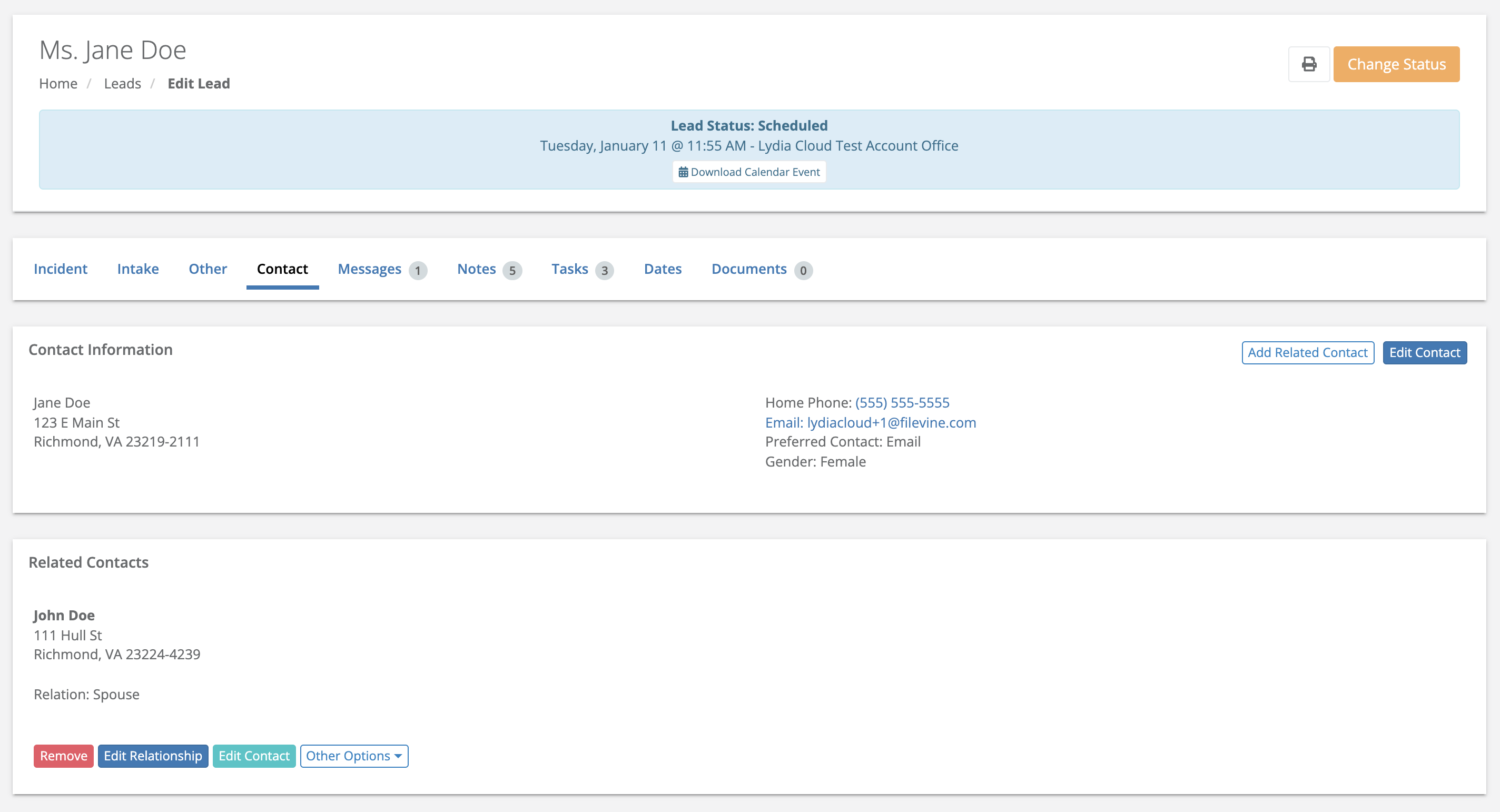 When you open a contact, you'll see the contact's name at the top of the page. You may also see the following tabs:
Contact

contains all contact information and notes about the individual.

Leads

shows all leads that the contact is associated with.

Map

shows a map of the contact's address.

Tags

contains all of the contact's tags.

History

shows a record of changes made to that contact and the name of the user who made the changes.
If you do not see the Leads tab, there are no leads associated with the contact. If you do not see the Maps tab, the contact's profile does not have an address.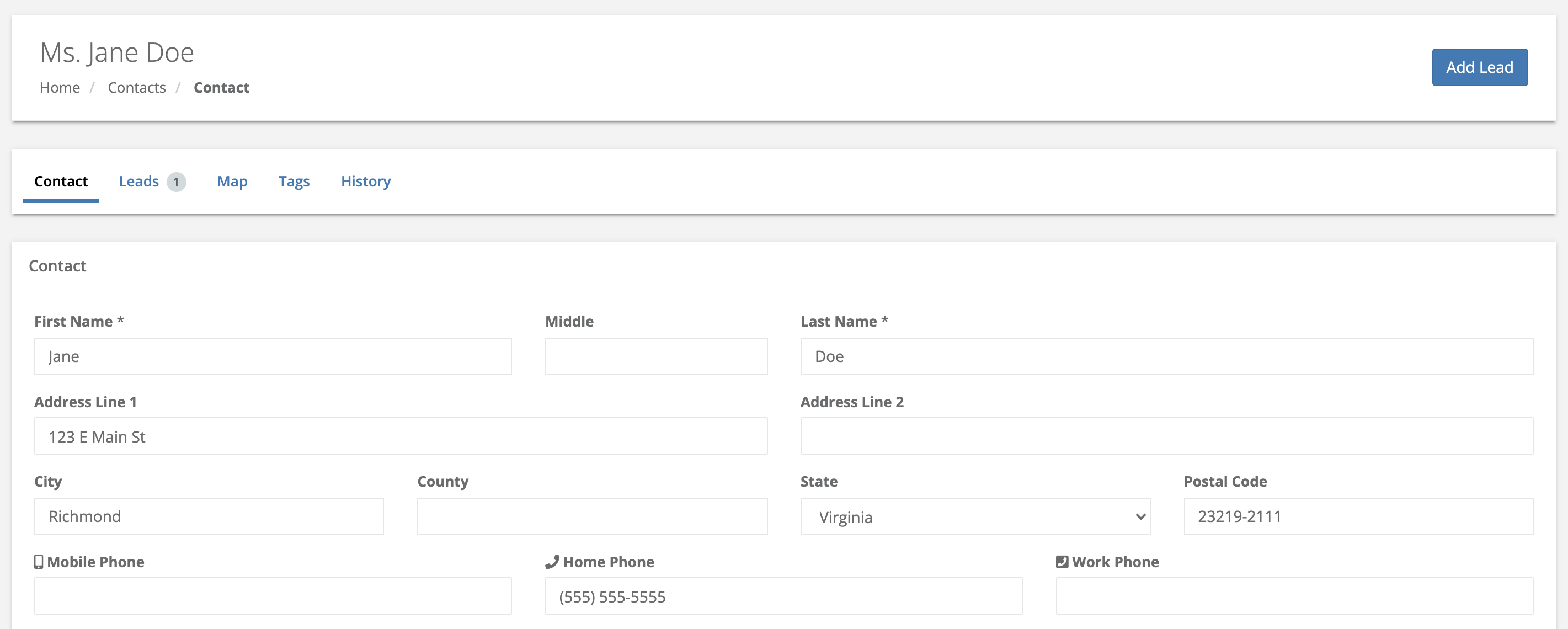 Once you've made the desired changes, click Save at the bottom of the page.
Edit in the Contacts Section
You can also edit a contact by searching for that contact in the Contacts section or in the top search bar.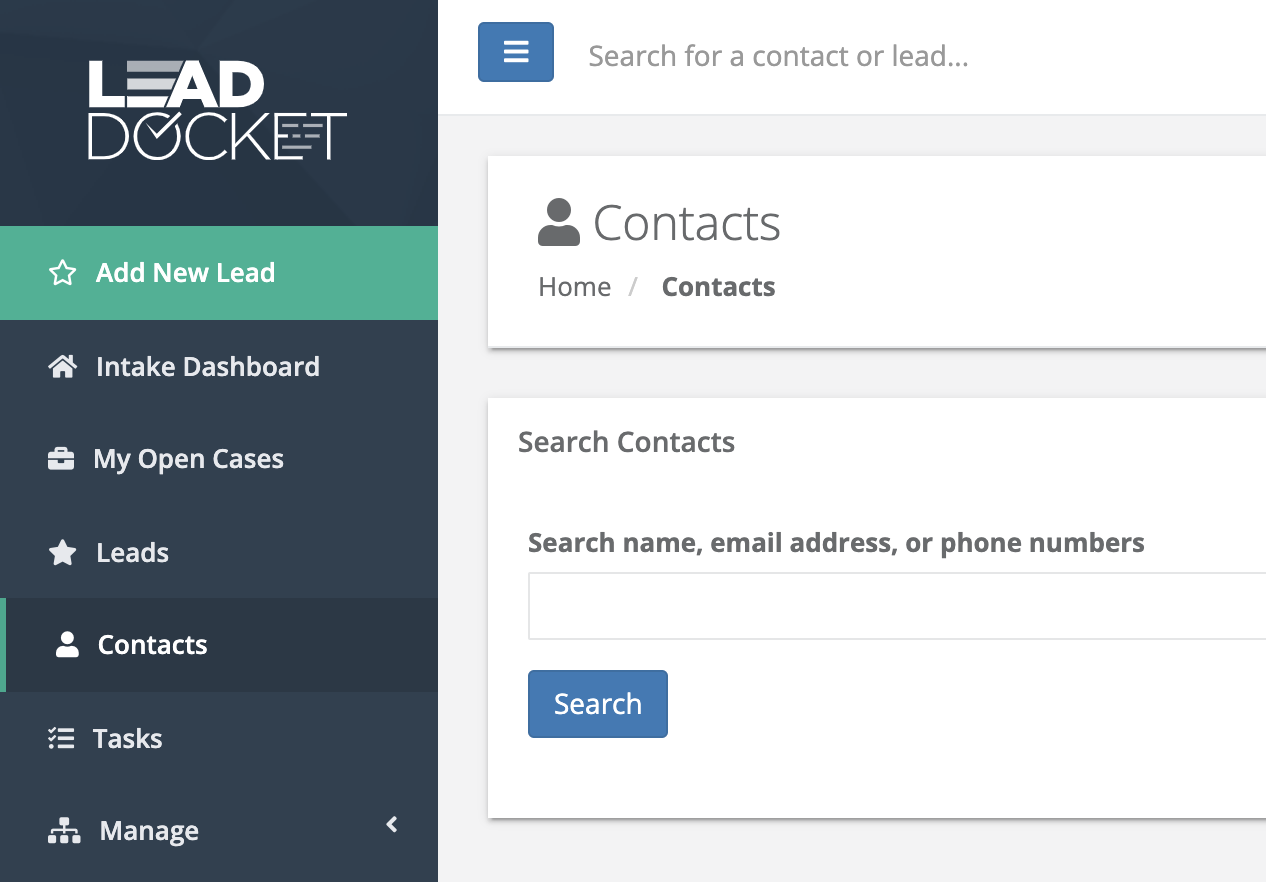 Once you locate the desired contact, click it to open, and make the desired changes. When you've finished any desired edits, click Save at the bottom of the page.