This article discusses the Lead Docket home screen. The home screen is the first screen you'll see after logging in. From here, you can navigate to key tools and view your upcoming scheduled appointments. At any time, you can return to the home screen by clicking on the Lead Docket logo in the top right corner.
Home Screen Buttons
The main area of the home screen contains several buttons. These buttons link to key areas in Lead Docket and allow you to quickly navigate to important tools.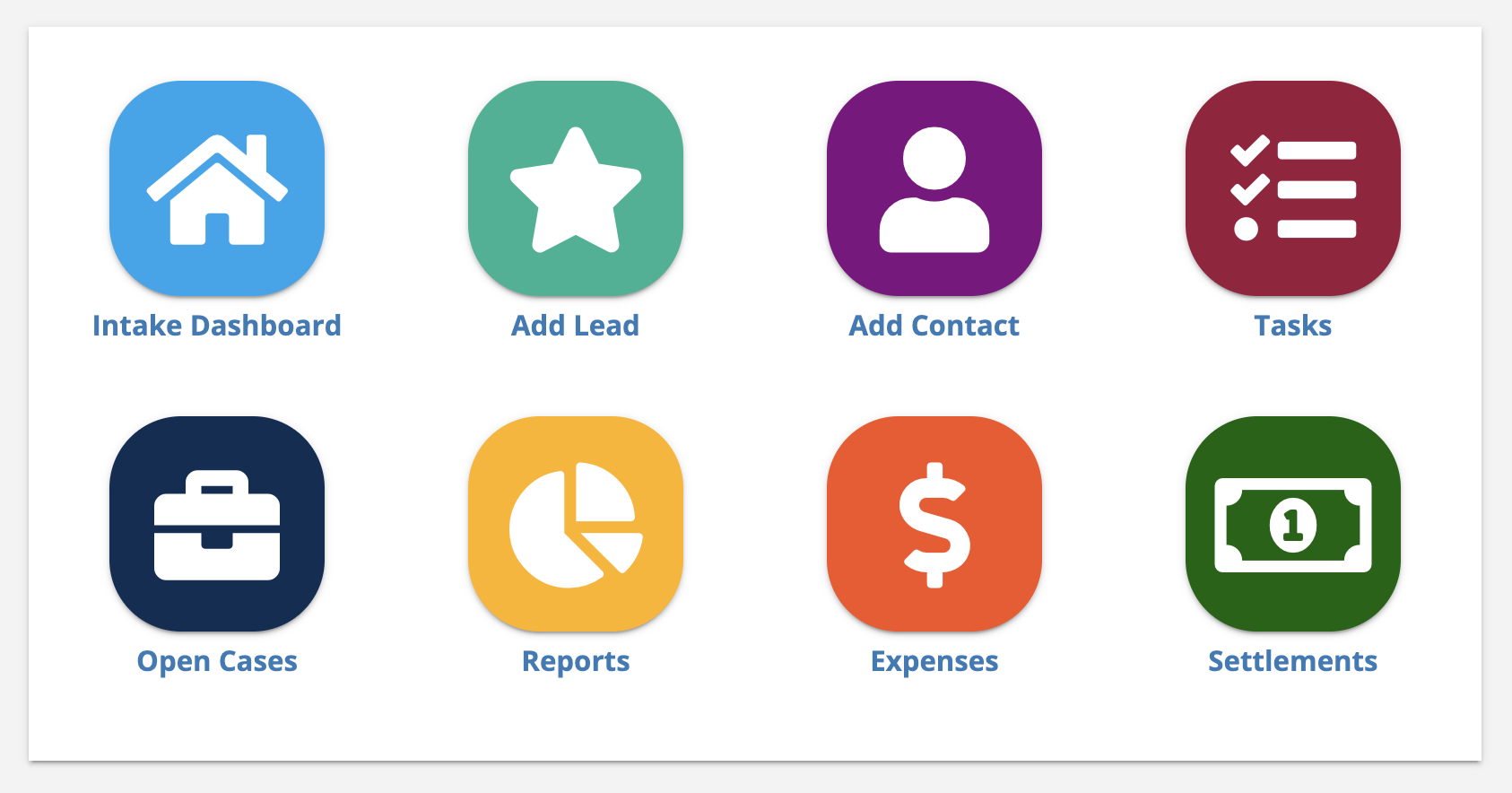 The buttons you see on the home screen depend on your role and permissions. If you do not see every button on your home screen, you do not have permission to access certain tools. Only Admins will see every button listed below. Learn more about user roles and permissions.
The home screen buttons include the following:
| | |
| --- | --- |
| Button | Function |
| Intake Dashboard | Opens the Intake Dashboard, where you can get a bird's-eye view of your opportunities, leads, tasks, and more |
| Add Lead | Opens the Add Lead form, where you can create an entirely new lead |
| Add Contact | Opens the Add Contact form, where you can create a new contact |
| Tasks | Opens the My Tasks page, where you can view |
| Open Cases | Opens the list of your organization's open cases |
| Reports | Opens the Reports page, where you can view and run reports on your leads, KPI's, and more |
| Expenses | Opens the Expenses page, where you can add and edit expense entries |
| Settlements | Opens the Settlements page, where you can view and edit your firm's settlement data |
Scheduled Appointments
If your firm has upcoming scheduled appointments, they will appear in the Scheduled Appointments section at the bottom of the home screen. You can also view scheduled appointments in the Intake Dashboard.
These appointments are created when leads enter the Scheduled status. When a user changes a lead's status to Scheduled, the system will prompt them to input the appointment details. After the lead is scheduled, the system will email the appointment details to everyone associated with that lead.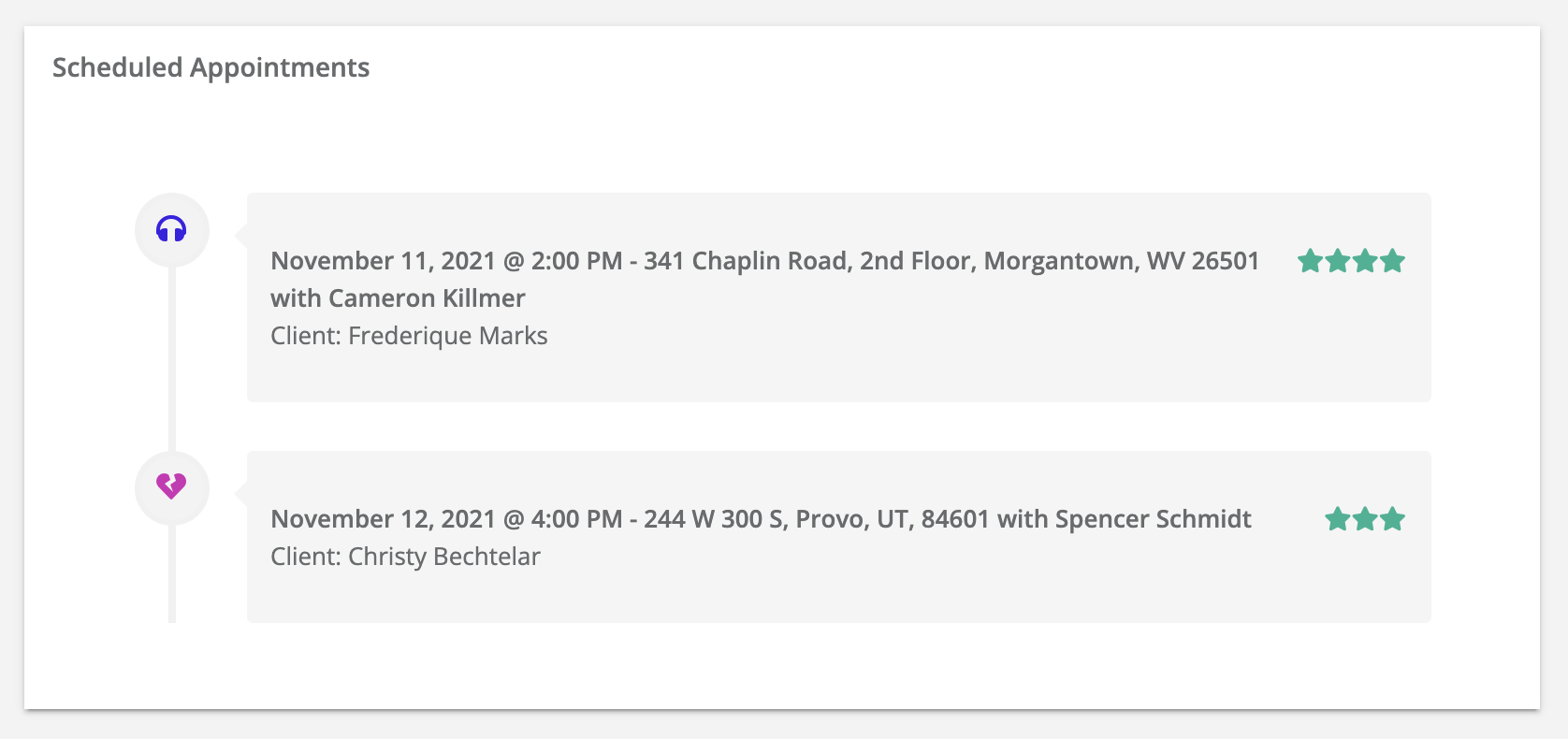 Each upcoming appointment will list the date, time, and location of the appointment, as well as the employee that is hosting the meeting. You'll also see the client's name, practice area, and severity level of the lead.