This article discusses how to change user account settings, including changing your username and password, setting up email calendar invites, and more.
Navigate to your user account settings by clicking on your profile picture in the top right corner and selecting Manage Account.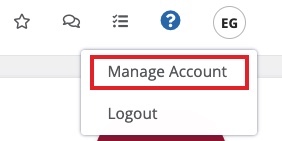 Edit Account
On your User Account page, you can edit your name, email, username, and phone number.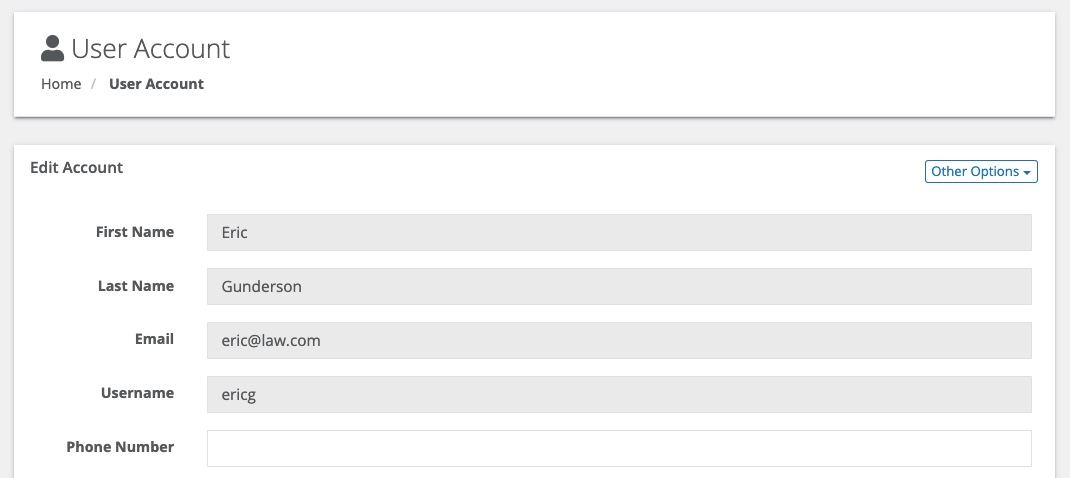 Invites and Notifications
You have the option to add other email addresses in the Email Calendar Invites To field. Email addresses added here will receive an email calendar invite whenever your main Lead Docket email address receives one. This field is sometimes used for a shared firm-wide calendar.
You also have the option to receive a notification via email whenever messages are received on your assigned leads.

Other Options
Change Password
To change your password, click Other Options and select Change Password from the dropdown. Enter your current password, and then enter and confirm your new password, and Save Changes.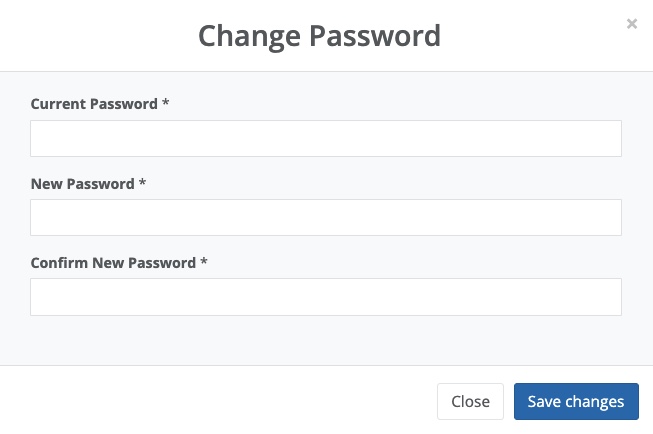 Intake Dashboard Settings
To change your intake dashboard, click Other Options and select Intake Dashboard Settings from the dropdown.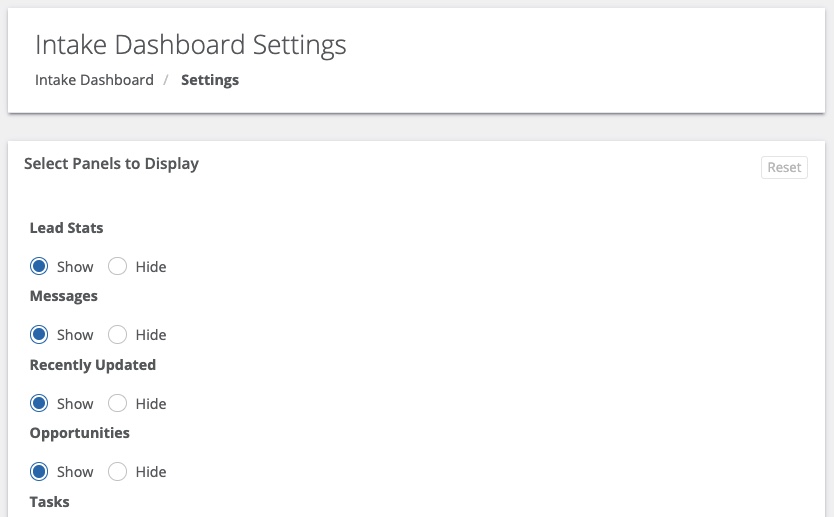 On the Intake Dashboard Settings page, you can choose which panels to show or hide on your own dashboard. These adjustments will not affect the dashboards of any other users. Adjust as you like and click Save.