Follow these steps to map case types in Lead Docket to case types in Filevine:
---
Step 1 - In the left side menu, select Manage > Case Types.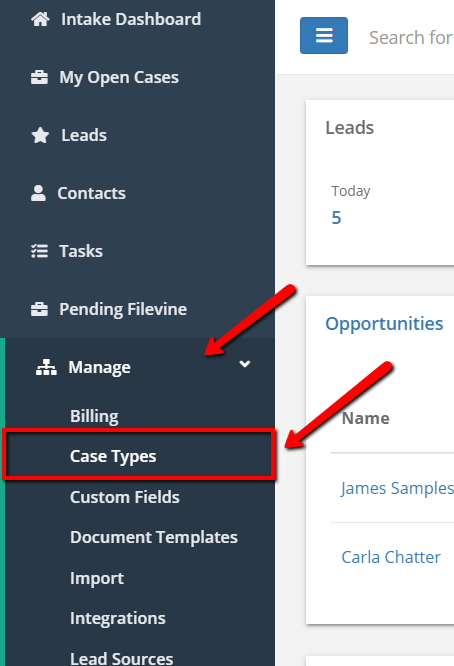 ---
Step 2 - Click Edit next to the case type you wish to connect to Filevine.

---
Step 3 - Click Browse to the right of the Filevine Project Type ID field.

---
Step 4 - Choose the Filevine case type that you wish to associate with the Lead Docket case type.

---
Step 5 - Click Save.
The Case Tracker Code column should now be filled with the appropriate Filevine Project Type ID.

---
Repeat this process for all Lead Docket case types.