Any files attached to a lead in Lead Docket within the Documents tab will be sent to Filevine when a lead is posted to Filevine.
Note: Lead Docket is emailing these files to the Project Email Address within Filevine. By doing so, there could be a slight delay from when you send a lead to Filevine and when the files associated with that lead appear in Activity.
---
Step 1 - Make sure any necessary documents are attached to the lead you are wanting to Post to Filevine. This can be done within Lead Docket in the Documents tab of a lead (Files section). See below: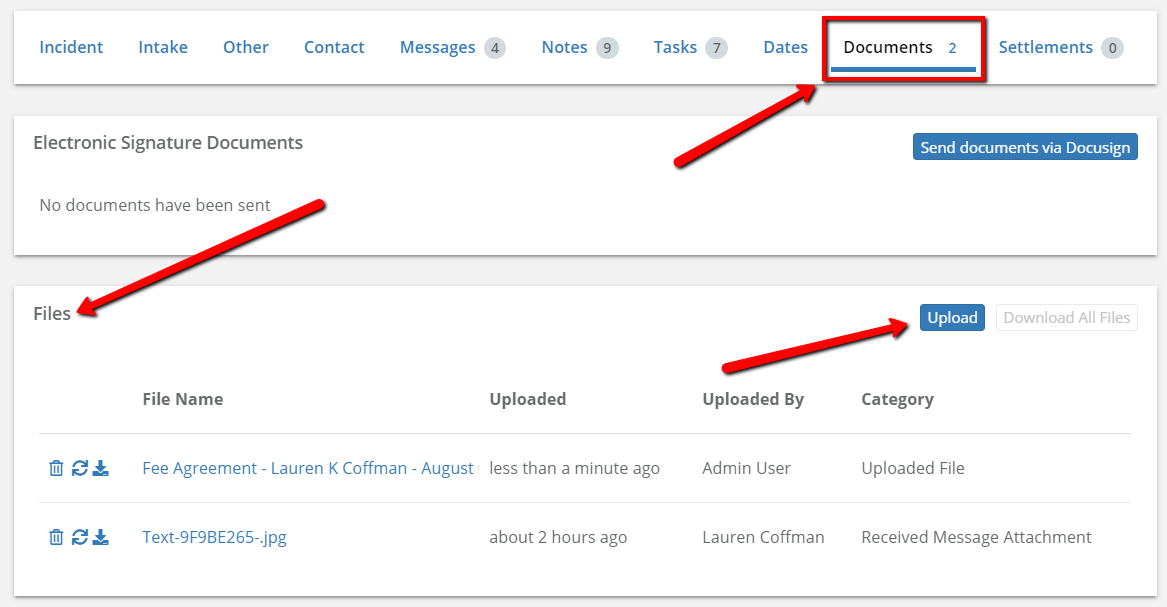 ---
Step 2 - Post the Lead to Filevine via the Pending Filevine tab in the left navigation.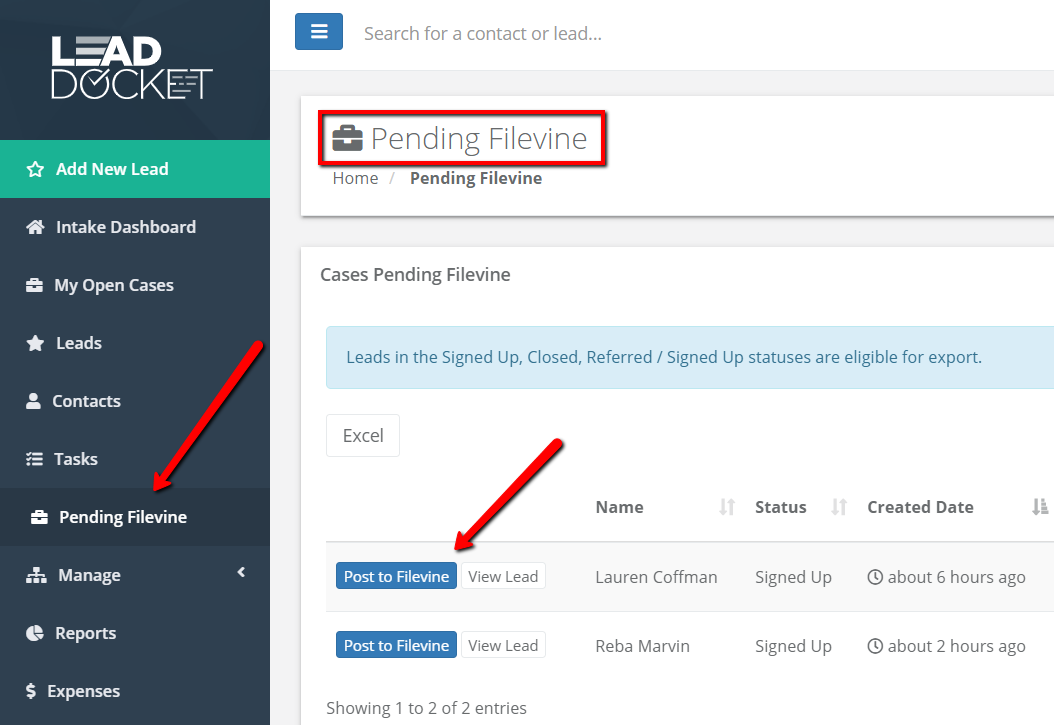 ---
Step 3 - After 10 minutes or so, the files will appear in your Filevine feed and will already be associated with the project that was posted from Lead Docket.
Note: Any files that exceed 20 MB will be skipped over when posting. Filevine cannot accept files that exceed 20 MB.