When adding a new lead, you have the option to Add a Related Contact if someone is calling on behalf of another person, if there are multiple people involved in one case, or if you would simply like another point of contact for this lead.
Regardless, the primary person the case is for should be entered on the initial intake form. Anyone calling on behalf of that individual should be added as a related contact via the Add Related Contact button at the top right of the contact section in the Add New Lead screen.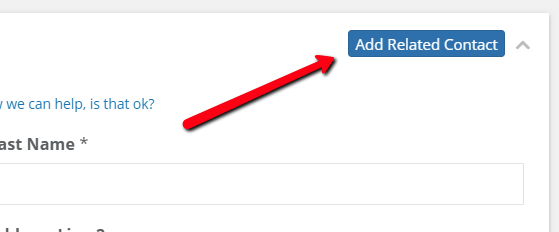 If either of the fields for Minor or Deceased are selected as "Yes" on the Contact section of the Add New Lead screen, you will be required to add a Related Contact.
Lead Docket cannot send communications to leads who are a minor and/or deceased. The related contact would receive these communications by default.
More information on messaging related contacts here.