Step 1 - Download Needles Export from Lead Docket
You can download lead exports one at a time from individual leads or all unprocessed leads at once from the "Pending Needles" screen.
Choosing "Download and Mark Processed" will flag all unprocessed leads as Processed which will remove them from the Pending Needles screen so you don't download them a second time. The download file is a standard CSV (comma separated values) file.
Take note of where the file downloaded. On Windows, this will typically be the "Downloads" folder.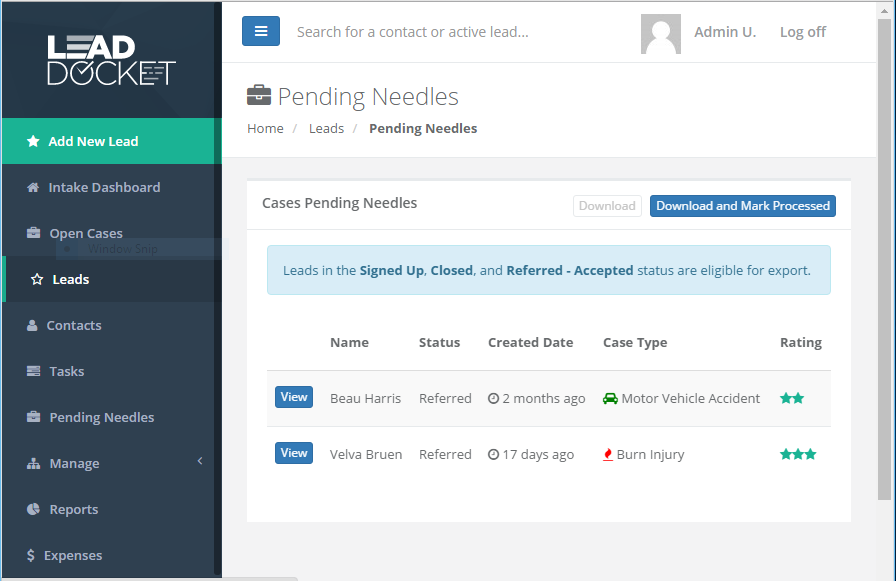 ---
Step 2 - Choose Import Intake From a File in Needles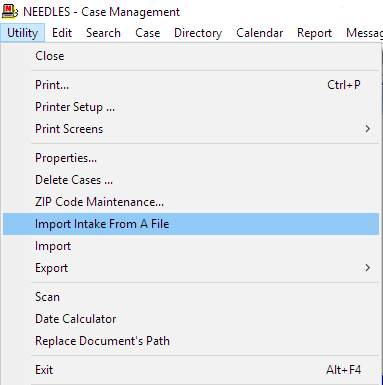 ---
Step 3 - Mapping Lead Docket field to Needles Fields
This step is required the first time you import a Lead Docket file. The settings will be saved making future imports very simple
Browse for the Lead Docket export file from step #1
Map each field as shown below
Be sure to check "Check here if import file contains column headers"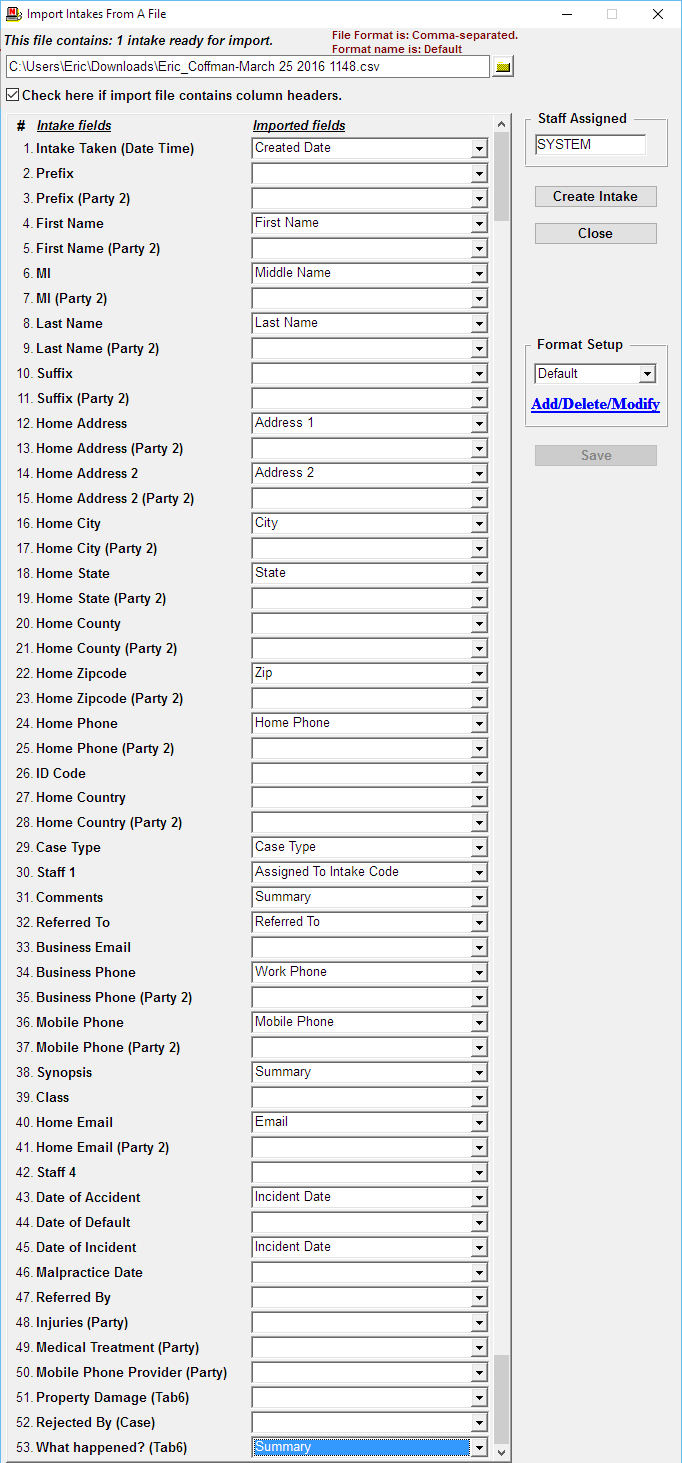 ---
Step 4 - Save Mapping
Choose "Save" below the Format Setup section
Name the format "Lead Docket"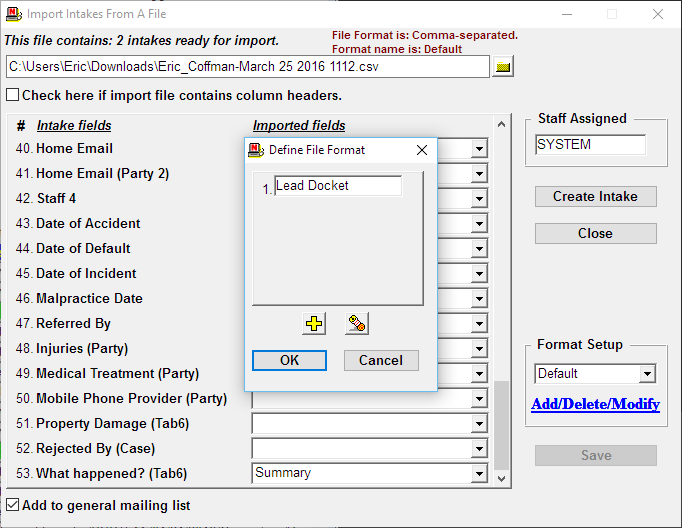 ---
Step 5 - Create Intake
Browse for the Lead Docket export file
Choose "Create Intake"
Choose "Yes" at the prompt
Note that Lead Docket export file will be renamed with an "imported-" prefix.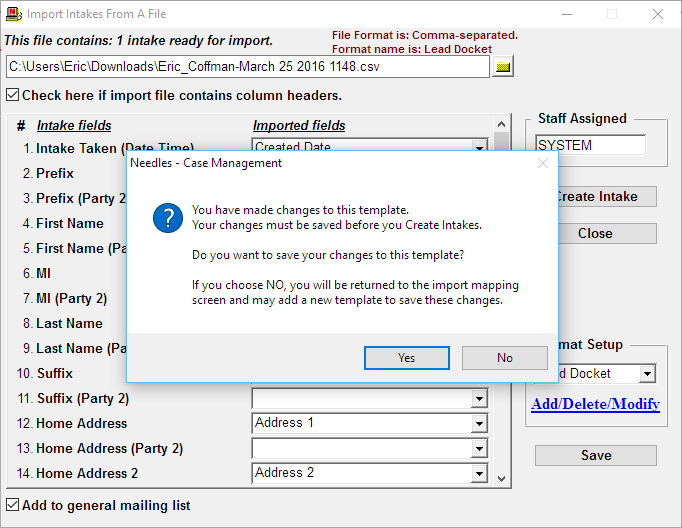 ---
Step 6 - View Intake Sheets
Proceed to create cases in Needles using the View Intake Sheets function