Connecting Docusign with Lead Docket allows you to send documents from Lead Docket to your Leads for Electronic Signature without having to leave the software. For additional information on configuring your Docusign templates correctly, please visit this article.
To connect Docusign with Lead Docket, follow these steps:
Step 1 - Go to Manage > Settings. This requires Administrator access to the software. If you do not have Administrator privileges, please have your Lead Docket Admin configure these settings.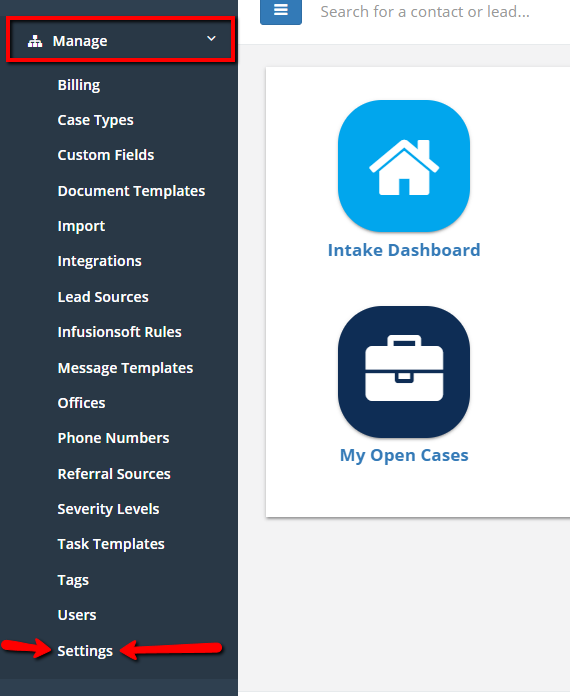 ---
Step 2 - From Settings, select Integrations from the list of available sections along the top. You'll then want to expand the Electronic Signature System section and select Docusign from the dropdown list.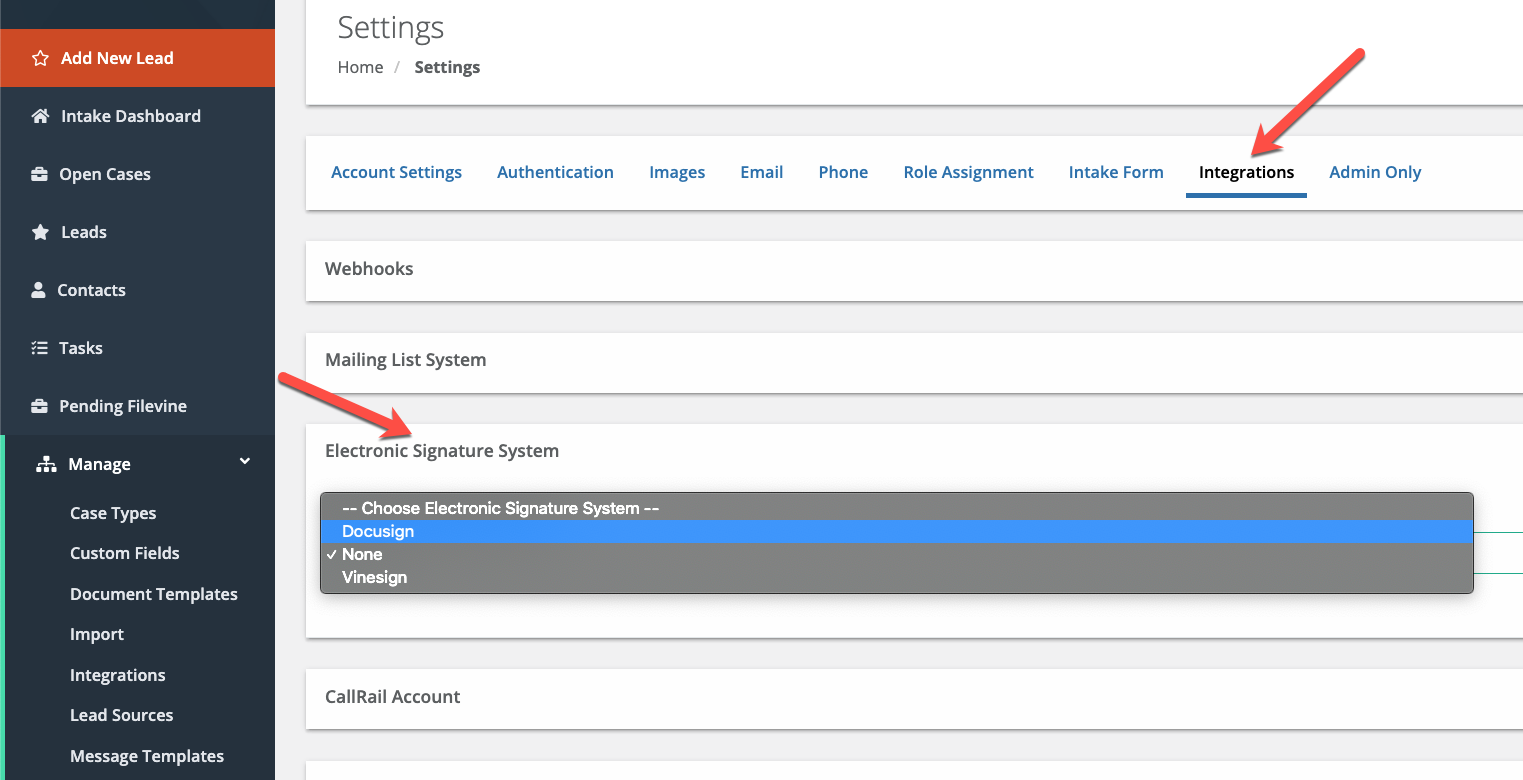 ---
Step 3 - Enter your DocuSign Username (email) and DocuSign Password

---
Step 4 - Click Save at the bottom to complete the process.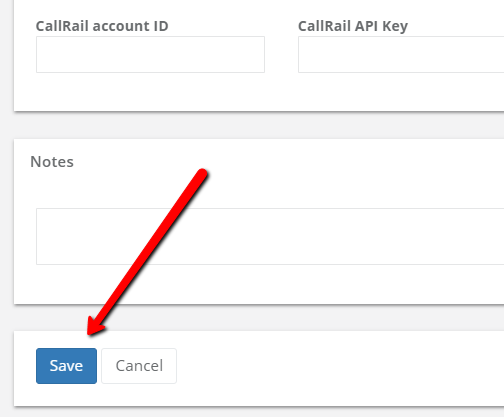 Now you're ready to send documents to your leads! For more information on how to do so, please visit this article.