Step 1 - Find the lead you want to send a DocuSign document to.
---
Step 2 - Click the lead and go to the Documents tab for the chosen lead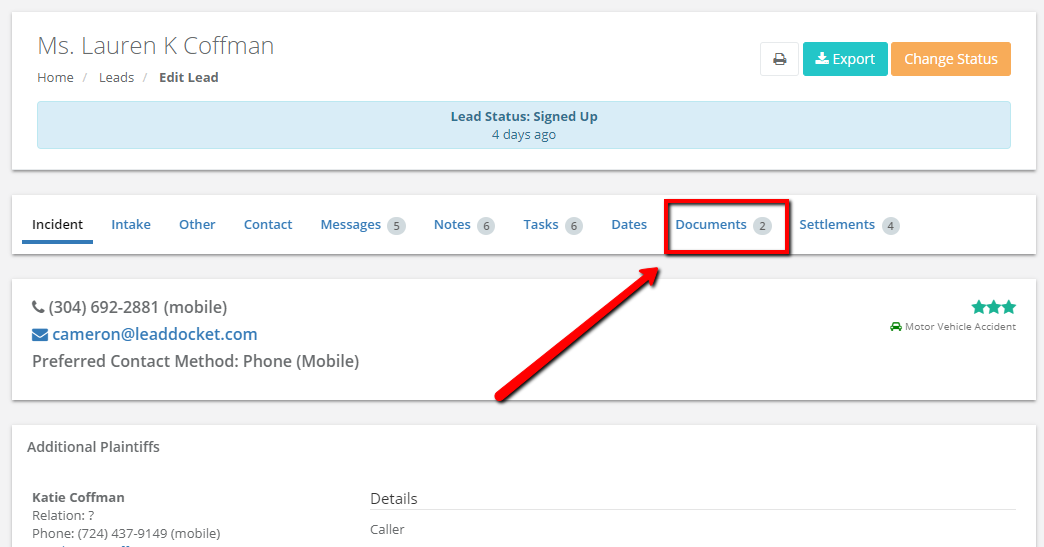 ---
Step 3 - Click the Send Documents via DocuSign button
(NOTE: This will only work if the lead has an email address and / or mobile phone number)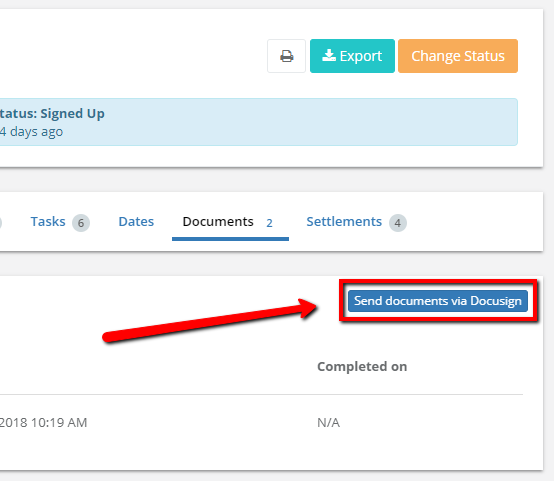 ---
Step 4 - Select where you want the document to be sent by choosing from the drop-down menu. You can select an email address or mobile phone number to send these document(s) to.
Both the lead and the related contact can be chosen. If the related contact will also need to sign, you may select them in the additional signer drop-down menu.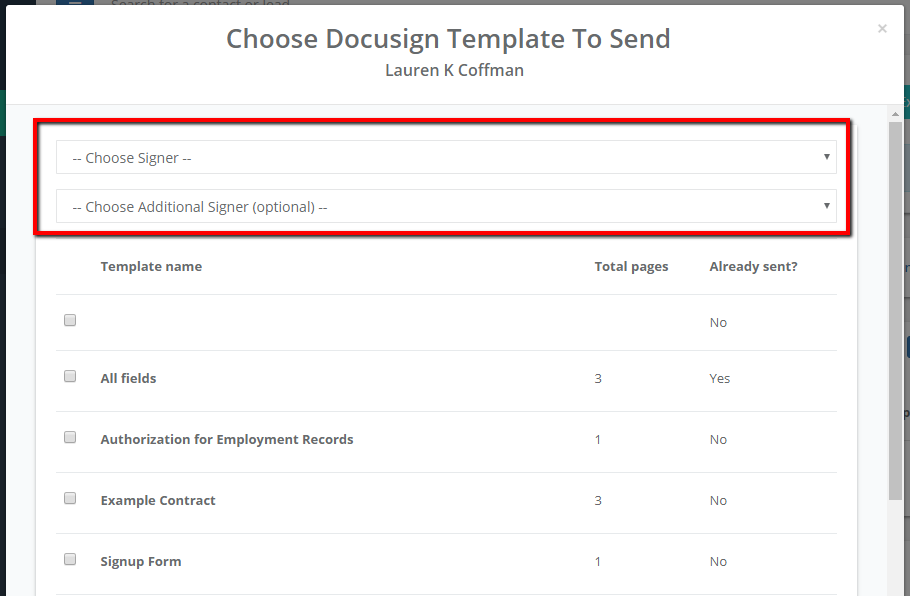 ---
Step 5 - Select a document (or multiple) to send by clicking the check boxes next to the document(s)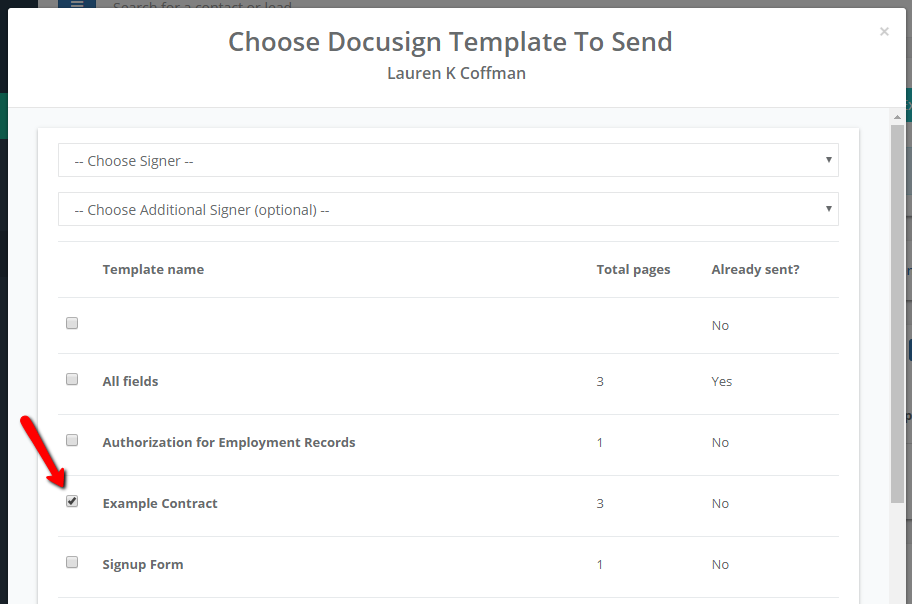 ---
Step 6 - Click the Send button