This article discusses how to generate a Leads List report. The Leads List report allows you to create a list of leads that meets your desired criteria. For example, you can create a list of all lost leads that contacted your organization in the past year.
Create
In the left-hand menu, select Reports. Under Leads, select Leads List.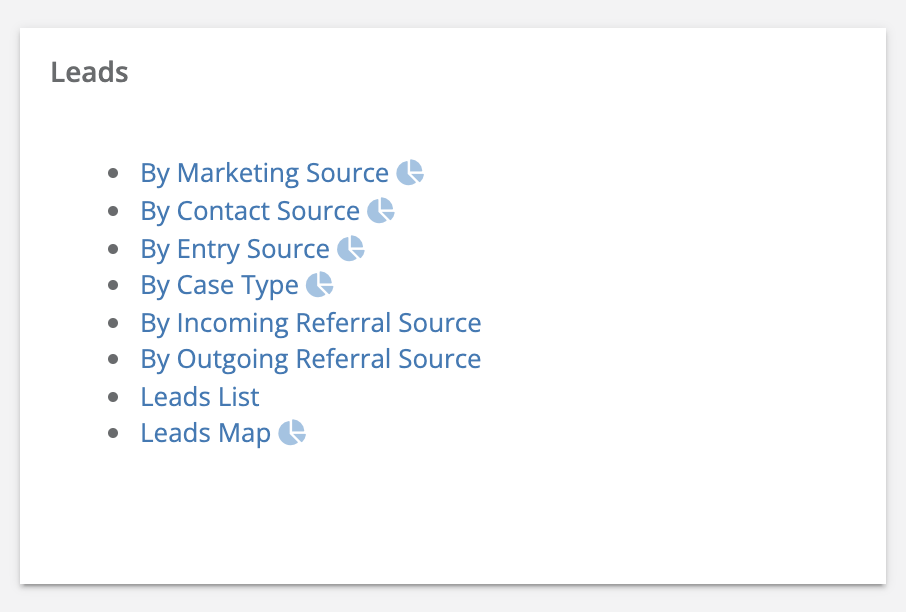 Next, select your desired criteria. Leads List reports can be filtered by the following criteria:
Lead Status Group

Begin Date

End Date

Marketing Source

Contact Source

Opportunity Source

Office

Case Type
Select Date Ranges to quickly choose a time frame for your report, rather than manually selecting a Begin Date and End Date.

When finished, click Run Report. The list of leads that matches your criteria will populate below.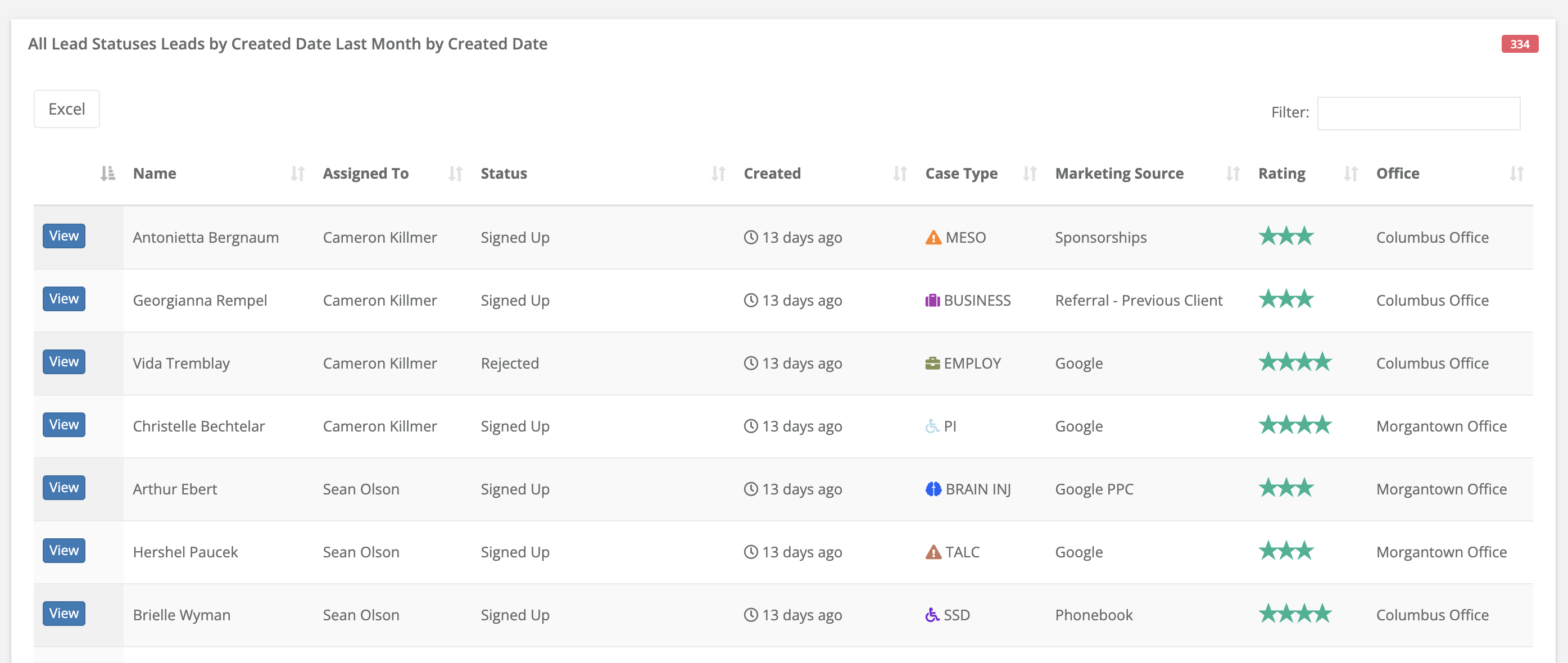 The red number in the top right corner represents the total number of leads in the report. Each entry will display the lead's name, assignee, status, created date, case type, marketing source, and office, if applicable. To view a lead, go to the left of that lead and select View.
To further filter the report, enter a keyword into the Filter: field. To download the report as an Excel spreadsheet, select Excel.