In the Maps section of Reports, you can see various reports that show you where your leads are on a map based on the selected criteria.
The Maps reports are as follows:
Open Cases
Closed Cases
All Leads
Lost Leads
Signed Leads
Referred Leads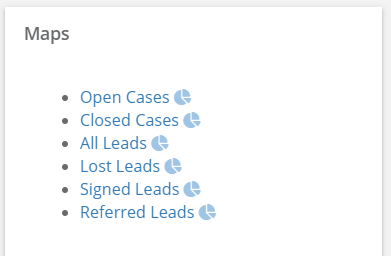 In this article we will be discussing the All Leads map.
---
When opening the All Leads report, you will see a map that displays from Google. This map will show all leads within the selected time frame. You can change the time window by clicking the Views drop-down menu. You may also sort by Office by clicking the Office drop-down button next to Views.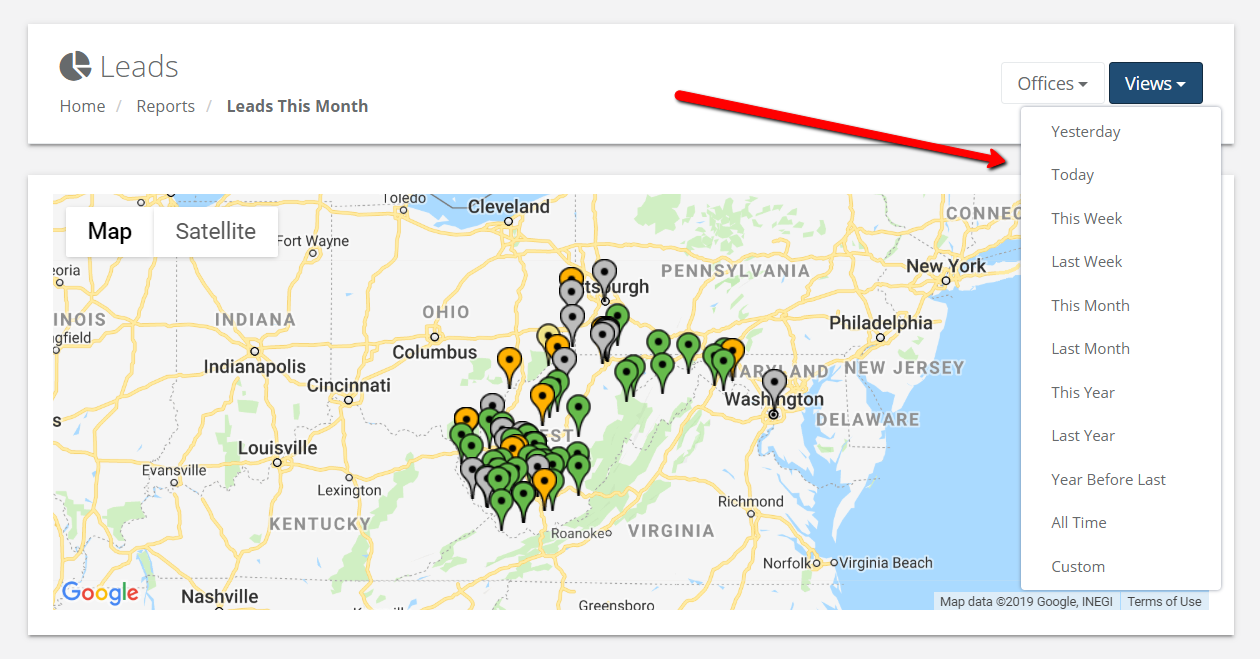 Each pin on the map represents a lead. The colors of the pins represent the status of each lead.
Green - Signed Up / Closed
Grey - Referred / Rejected
Orange - Lost
Yellow - Unresolved
---
When you scroll down, you can see all visible leads on the map in a list. From here you can filter sort by a specific criteria by clicking a column heading. You may also filter down based on any keyword by typing in the filter box. Clicking the Excel button will export the list into a spreadsheet.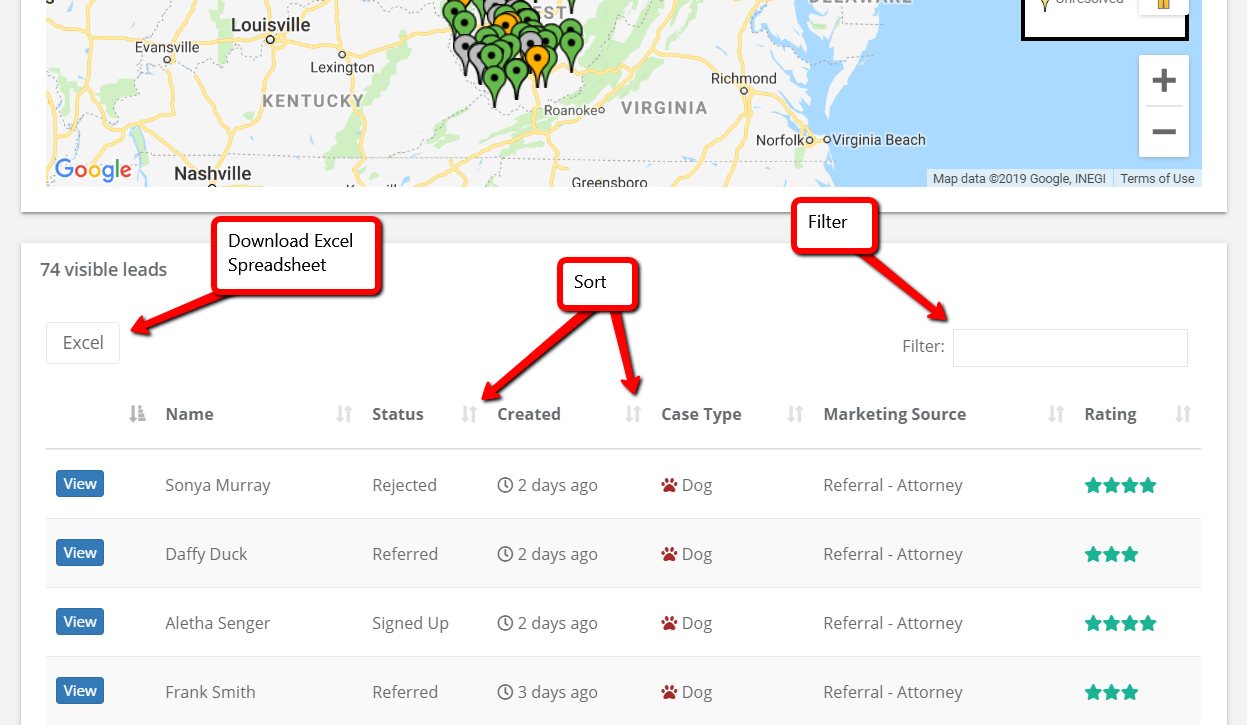 ---
Lastly, clicking the View button next to each lead will take you to the lead details on the lead.