The Opportunities Agency Report breaks down Opportunities by each source and more.
You can select a custom date range you want this report to be around by entering the appropriate dates in the Begin Date and End Date input fields and clicking Run Report.
Clicking the Leads Report button will take you to the Leads Agency Report.

---
In the Overview section you can see some basic numbers for the Opportunities within the time frame you selected.
Opportunities

Leads (Number of Opportunities that turned into Leads)

Phone Calls

Leads (Number of Phone Calls that turned into Leads)

---
The Opportunities By Integration section breaks down each Integration where you can see the number of Opportunities that fall under the following criteria:
Number of total Opportunities
Unprocessed Opportunities
Disregarded Opportunities
Number of Leads
Number of Referred Leads
Number of Rejected Leads
Number of Lost Leads
Number of Signed Up Leads
Number of Pending Leads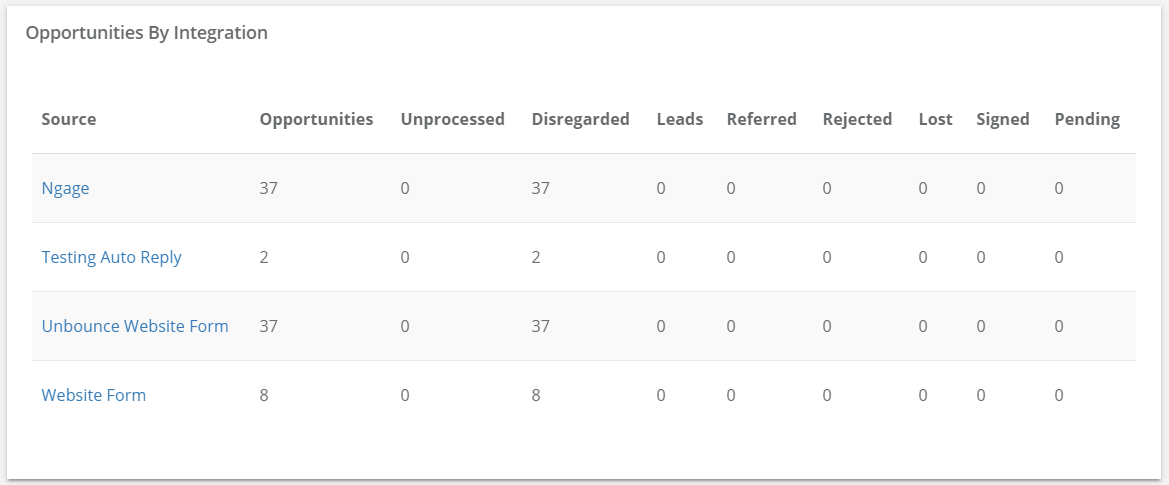 Clicking the individual linked Integrations will show you a report specific to that integration where you can set a custom date range and see the Opportunities that came in and what their status is.
---
In the Phone Calls By Number section you can see each Phone Number and the status of the calls for any given number. You can see whether or not the calls were associated with a lead and if they were associated, you can see the number of leads in each status that are associated with a given phone number.

---
Opportunity Details displays each Opportunity (unnamed) along with the Integration, Marketing Source, and Status for each.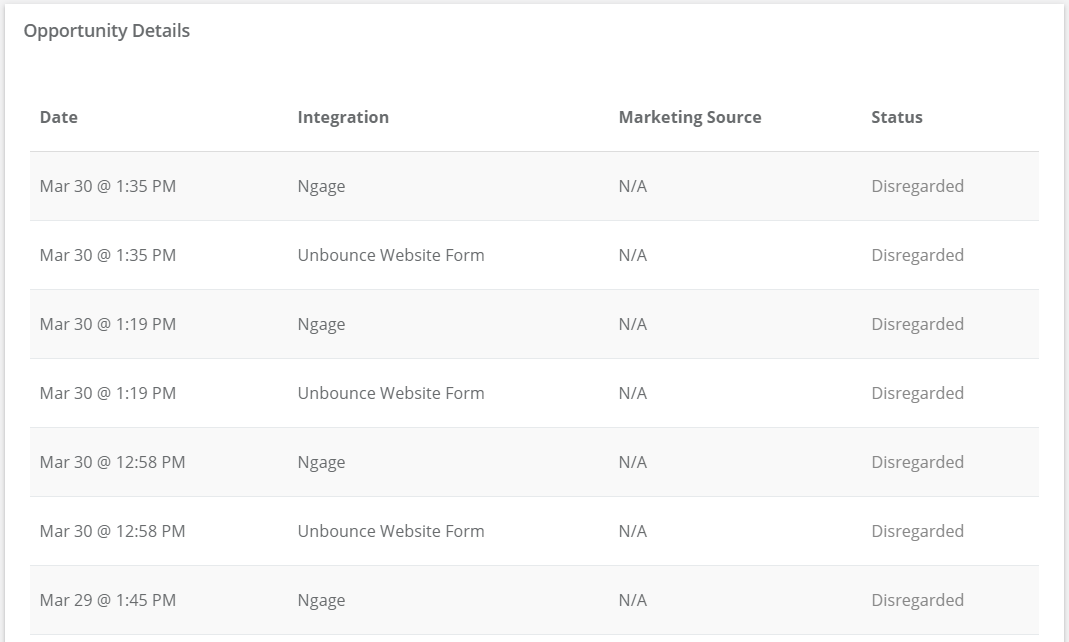 ---
Lastly, Phone Call Details displays each phone call along with the Source (Phone Number) and the Status of that call.