In the Statistics section of Reports, you can see a comparison of all Leads that have ever entered your system over two specified time frames in the Overview Comparison report.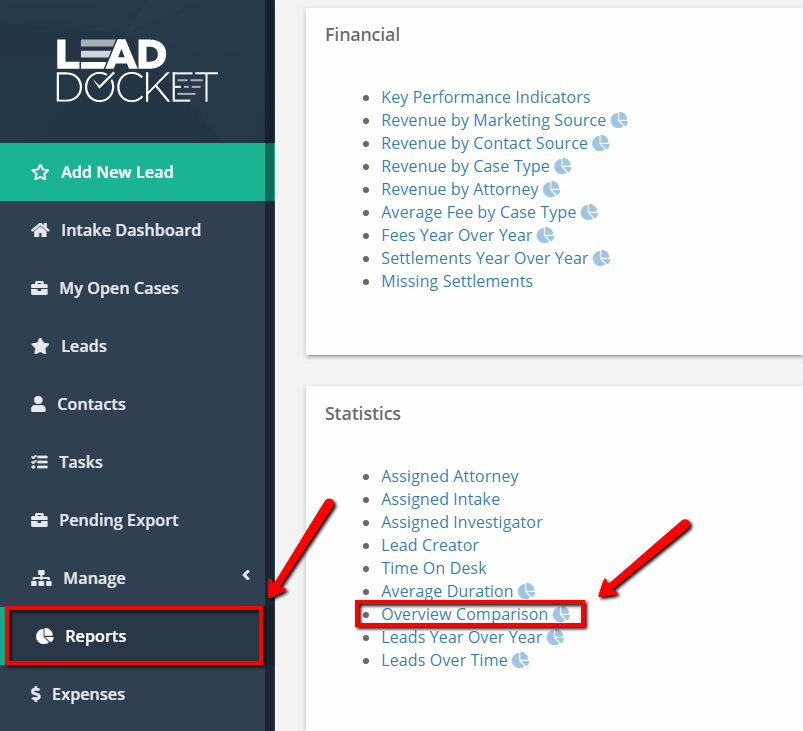 ---
The first section of the report is the Lead Created Date Range, which allows you to choose which dates you would like to compare.

---
The second section is the actual report. This gives a breakdown of all Statuses, along with other various information listed below: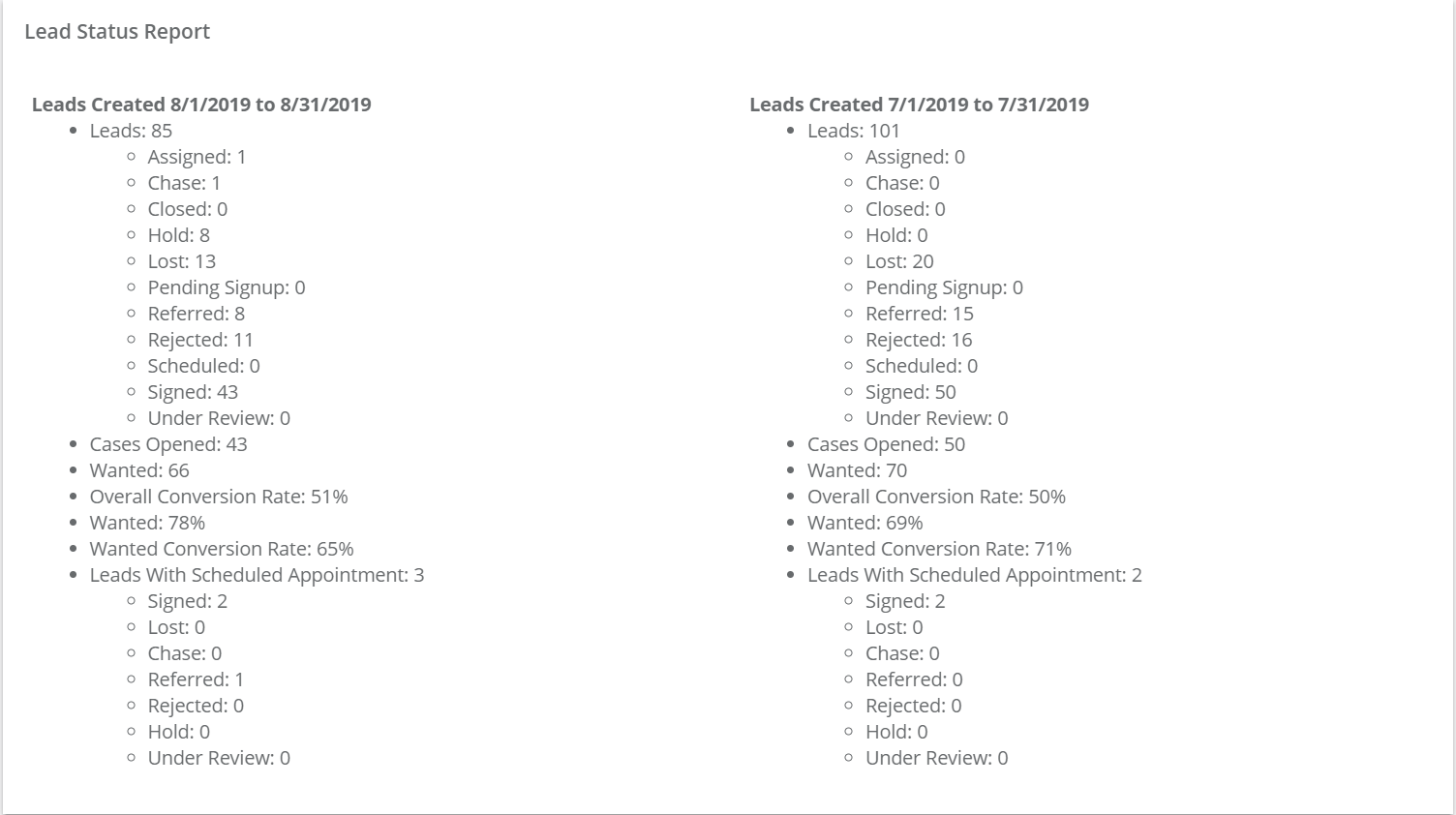 ---
The third section shows a comparison bar graph of the specified time frames.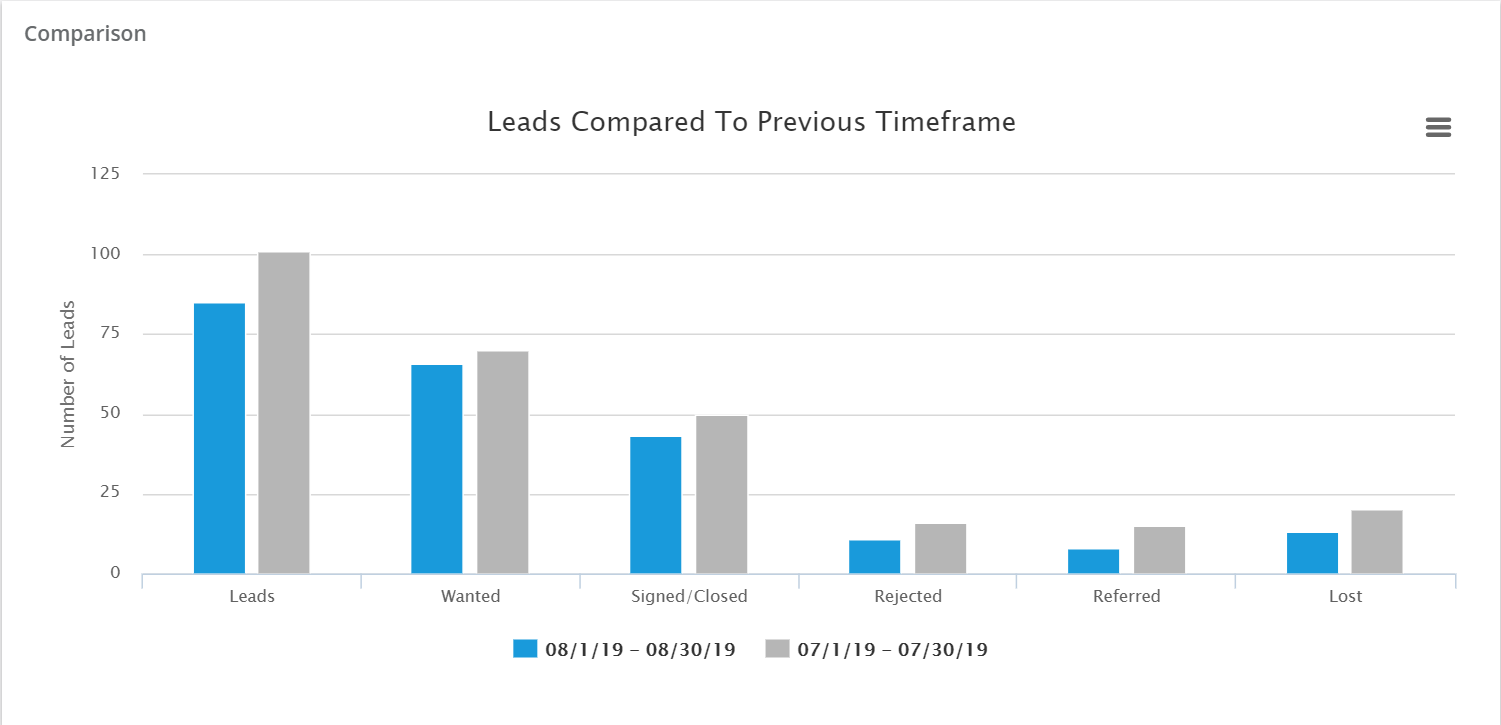 By clicking one of the date ranges, you can make that date range disappear off the chart.
In this screenshot, the date range 07/01/2019-07/30/19 was deselected and does not appear on the graph.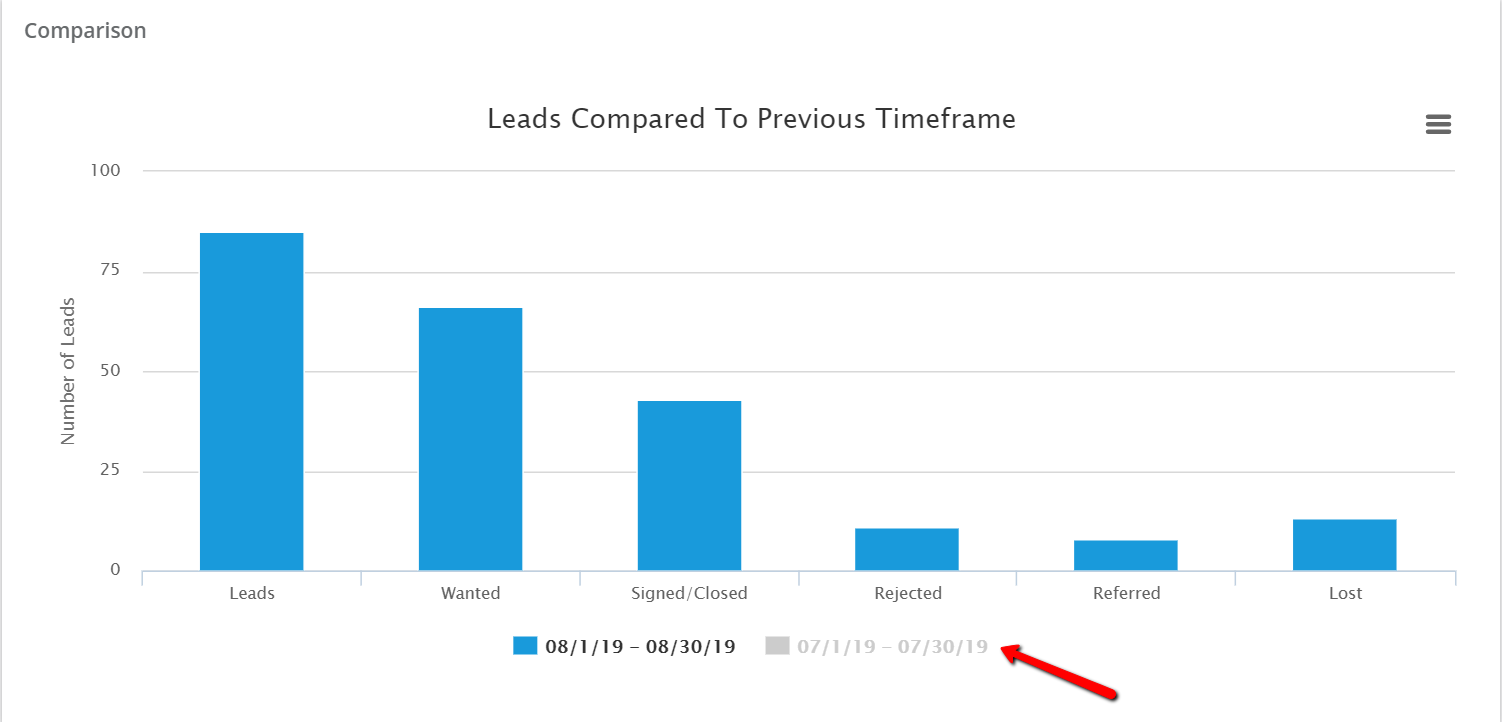 ---
You can also print or download the chart by clicking the three lines in the top right corner of the report: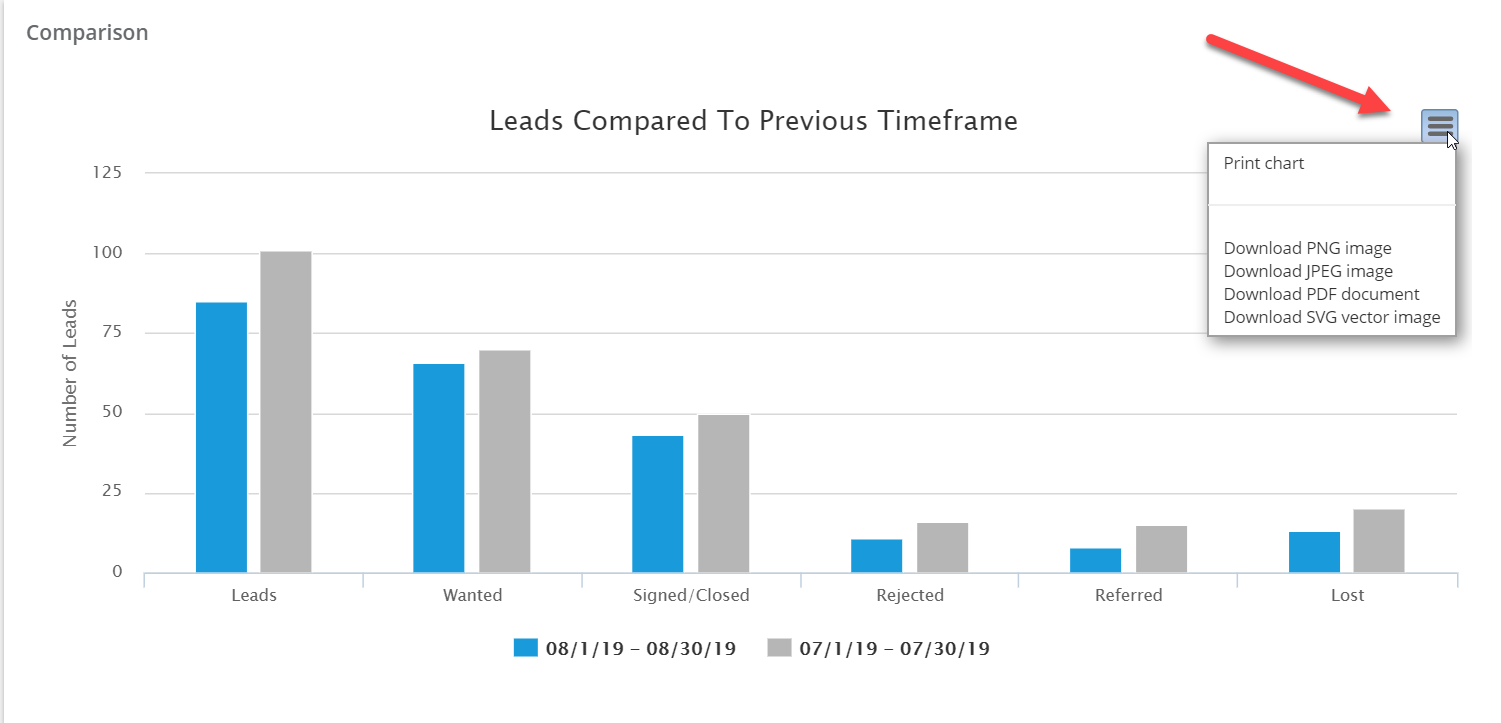 ---
At the top right hand side of the screen, there are two ways to further sort this screen. You can sort by Case Types or by Offices.

---
Sorting by Case Type will allow you to sort the data by a given case type.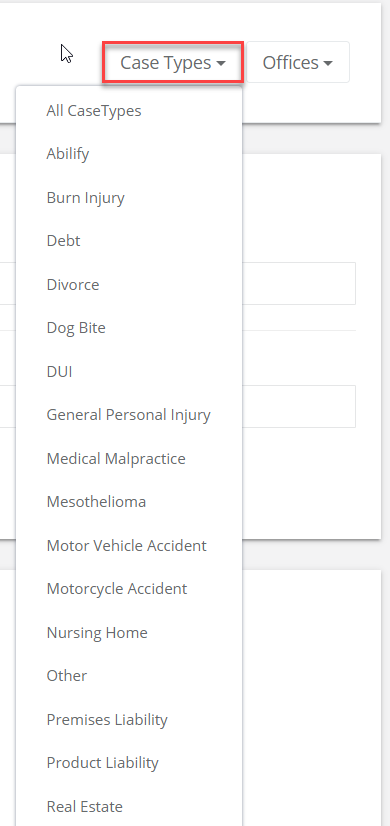 ---
Sorting by office will allow you to sort through the data by a specific office.