In the Exports section of Reports, you can view all Settlements that have been entered into your Lead Docket after cases have been closed and the settlement amounts were entered. This data is in the Settlements Report.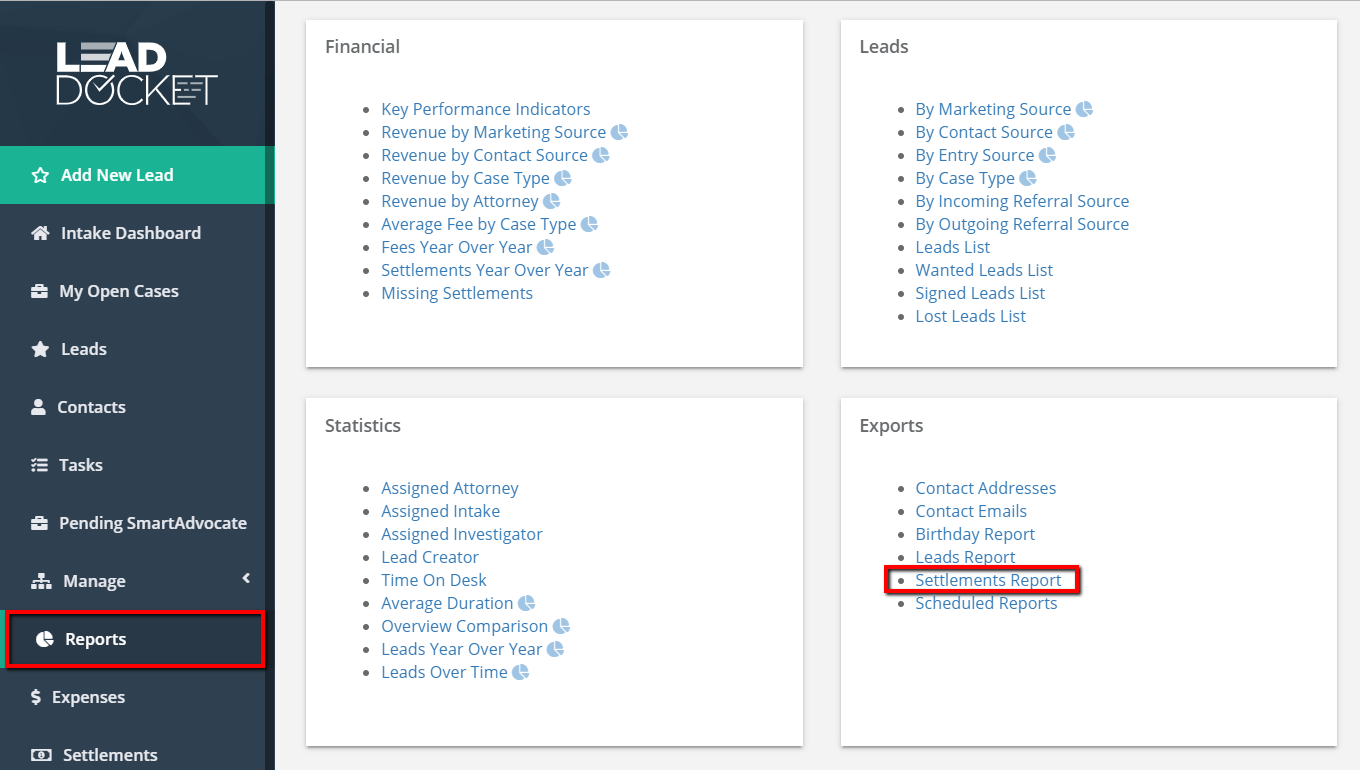 ---
When you open the Settlements Report, you can set the Report Criteria to only show the data you are looking for. After you have filtered everything in the Report Criteria, click the "Run Report" button at the bottom left.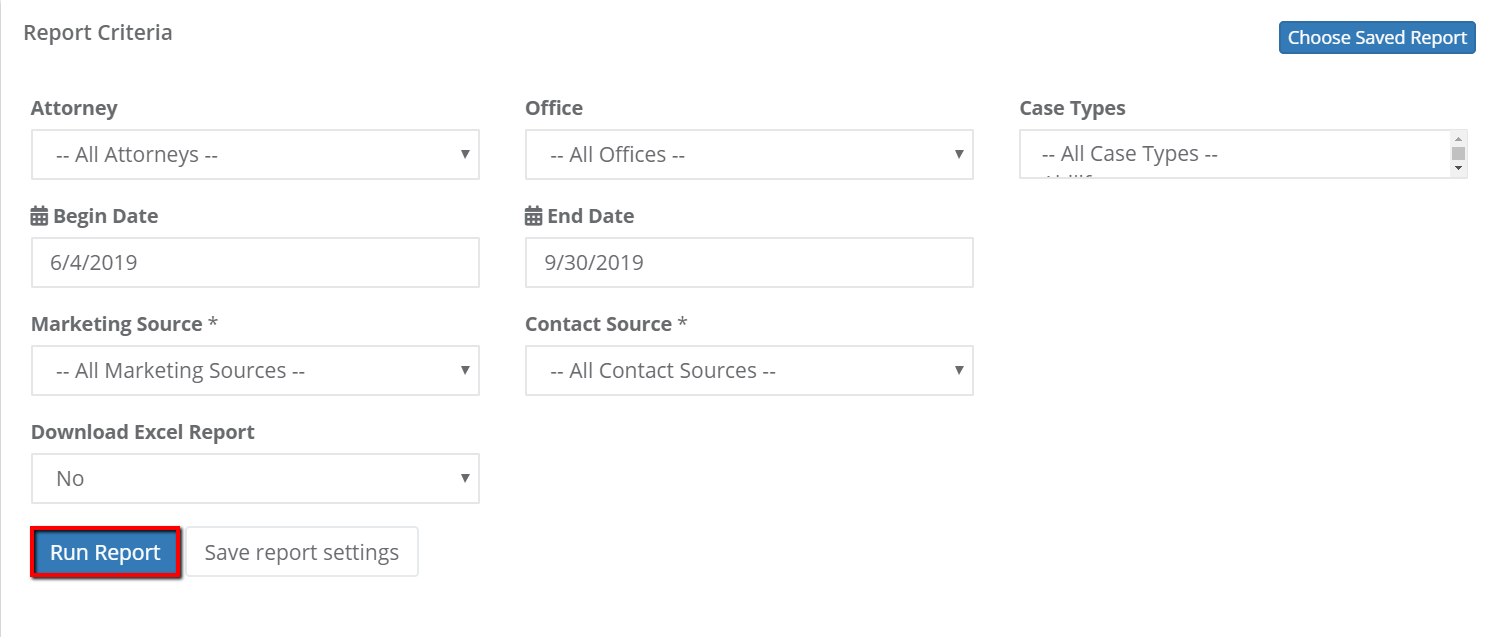 Criteria Defined:
Office - Filter by office, if your firm has multiple offices
Case Type - Filter by case type (practice area)
Begin and End Date - The time frame for the selected Date Field
Marketing Source - Filter by marketing source
Contact Source - Filter by contact source
Attorney - Filter by the assigned Attorney
---
To save these report settings to use at a later time, simply filter the Report Criteria and click the "Save Report Settings" button at the bottom left. The next time you view this report, you will have the option to "Choose Saved Report" at the top right.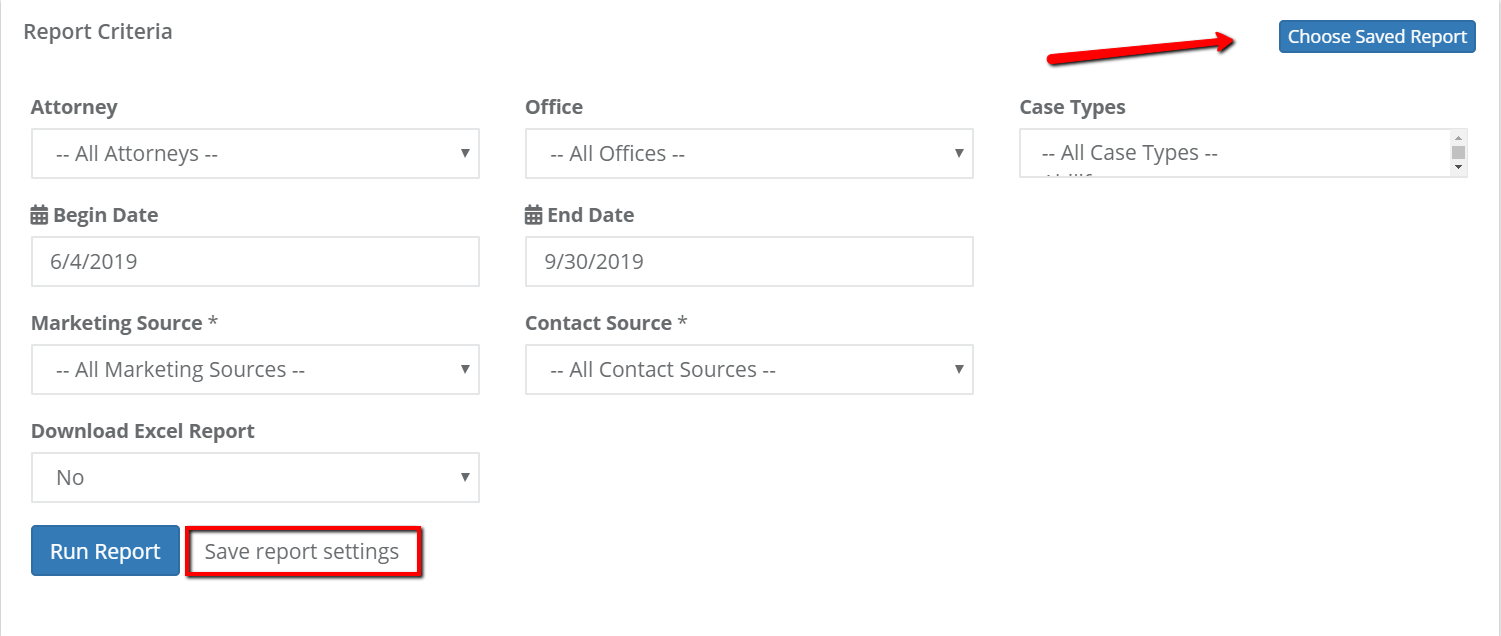 ---
After you click the Run Report button, the report will populate at the bottom of the page.
From here you can filter sort by a specific criteria by clicking a column heading. You may also filter down based on any keyword by typing in the filter box. Clicking the Excel button will export the list into a spreadsheet. To view a lead that is listed in the report, click the View button to the left of the lead.