In the Other section in Reports, you can view a detailed breakdown of all activities done in Lead Docket by a specific user by viewing the Lead Activity By User report.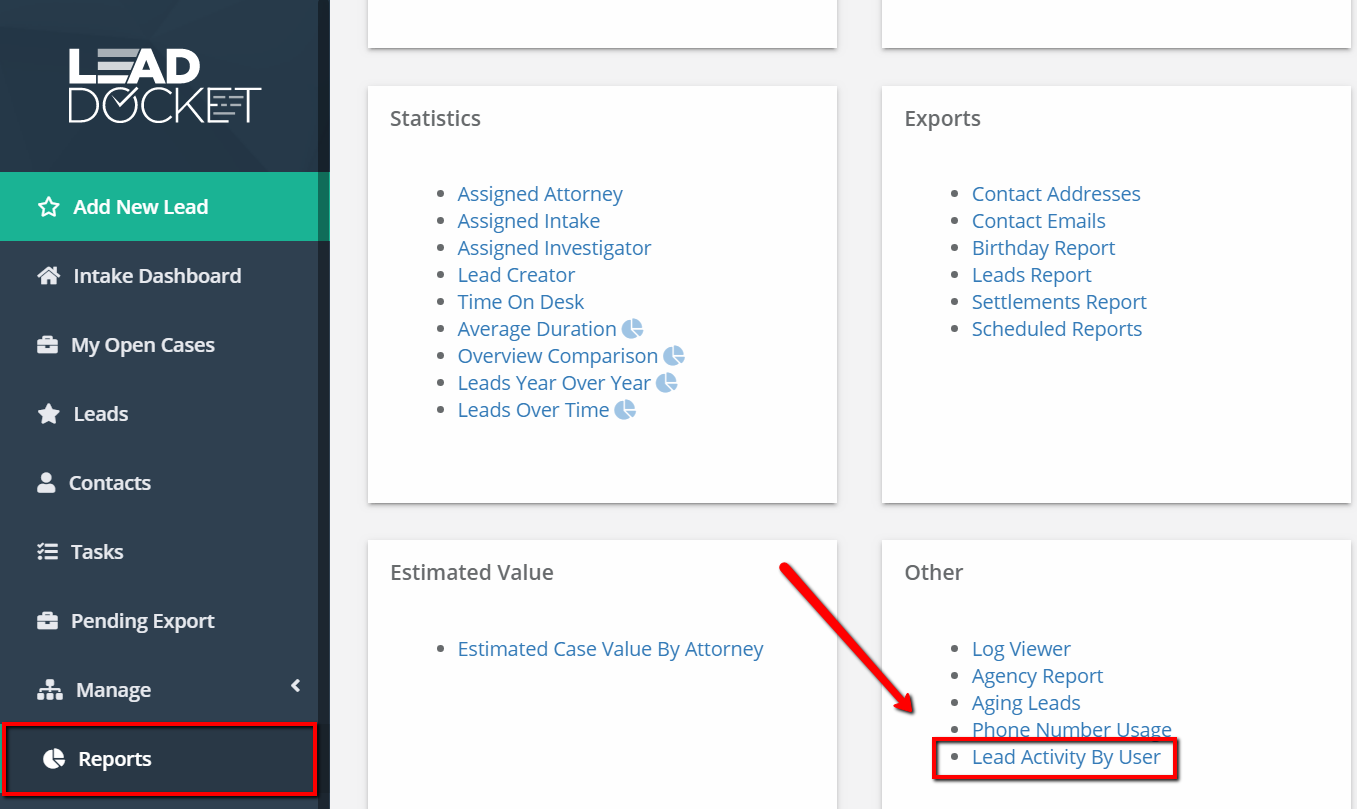 ---
To view all data, choose a specified date range and a user you would like to view. This report will show all dates and times of tasks completed and statuses of leads were changed.
From here you can filter sort by a specific criteria by clicking a column heading. You may also filter down based on any keyword by typing in the filter box. Clicking the Excel button will export the list into a spreadsheet.
You can view a specific lead by clicking the View Lead button next to the lead you would like to see.