This report does not list Opportunities that came in as phone calls.
---
In the Opportunities section in Reports, you can see a breakdown of the opportunities that came through third party sources you have integrated with Lead Docket and all relevant information in the Opportunities List.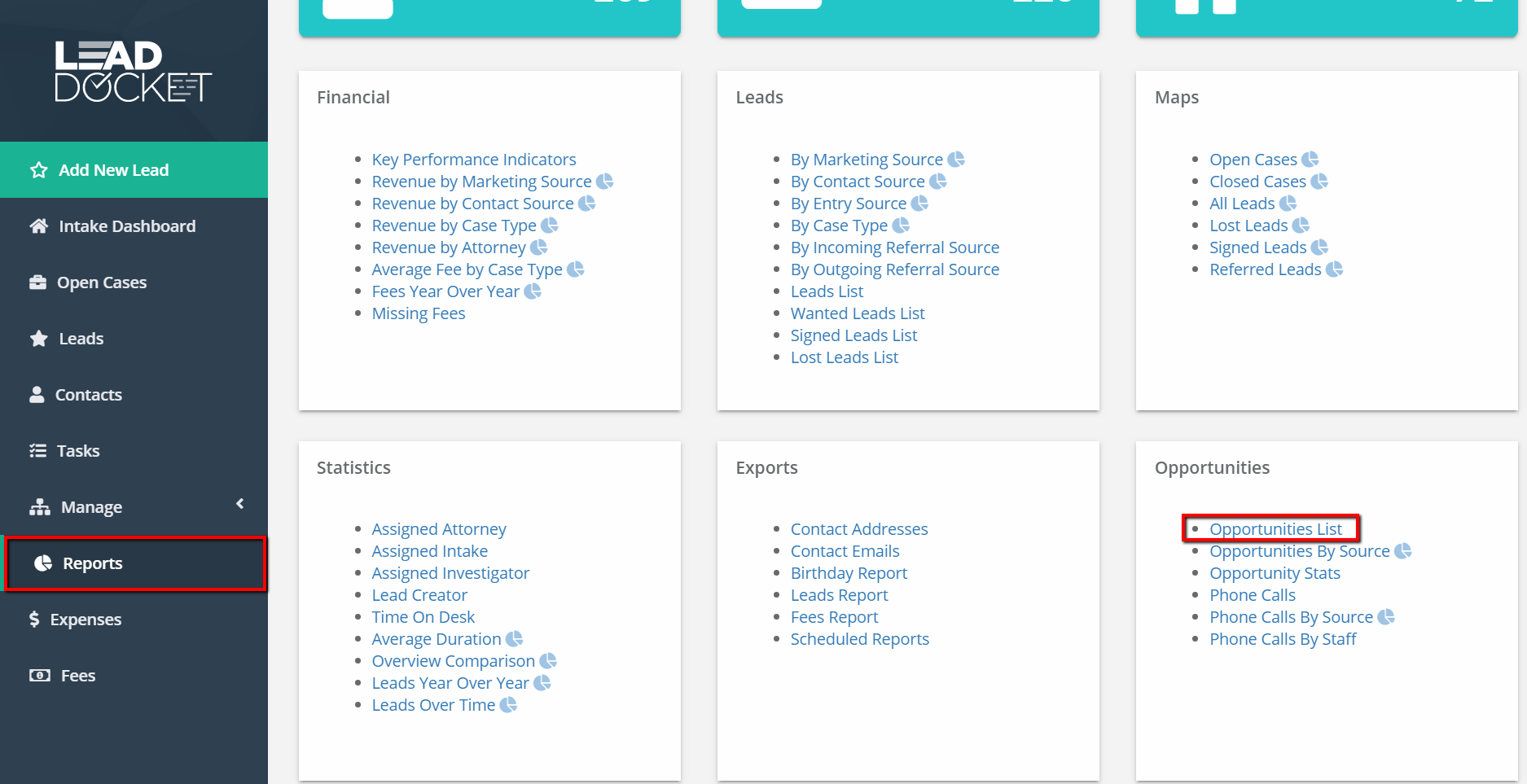 ---
When you first open the report, you can select a date range to view all data and even sort by a specific integration. In the bottom section, you will see the actual report.
In this section, you can view every opportunity that came in, along with the date and time, the name of the individual, type of integration, who processed the opportunity, and the amount of time it took to process it.
From here you can filter sort by a specific criteria by clicking a column heading. You may also filter down based on any keyword by typing in the filter box. Clicking the Excel button will export the list into a spreadsheet.