In the Opportunities section of Reports, you can see a breakdown of all Opportunities that came through third party sources you have integrated with Lead Docket and all relevant information in the Opportunities By Source report.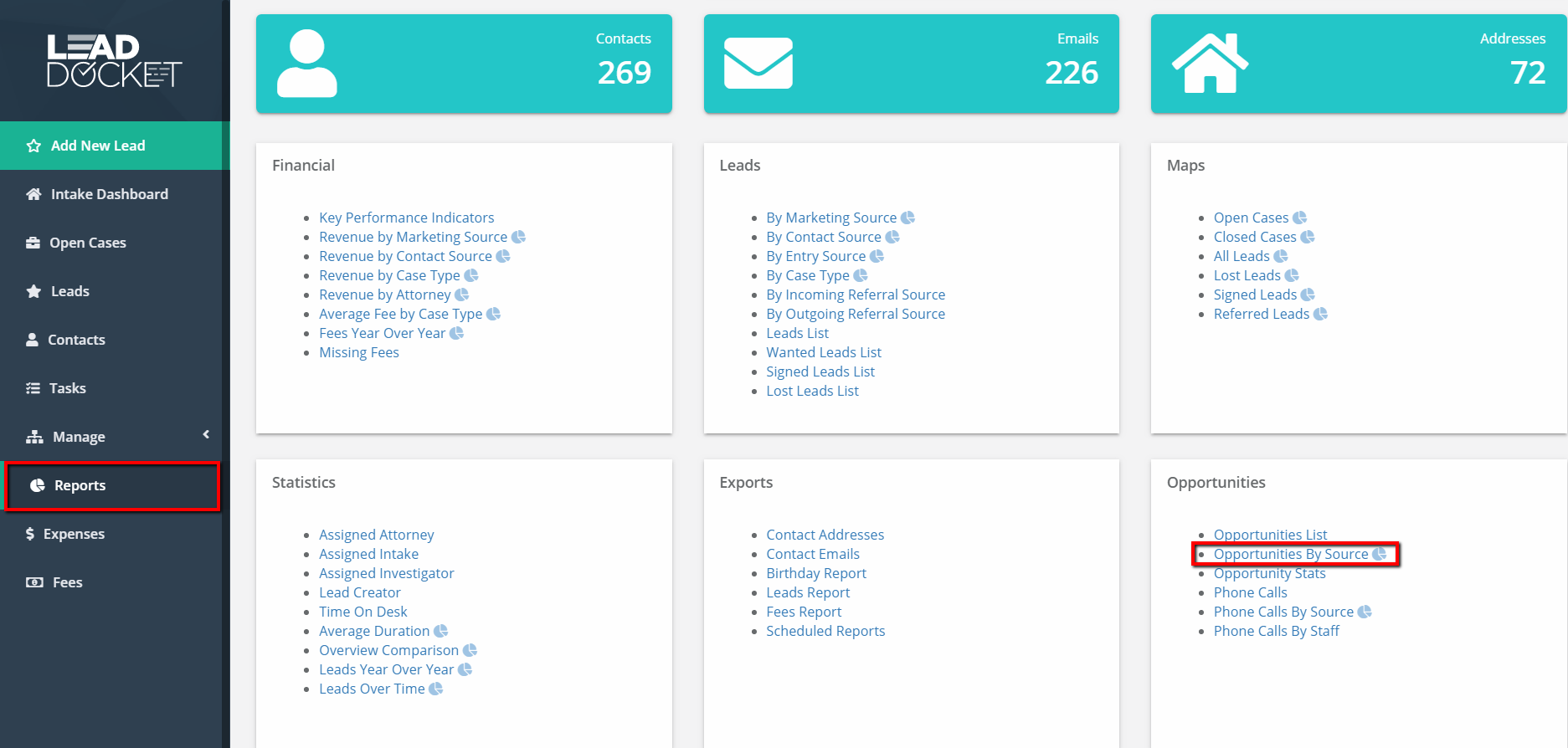 ---
When opening the Opportunities By Source report, you will see a bar graph that breaks down amount of Opportunities that came into your Lead Docket by specific sources.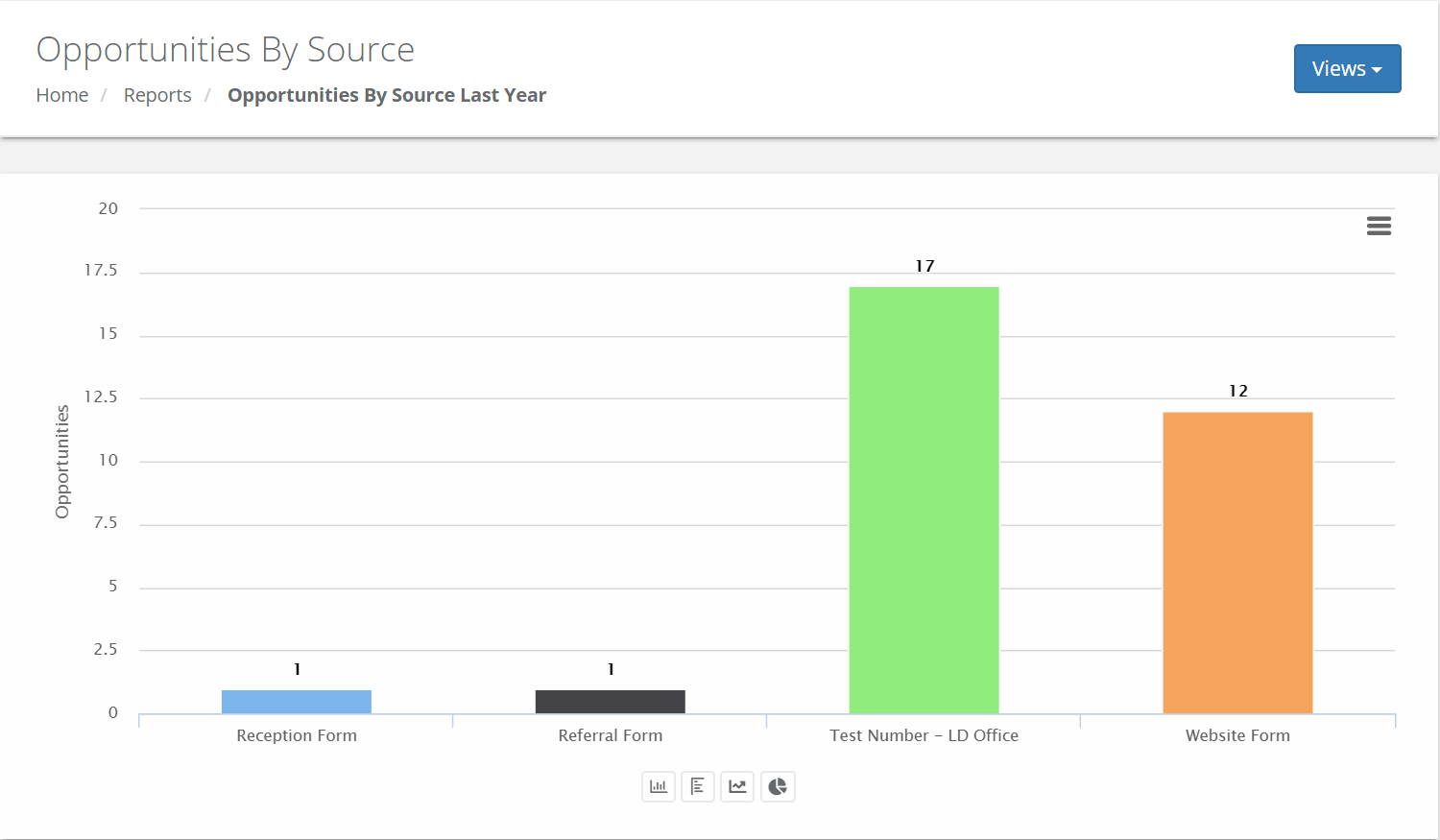 ---
You can change the view of the graph by selecting any of the four boxes at the bottom of the graph. The different viewing options in Lead Docket are:
Vertical Bar Graph
Horizontal Bar Graph
Line Graph
Pie Chart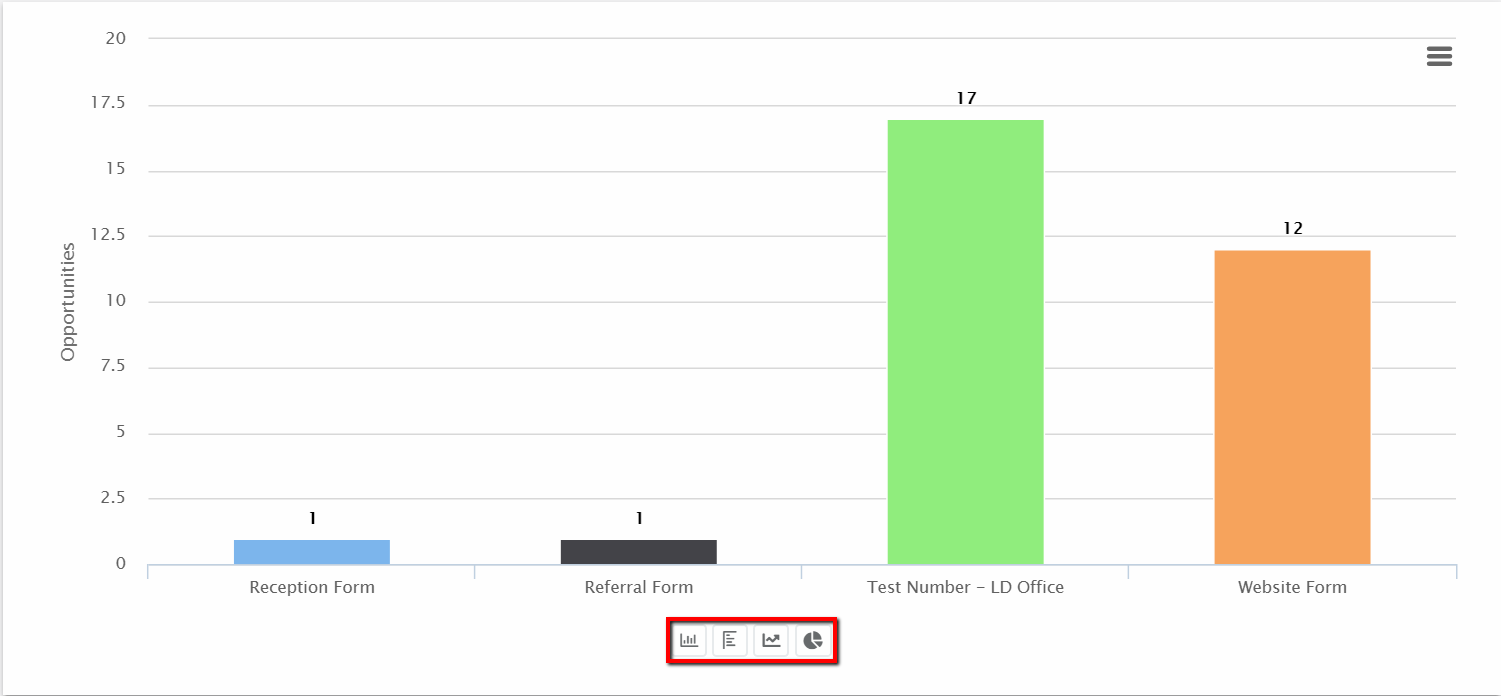 ---
At the bottom of the report, you can see a full list of Opportunities By Source for the time frame you choose. From here you can filter sort by a specific criteria by clicking a column heading. You may also filter down based on any keyword by typing in the filter box. Clicking the Excel button will export the list into a spreadsheet.

---
At the top right hand side of the screen, there are three ways to further sort this screen by Views.
Sorting by views will allow you to sort the data by a given time range.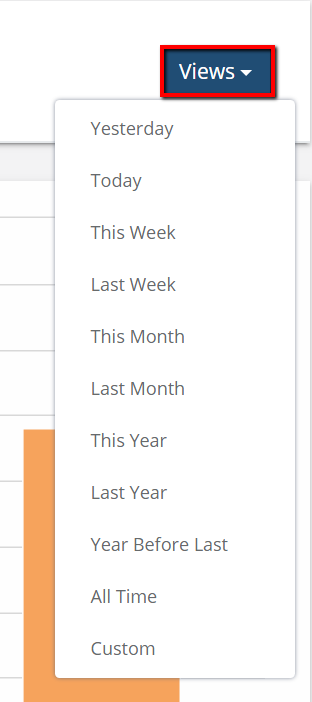 ---
You can also view details of a specific source by simply clicking the colored bar of the source you wish to view.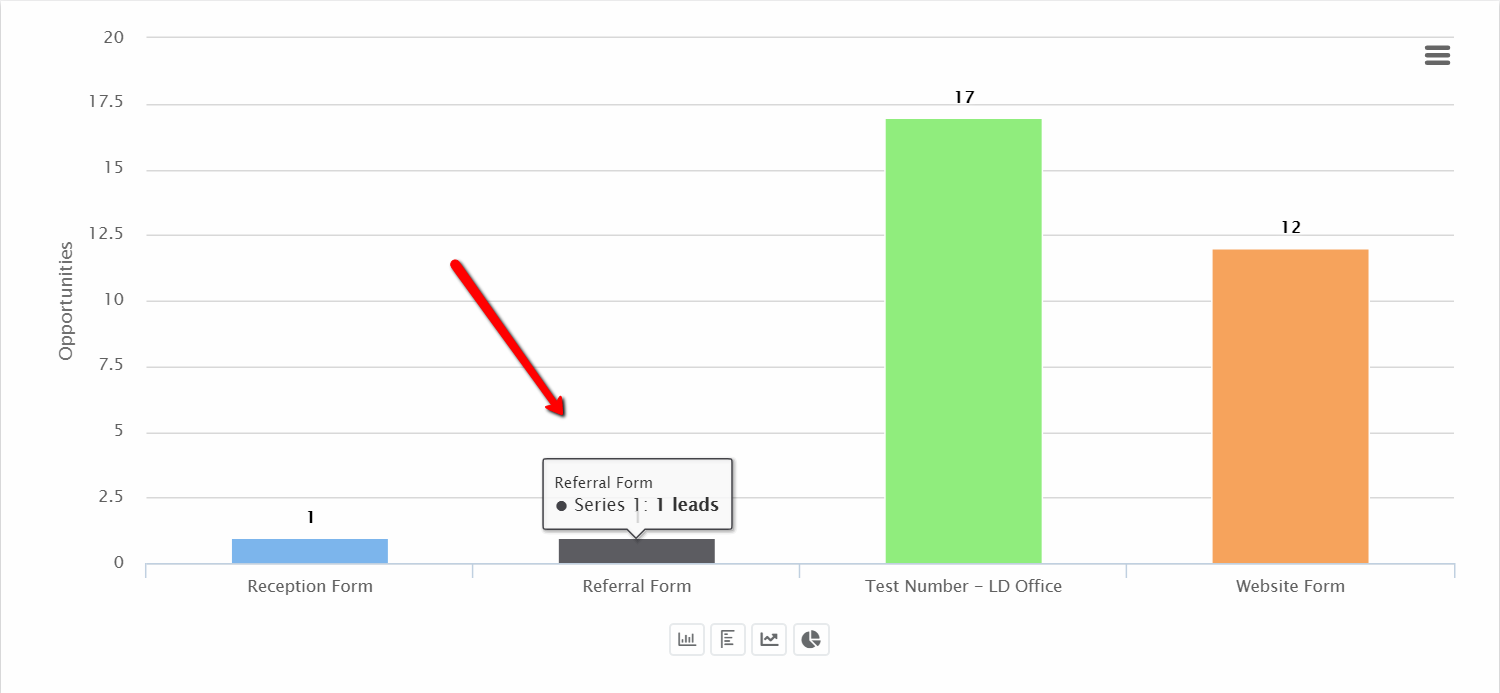 This will populate a pop-up window with all Leads that have not been disregarded in the system. This will also change your Report Results Preview window at the bottom to show only that Source.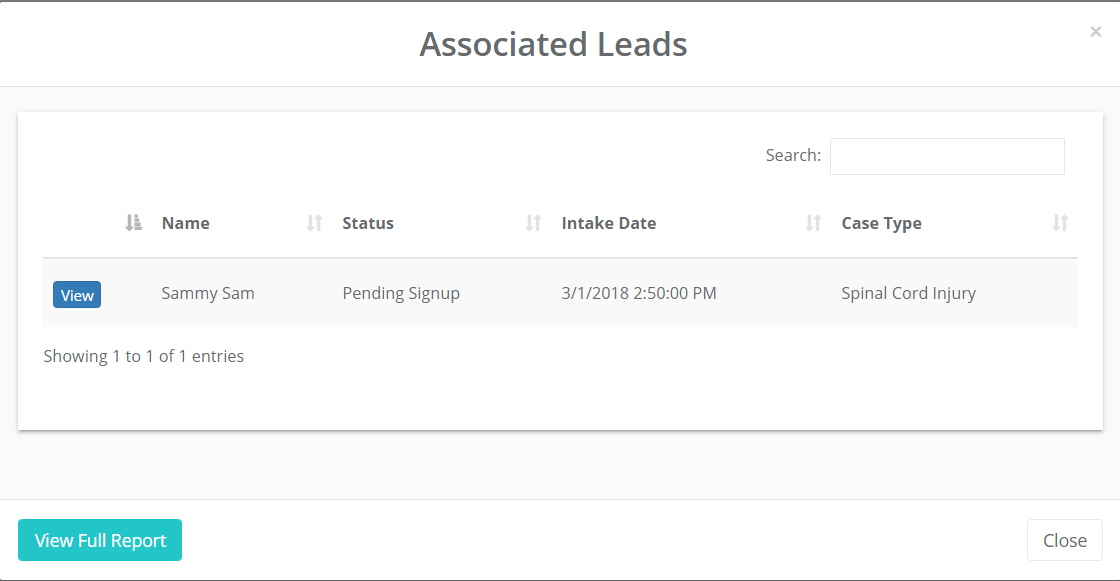 By clicking the "View Full Report" button at the bottom left, this will bring you to the Leads Report.