Once a case is closed, you should come back to Lead Docket and change the lead status to Closed.
The Closed status has it's own workflow to instruct certain individual(s) internally to enter any Fee/Settlement information from the case.
Note: Entering this information is optional, but necessary if your firm wishes to take advantage of Lead Docket's financial reports.
Lead Docket can task any specific Role assigned on a lead to enter Fee/Settlement information or assign to a specific User in the firm.
This task will appear in the appropriate assignee's task list like this: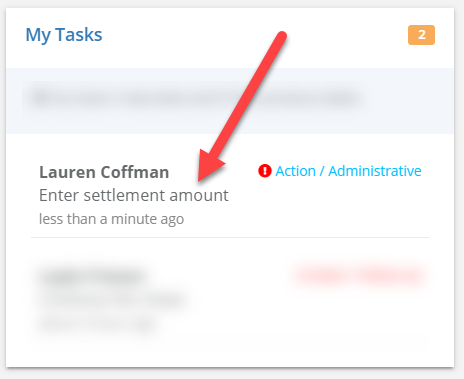 Opening this task will allow you to enter the fee/settlement information within the Task screen.