When a lead is referred out and you choose "Yes" to Email Details to Referred Attorney, you have the option to send the referral partner reminders to update the status of the referred lead.
This message is sent a certain amount of time before the referral task is assigned to your staff to "Determine if referred attorney signed up the lead" (for example).
---
This article will explain how to set up these messages:
Step 1 - Go to Manage > Task Templates and either click the Edit button next to an existing Referred Task Template or click the Create New button if you are creating a lead from scratch.
Note: If you are creating a new task template, see this article and then refer back here once you complete Step 6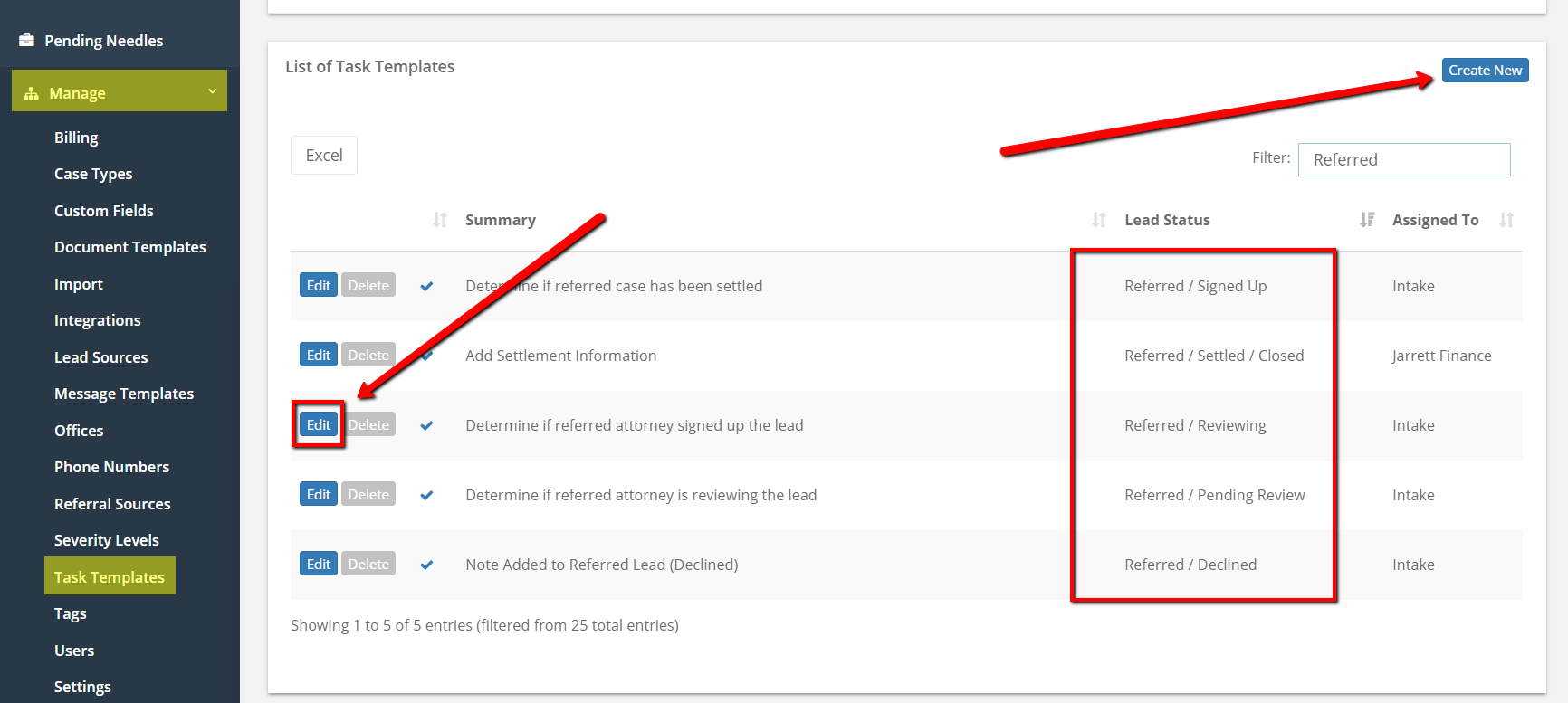 ---
Step 2 - Scroll to the Referral Reminder section

---
Step 3 - Complete the following criteria:
Send Reminder?


Select "Yes" if you want to send a reminder email to the referral firm prior to the task being assigned

Send reminder this many hours before task

Type how many hours before the task is assigned you want this reminder to be sent

Subject

Type a subject for the email to the referral firm (You may use input fields)

Message

Type a message to appear at the top of the reminder email (You may use input fields)
Note: The body of the email WILL include the lead details
---
Step 4 - Click Save or continue creating the task template