You may find leads by using different lead information such as Lead Status, Lead Substatus, Case Type, Intake Date, Contact Source, Assigned Attorney, and much more.
---
Follow the steps below to filter your leads:
Step 1 - Click the Reports button in the left navigation menu.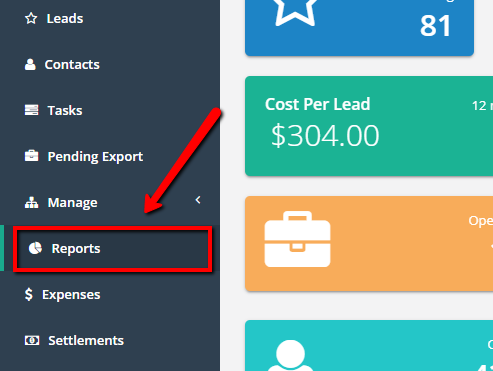 ---
Step 2 - Scroll down and click the Leads Report under the Exports section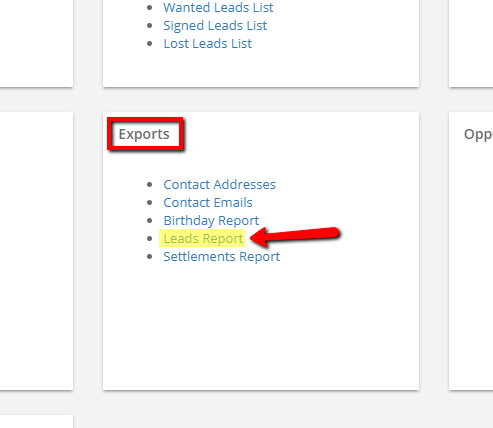 ---
Step 3 - Select any combination of criteria to filter leads by:

OR click the Show More Filters button to select more criteria

Criteria Defined:
Lead Status - Filter by lead status
Lead Sub-status - Filter by

lead sub-status

Office - Filter by office, if your firm has multiple offices
Case Type - Filter by case type (practice area)
Date Field - Filter by the date the lead has been updated (i.e. Intake Date, Chase Date, Appointment Date, Rejected Date, Case Closed Date, etc.)
Begin and End Date - The time frame for the selected Date Field
Marketing Source - Filter by marketing source
Contact Source - Filter by contact source
Opportunity Source - Filter by opportunity source (Opportunities from Web Chat, Web Form, Call Service, Referral Form, etc.)
Attorney - Filter by the assigned Attorney
Intake - Filter by the assigned Intake person
Creator - Filter by who created the lead
Investigator - Filter by the assigned Investigator
Paralegal - Filter by the assigned Paralegal
---
Step 4 - Select whether or not you want to Download an Excel Report - All selected data will be put into an Excel document for you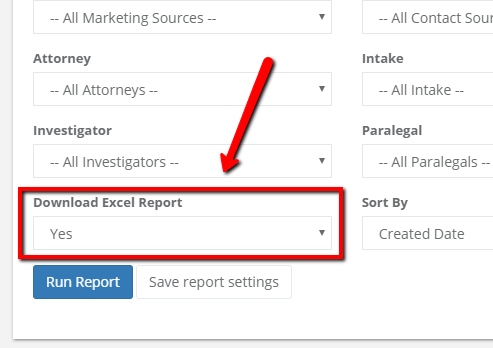 -If "No", select how you want the data to be sorted by using the drop-down menu under "Sort By", then click Run Report to see the results at the bottom of the page. Click the Save report settings button if you want to access the report later
-If "Yes", do the following:
Choose how you want the excel document to be sorted (By Created Date, Intake Last Name, Attorney Last Name, Marketing Source, Office Name, or Case Type)

Under "Output Column Set" choose "All Columns" if you want all information relating to the leads under the criteria you selected. (Note: this can be an overwhelming amount of data)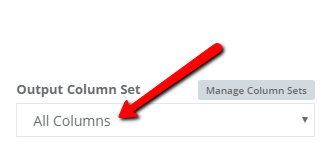 If you want specific lead information, click the Manage Column Sets button to select the criteria you want to be in the Excel document.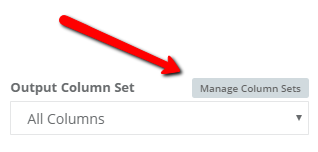 Create a name for this set of data under Set Name and select the columns you want to be in the excel file under Select Columns. An example is pictured below. You may create multiple sets with different information. Click Save once finished.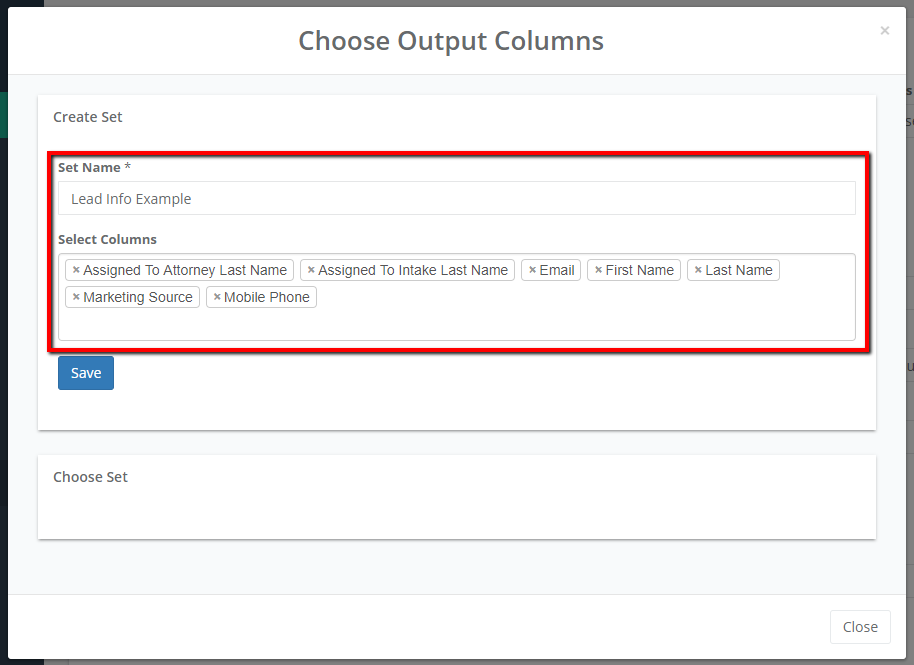 (Example Set 1)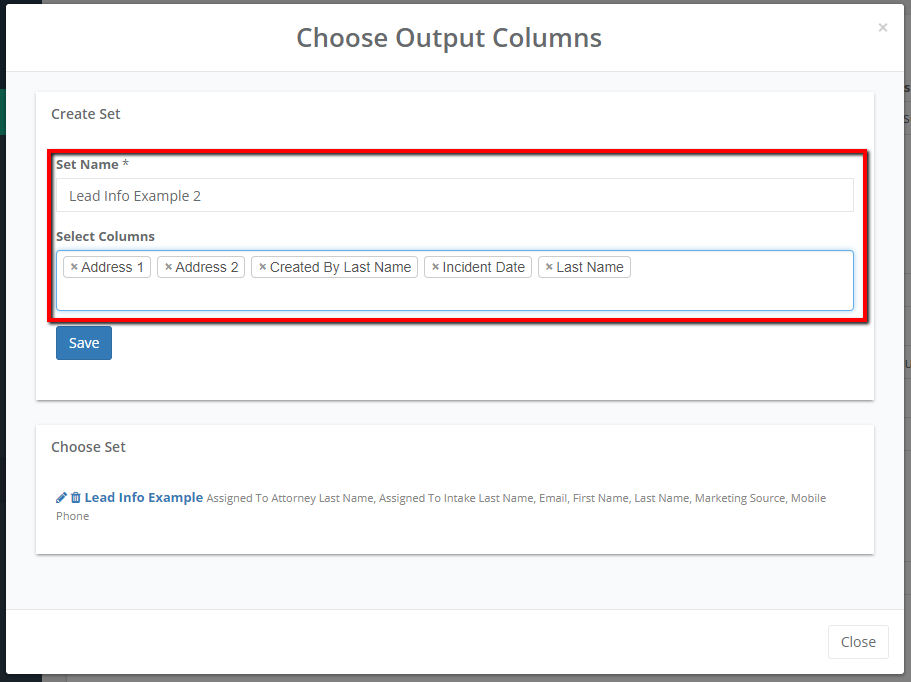 (Example Set 2)
Now, select the set you wish to create an excel file for under Output Column Set and click Run Report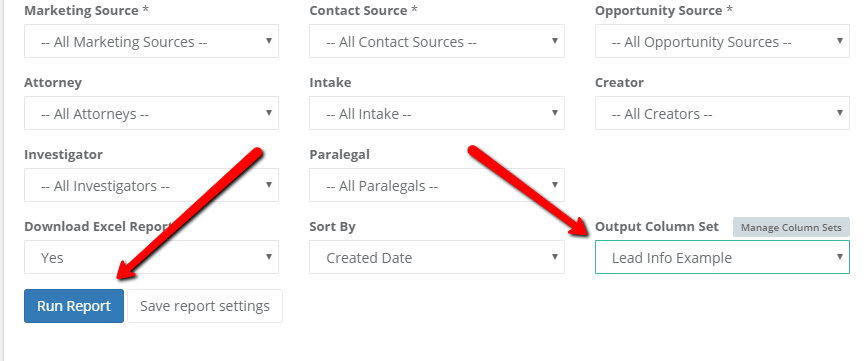 Open the downloaded excel file to view the report in excel. (Example report is pictured below)