NOTE: Contact Filevine Support (support@filevine.com) to receive your firm's API Key.
To integrate Lead Docket with Filevine, follow these steps:
---
Step 1 - Go to Manage > Settings in the left navigation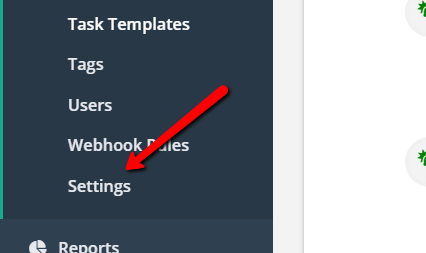 ---
Step 2 - Under the Case Management System section, select Filevine in the Case Tracker field.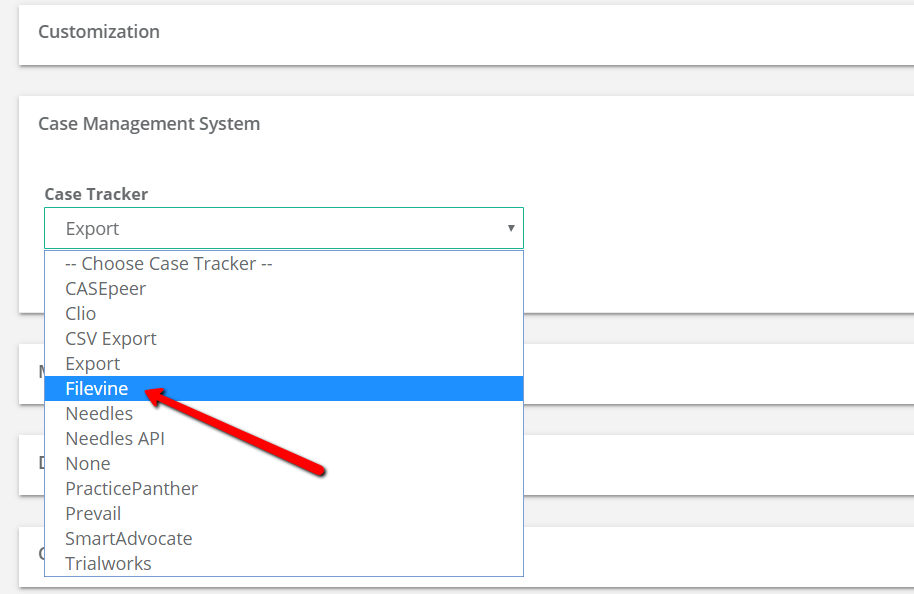 ---
Step 3 - Enter the API Key you acquired from Filevine Support in the Filevine API Key input. Once entered, click Browse to find your Filevine Organization.

---
Step 4 - Choose your firm organization name and the ID should automatically populate once clicked.

---
Step 5 - Click Save.
---
After you have successfully integrated your Lead Docket with Filevine, be sure to follow these articles for mapping case types and mapping users.
Learn more about custom mapping from Lead Docket to Filevine.