In this video:
Begin Adding a Lead - 0:10
Plaintiff Contact Information - 0:52
Marketing Information - 2:59
Incident Details - 4:14
Step 1 - Click the "Add New Lead" button on the left.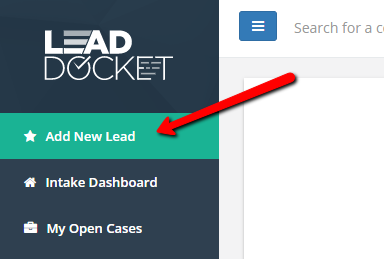 ---
Step 2 - Fill out the "Plaintiff Contact Information" and add a related contact (if necessary) by clicking the Add Related Contact button at the top right of the plaintiff information card.
The address auto fills as you type it and automatically enters the City, State, County, and Postal code.
When entering a phone number, you may always put it in the "Mobile Phone" input and Lead Docket will automatically figure out whether or not the number is capable of receiving SMS text messages.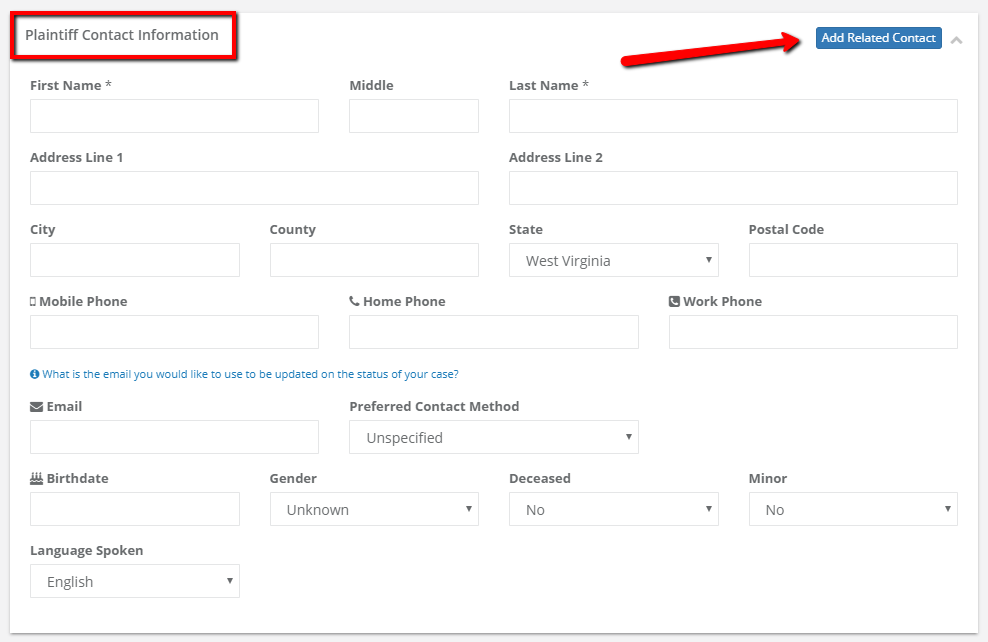 Note: All plaintiffs who are minors should have a related contact (parent/guardian).

If a possible duplicate warning appears after entering some of the plaintiff's information and you are unsure what to do next, click here.
---
Step 3 - Fill out the "Marketing Information" by selecting a "Marketing Source" (how they heard about your firm) and a "Contact Source" (how they got your firm's phone number).

You may enter specific details under "Marketing Source Details" such as a specific billboard or commercial they saw to find your firm (optional).

Under "Referred By" you may manually type the name of someone who referred your firm or you may click the "Search" button above the input box to find a past client or referral firm in your system (optional).
---
Step 4 - Fill out the "Incident Details" by selecting the "practice area" and the exact date the incident occurred (If you are unsure, leave the date blank).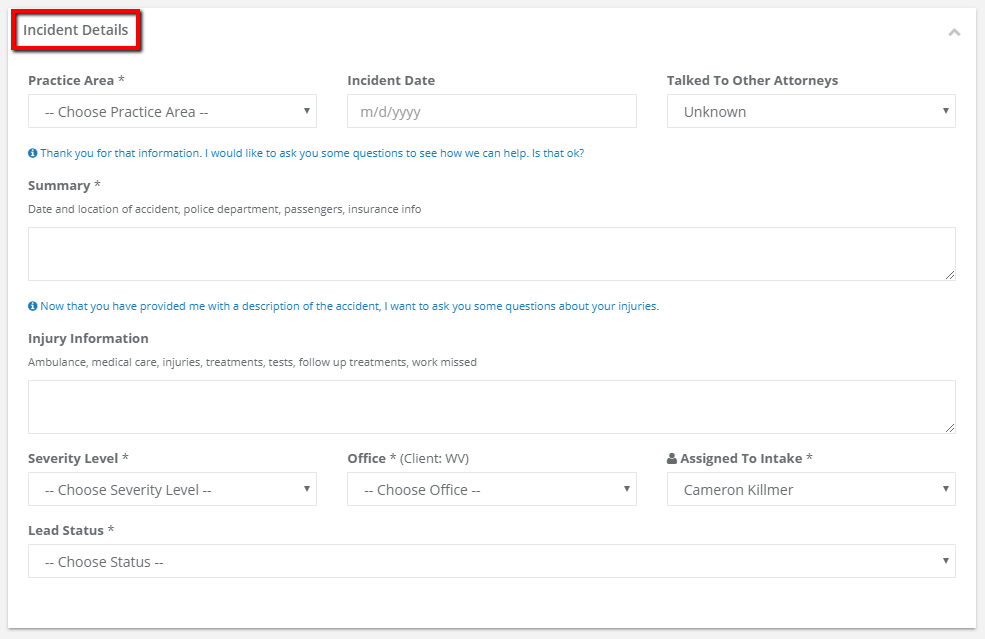 Proceed to fill out the remaining information and answer any questions that may be specific to the practice area you selected.

Note

: Make sure to select the correct "Lead Status." If you are unsure which status to put the lead in, click here.
---
Step 5 - Enter any notes that may be important for this lead in the "Notes" section at the bottom.



---
Step 6 - Lastly, click the "Create" button at the bottom to create and save the lead.