At the top of the Lead Docket interface is a search bar. Enter a name, email address, or phone number into the search bar to try to find a specific lead/contact.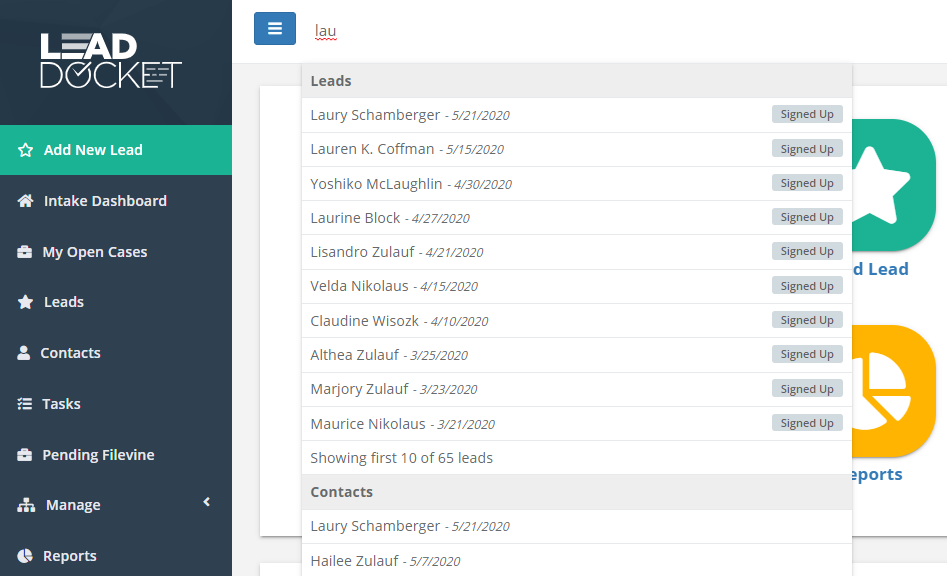 If you still were unable to find the desired lead or contact, you may do an Advanced Search by clicking the blue "Advanced Search" button after doing a basic search.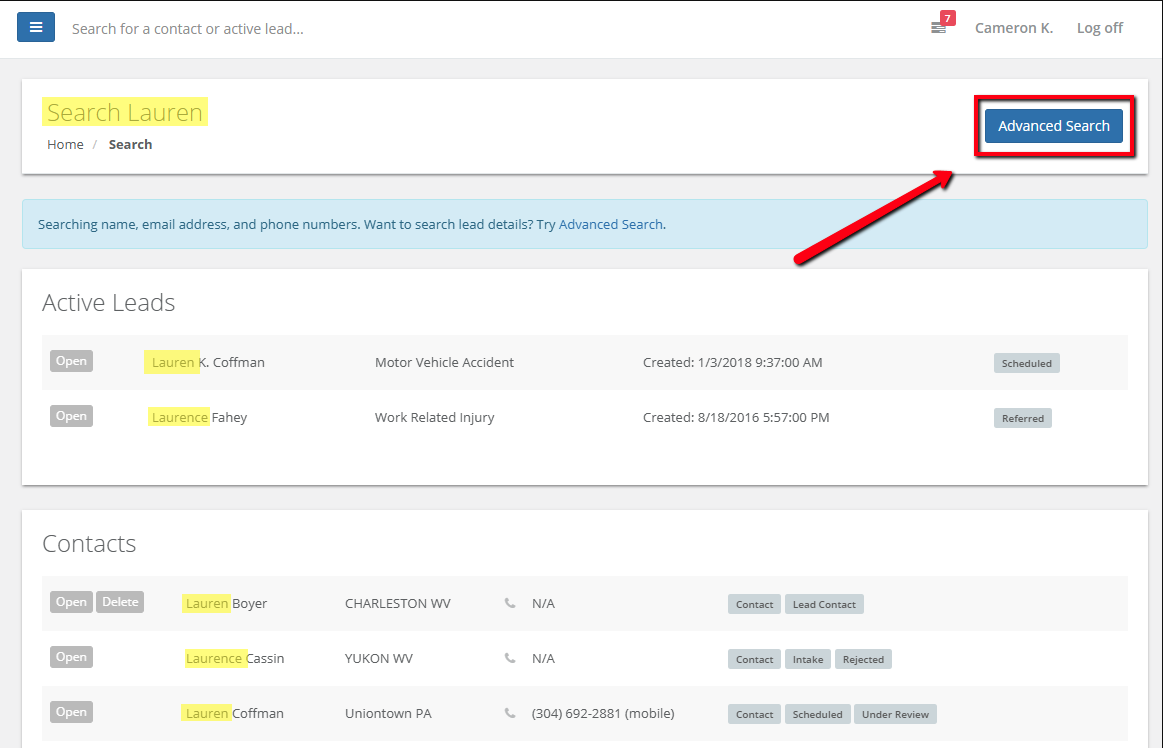 ---
Advanced Search:
Enter in any key words or phrases that may be associated with the lead or contact, such as: Name, Address, Phone Numbers, Case Summary Information, Injury Information, Notes, and Messages
Select a Begin Date and an End Date if you know around when the Lead/Contact was created.
Click Run Report to find your desired results.