Step 1 - With Lead Docket open in your browser, click on the icon at the bottom of the screen that looks like a square with an arrow.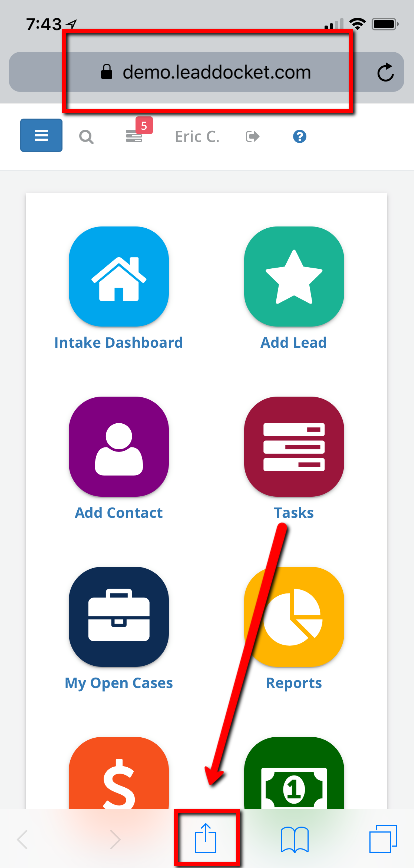 Step 2 - In the opened modal, tap "Add to Home Screen."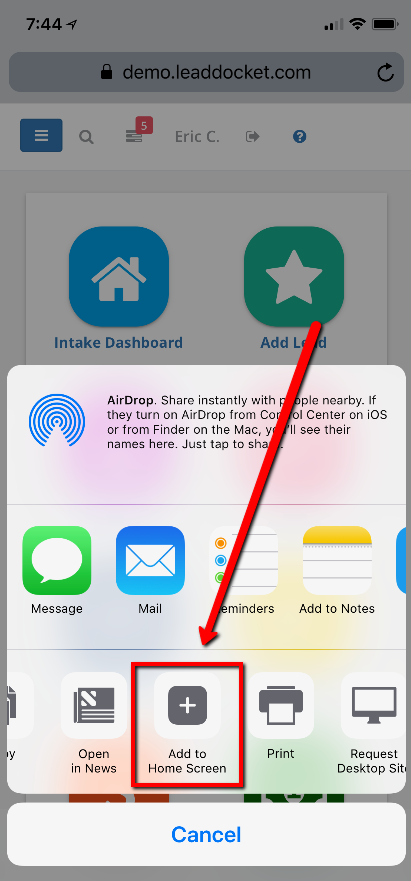 Step 3 - Label the icon for your home screen as desired and then hit "Add" in the top right.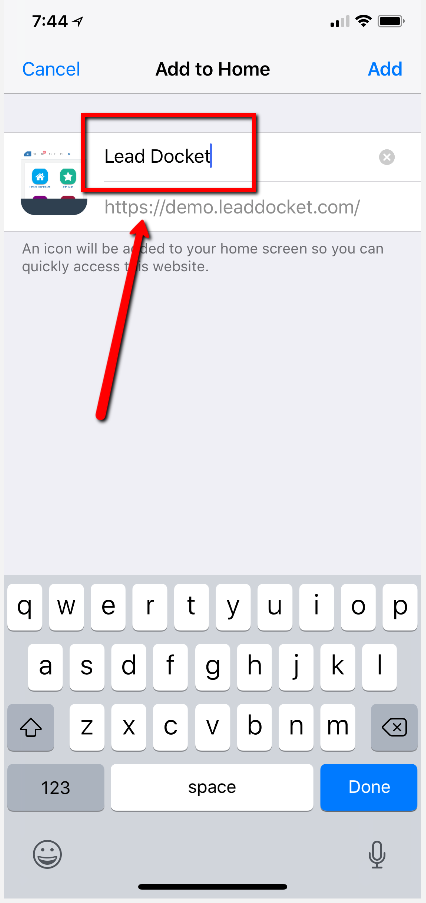 There should now be an icon on your home screen for Lead Docket.