Tasks are used in every lead to ensure that lead is moving through the intake process as quickly as possible. Certain tasks are assigned to certain roles or personnel.
All unresolved tasks can be completed by anyone. You can view all unresolved tasks by going into the Tasks in the left navigation menu.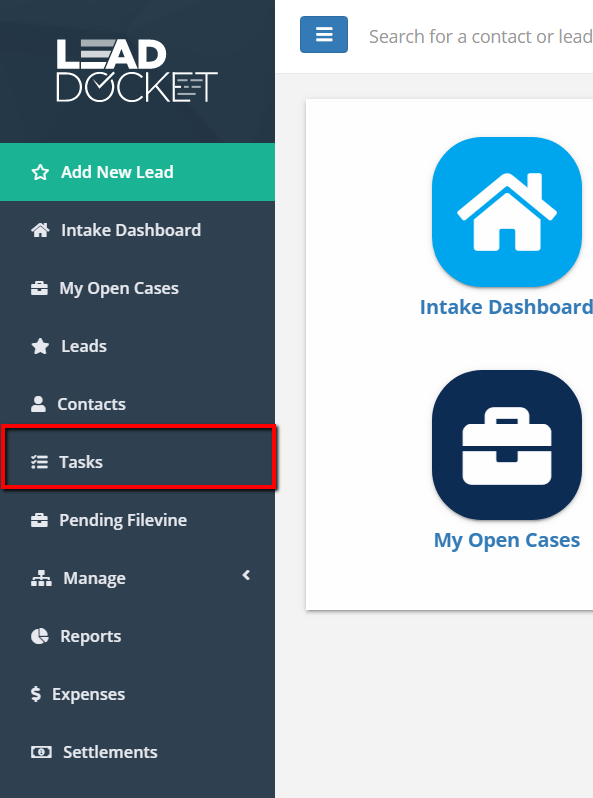 ---
Once you are in the Tasks section, you can see all unresolved tasks assigned to you. To view tasks assigned to another person, use the drop-down at the top right to select which person's tasks you would like to view.

---
By selecting Hilda Lawyer, we can now see all unresolved assigned tasks to Hilda.

---
To view all unresolved tasks assigned to every user, go back to the All Unresolved Tasks page by clicking All Unresolved Tasks in the drop-down.

This will show all Unresolved Assigned Tasks that are not only yours, but everyone else in Lead Docket.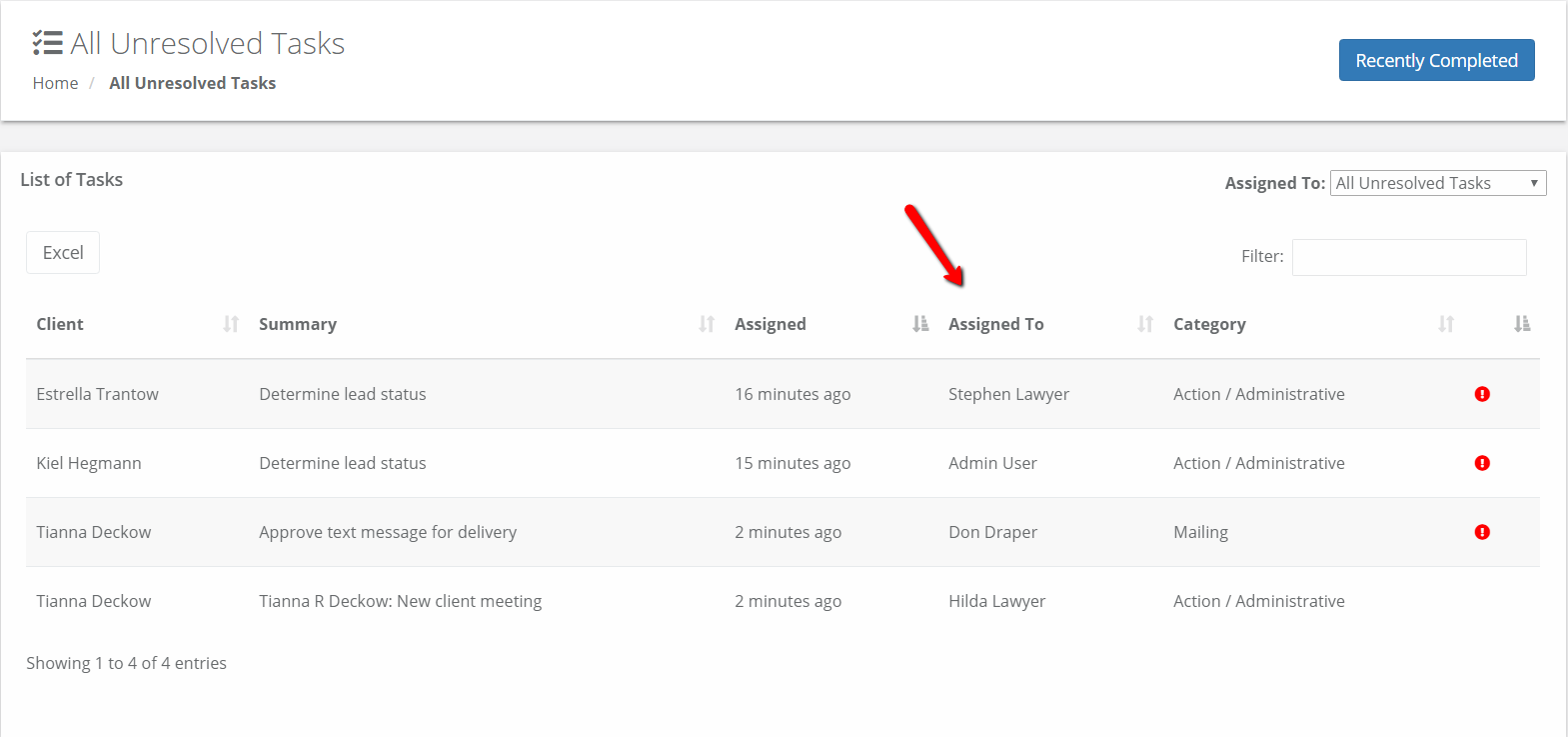 ---
To resolve the task, click on the lead. Clicking on the lead will open a pop-up window to the section that needs completed.
For example, clicking on Don Draper's task for Approve Text Message For Delivery will bring up the text message.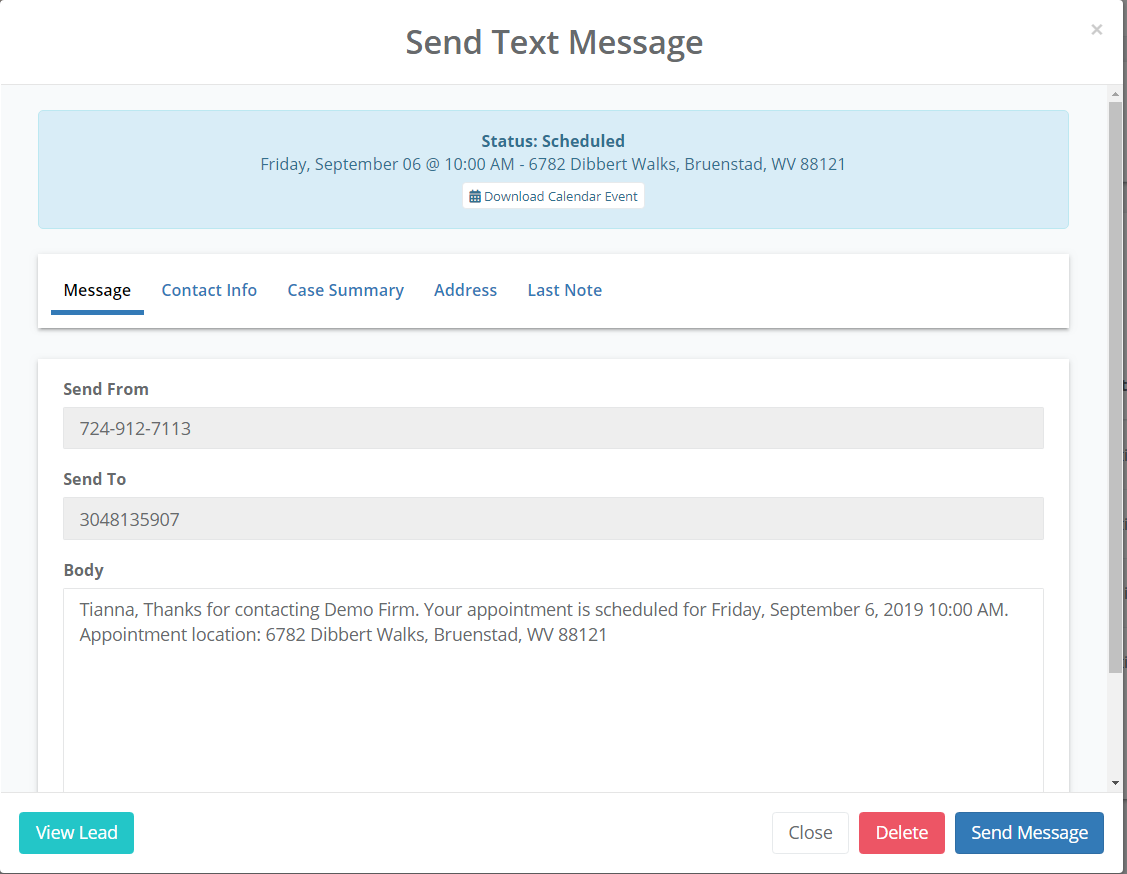 Once the task is completed, it will disappear from the All Unresolved Tasks screen.