Do not panic!
Compare the information you have already added with the information in the Possible Duplicate preview.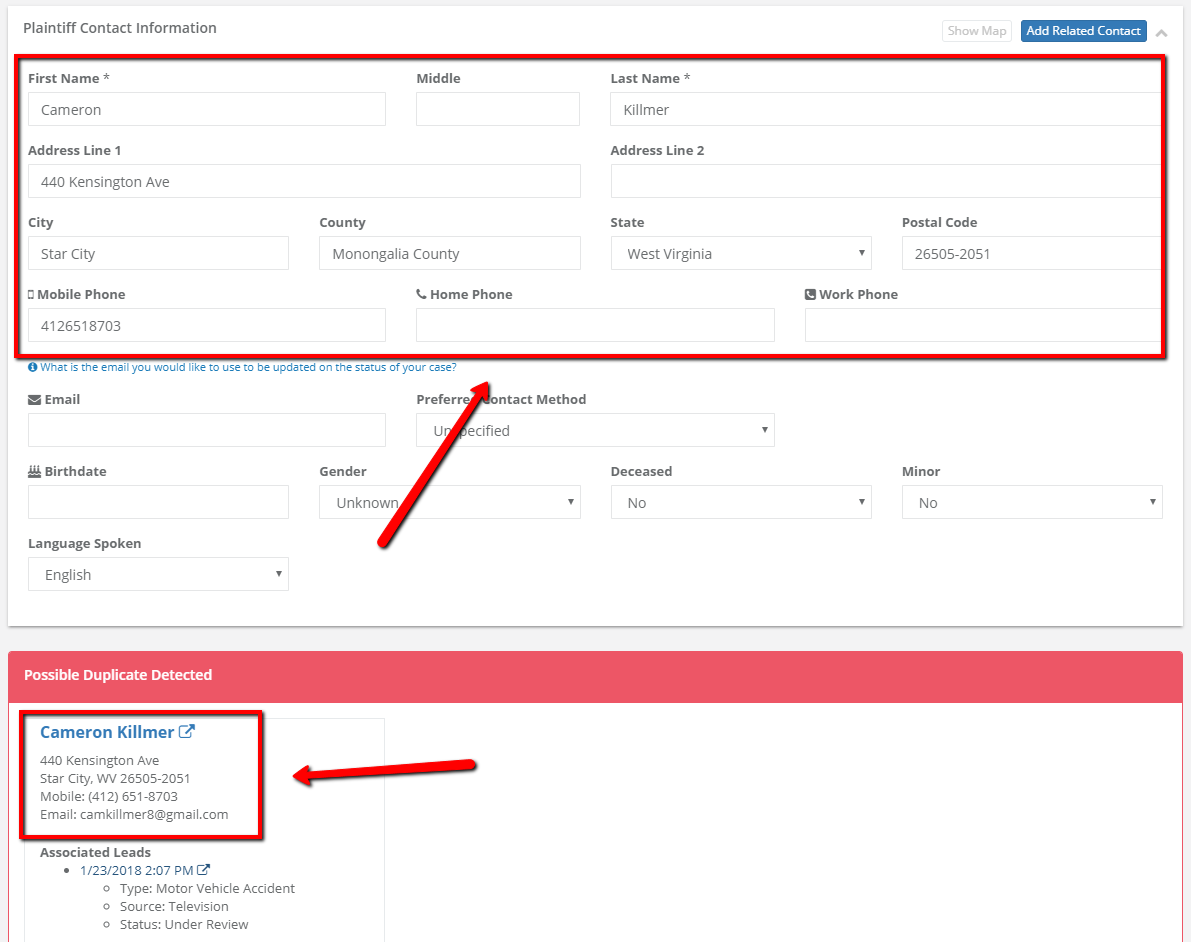 If they match, you need to either add a New Lead -or- add to an Existing Lead for that contact.
Check the Associated Leads part of the "Possible Duplicates" preview; if one of the Associated Leads matches the lead you are currently entering, you can open that lead and add to it as you wish by clicking the button pictured below.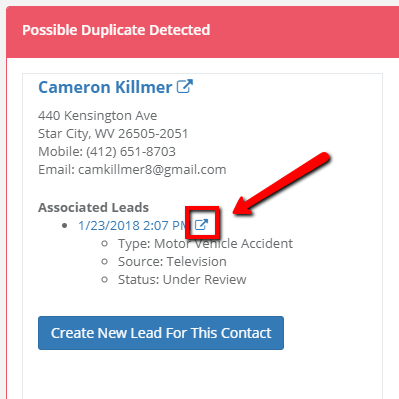 If the lead you are entering about this contact is a New Lead, then you can create a lead for this contact by pressing the Create New Lead For This Contact button (pictured below).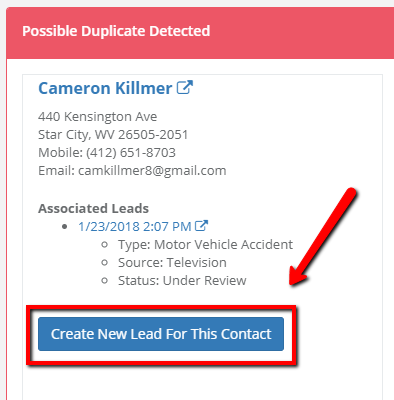 Note: If you already entered case and incident information, ignore the warning and proceed normally.
If you do ignore the warning, these are your options after pressing the "create" button: