Deleting a lead from Lead Docket is an ability limited to Admin Lead Docket users only. If you do not see the delete button next to a lead, it may be because you do not have Admin permissions.
Step 1 - Change the status of the lead to Rejected.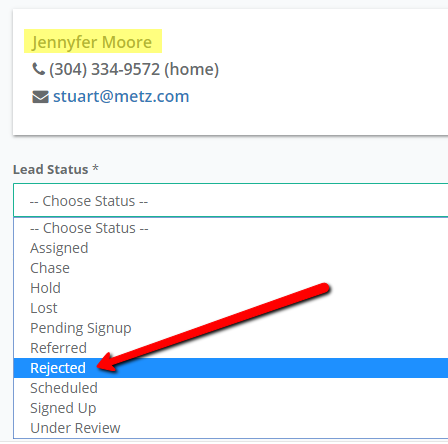 Step 2 - Click "Leads" in the left side navigation menu.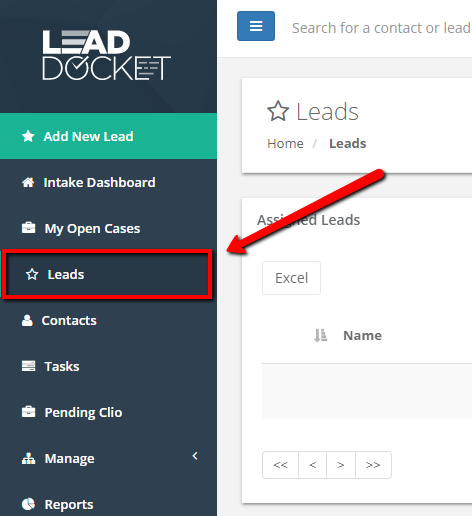 Step 3 - Selecting "Rejected" from the Statuses dropdown menu in the top right to filter the leads by the rejected status.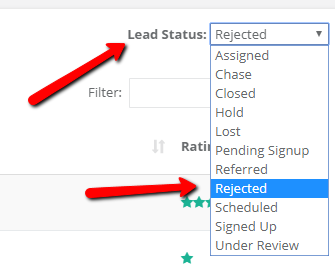 Step 4 - Find the lead you wish to delete and click on the "Delete" button next to it. When asked if you want to delete, click "OK."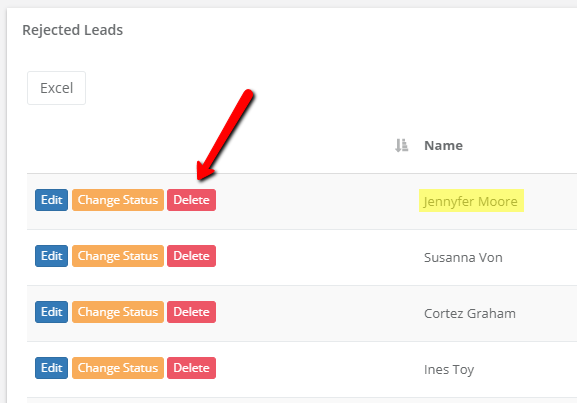 Step 5 - (Optional) Delete the contact by clicking the Delete Contact button in the top right. Click OK when asked if you want to delete the contact.